Yates Field House
A staple location for exercising on campus. With its cardio machines, weight room, track, pool, cycling and yoga studios, ping pong tables, and more, Yates pretty much has it all. Whether I want to go do a quick before class or want to attend a group fitness course, Yates is my go-to; plus, the walk up the hill is like a pre-workout warm-up, so you really get a two-for-one.
*Pro tip: during finals weeks, Yates puts on ~free~ group classes! Personally, I have taken advantage of the free spin and yoga classes during this time and it has been so worth it.
Literally Anywhere in DC
The Georgetown neighborhood is beautiful year-round, but it is especially breathtaking in the fall when the leaves are changing and the weather is crisp and bright. I love running from campus through the streets underneath all the trees and blaring music in my headphones. It is so therapeutic and is a great way to get off campus and feel productive at the same time! Also, if you feel like it, which I have on occasion, you can run down the waterfront all the way to the Lincoln Memorial and the Reflecting Pool (it's not as far as it sounds, actually)!
Down Dog
Hear me out: hot yoga. Yes. It is the best thing I've ever done. Down Dog does instructor-led yoga classes that vary in length and intensity, but all of them take place is the 90+ degree heat. Most are geared for beginners and are awesome full body workouts that leave you sore for days, but the heat helps stretch your muscles and increases flexibility. Overall, I am a huge proponent of this option, but it is one of the more pricey options in the area.
*Pro tip: If you are a first-timer, you can get an unlimited 30-day pass for only $30! When I had it, I went almost every day, so you really get your money's worth!
Great Falls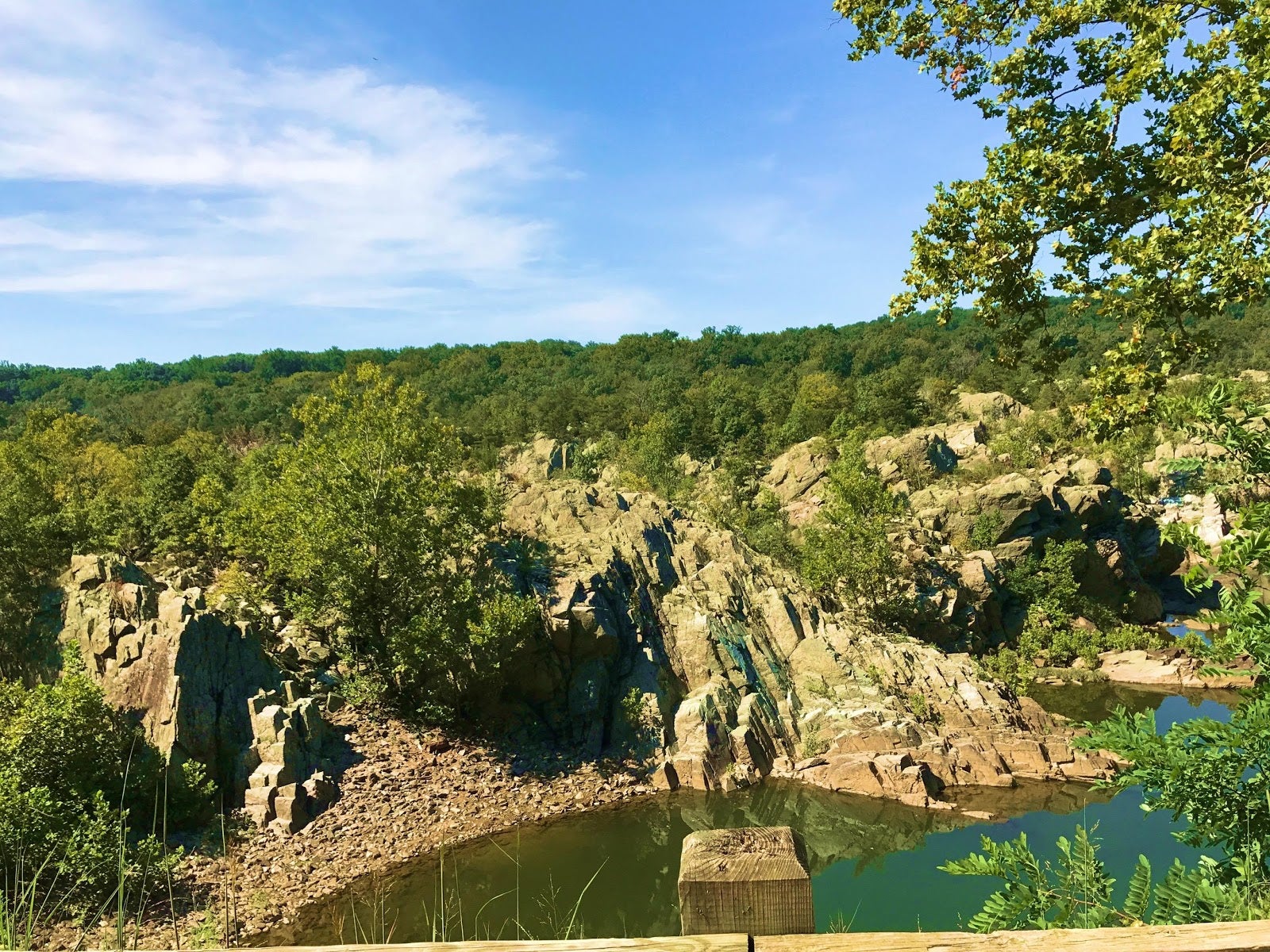 If you are a fan of hiking, I have just the place for you. Great Falls National Park, which is in both Maryland and Virginia. It is ~25 minutes from campus by car and the drive itself is very relaxing (and has great views of some nature). This park is gorgeous and runs along the Potomac River just as it picks up speed. There are plenty of trails that you can take that vary in intensity but are all super pretty.