Before coming to Georgetown, I was pretty anxious about moving into my very first dorm room. What would it look like? How would I get by without a bathroom of my own? Would the very sight of it cause me to flee in favor of the comfort of my room at home?
Luckily, however, dorm living was not nearly as uncomfortable as I had feared. In fact, with a few touches here and there, my little dorm room became my second home– and with way fewer critter encounters than anticipated.
So, if you share the same curiosity for dorm life as I did in high school, or if you simply want to know what a typical Georgetown living situation looks like, I think we're at the stage in our relationship where I can show you all around! Here's a glimpse into my room, along with a few suggestions for what I think are dorm room essentials:
1) The workstation
On those days when I have a long paper due but can't muster the strength to make the trek to the library, my desk is my automatic go-to. Here I have all the typicals– supplies, pens, binders– but I also have some quirky little touches that make me happy (you can't see it too well here, but on the top shelf is my polaroid camera and my favorite little trio of elephants!) Also extremely useful is my LaserJet printer (though Georgetown also offers printing stations all around campus) and my desk lamp for extra lighting.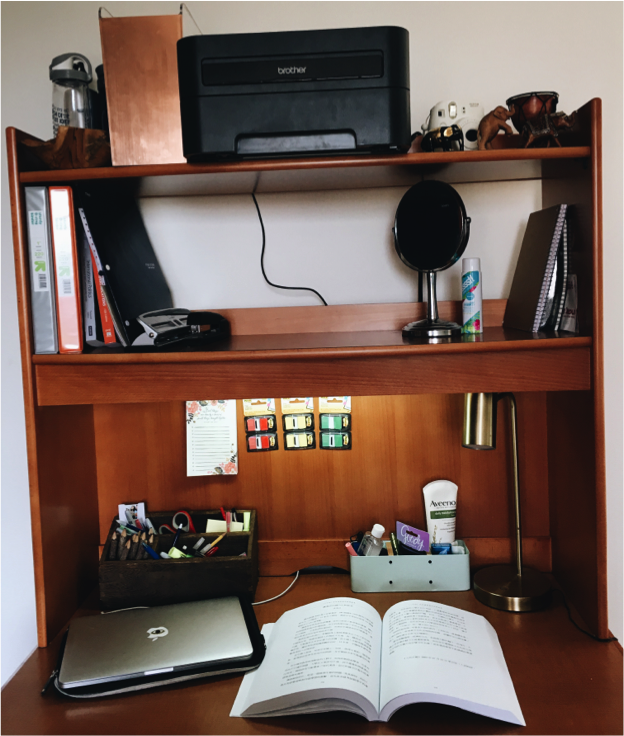 2.) The Sanctuary
My bed really is my sanctuary. It's always there for me after a busy and eventful day, ready for me to dive in with favorite book or show. It's cozy and warm and also has my throw blanket, perfect for colder days. It's also lofted, which is why I have a trusty step stool to cater to my vertical challenges. The elevation allows for ample storage underneath.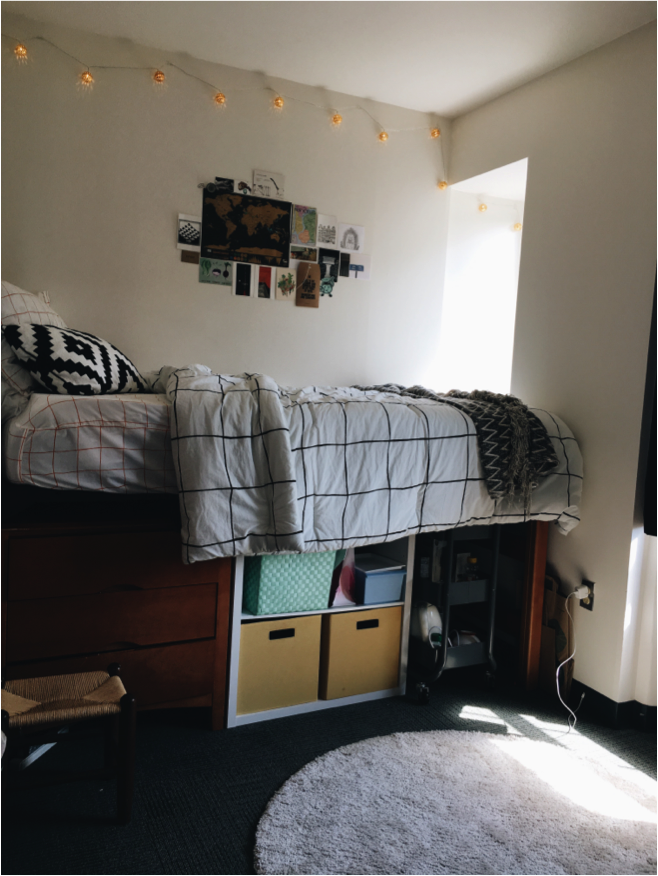 3) The Snack Cart
Stowed conveniently underneath my bed (I told you that lofted setting comes in handy!) is my trusty snack cart, perfect for the occasional hunger pang. It's got all my favorite things ready to go, as well as a tea kettle and rice cooker in the bottom shelf for when the Indonesian in me starts craving some good old rice.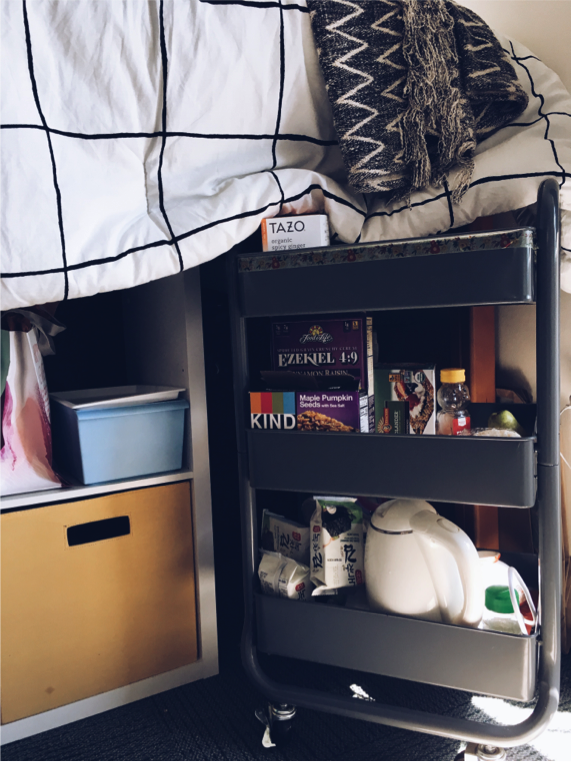 4) The Personal Touches
These are the details that really make me feel at home. My wall of stuff has a bunch of miscellaneous things– ticket stubs, postcards from friends, my favorite scratch map­– that are each meaningful to me and special in their own way. Meanwhile, my bedside window ledge features my favorite books– yes, reading for leisure IS possible in college– and some little plants to liven up the place. Plus, a view of Healy Hall never hurts!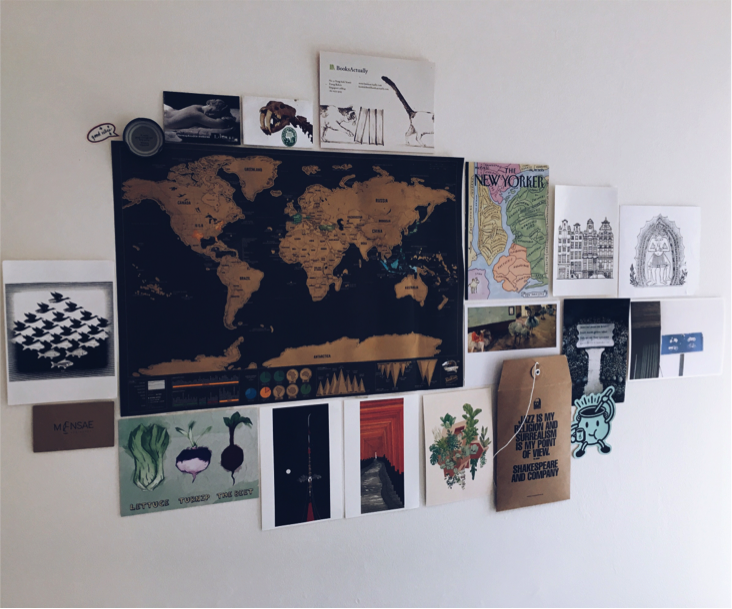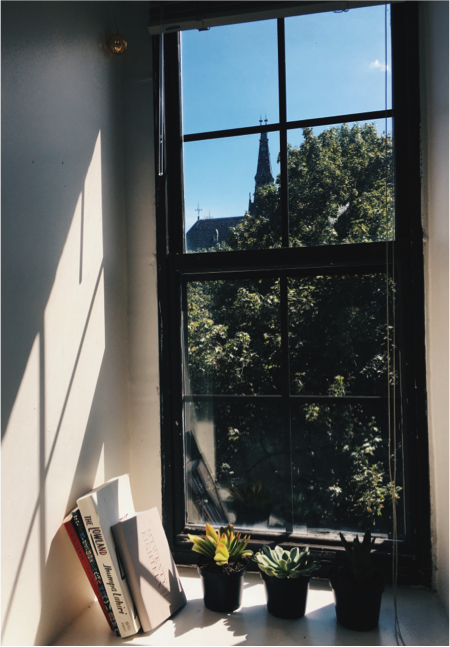 Bonus: The People
When all else fails– your plants die, your snack cart is empty, your desk an avalanche of indecipherable textbooks­– go to the people around you. Befriend your chaplain-in-residence; have a long talk with your roommate or your neighbor; meet someone new in the common room. Because as unfamiliar as the dorms may feel at first, the people around you don't have to be– and they're the ones who will make living here worthwhile.