A partnership between Georgetown's Berkley Center for Religion, Peace, and World Affairs and the Pulitzer Center on Crisis Reporting results in a student fellowship to investigate the overlooked or misunderstood religious dimension of an international crisis.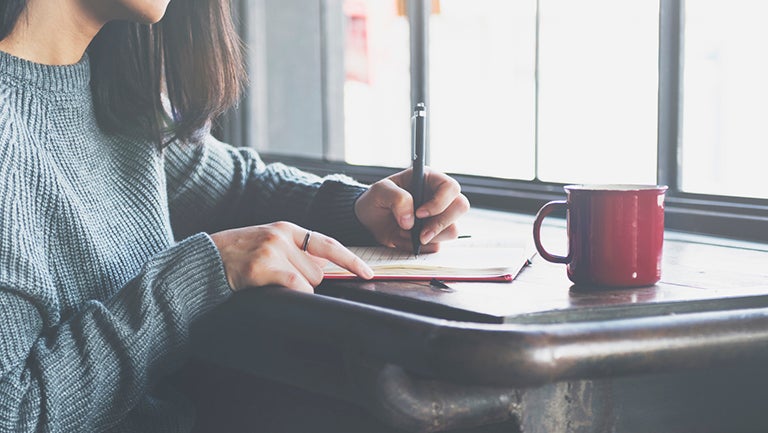 An enterprising Georgetown student will receive a reporting fellowship to investigate the overlooked or misunderstood religious dimension of an international crisis, thanks to a partnership between the university and the Pulitzer Center on Crisis Reporting.
Georgetownis one of more than 30 colleges and universities that are part of the Pulitzer Center's Campus Consortium, a network of partnerships between the Pulitzer Center and universities and colleges to engage with students and faculty on critical global issues.
Part of the new partnership with the university's Berkley Center for Religion, Peace, and World Affairsinvolves an international reporting fellowship and the opportunity for students to develop contacts with members of the Pulitzer Center, an award-winning nonprofit journalism organization dedicated to supporting in-depth engagement with underreported global affairs issues.
"Many of today's international crises have a strong religious component, yet media coverage often omits or oversimplifies these complexities and nuances," says Shaun Casey, Berkley Center director. "With the overall decline in international news coverage by most American media outlets, Pulitzer is a powerful news organization that is filling this deficit in U.S. news."
Firsthand Experience
The partnership will "bring high-quality journalists to campus to showcase their premier global reporting on religion stories," Casey says, and allow Pulitzer Center-funded reporters to connect to leading scholarly voices and additional resources to interpret religion around the world.
The Pulitzer Center aids more than 150 reporting projects a year, providing nearly $2 million a year in direct support of journalists who have published in outlets that include The New York Times and PBS NewsHour.
The first winner of the annual Pulitzer Center International Reporting Fellowship, to be announced on March 15, 2018, will receive $3,000 to fund two weeks of travel and research for the recipient during the summer of 2018. Applications for the fellowship are due on Feb. 1, and an information session will take place on Dec. 5.
"We're excited to hear from Georgetown students about what reporting projects they want to pursue during this inaugural year of our Campus Consortium partnership," said Ann Peters, university and community outreach director at the Pulitzer Center.
"The fellowship is an excellent opportunity to dig deep into an issue and to gain firsthand experience of telling the stories of individuals and communities to put a human face on these topics," she says. "It all goes to the heart of our mission – pursuing solid journalistic stories to raise awareness of under-reported global issues and create more knowledgeable and engaged citizens."
Editorial Support
Any full-time undergraduate or graduate student enrolled in a Georgetown degree program is welcome to apply.
Working closely with the Pulitzer Center, the recipient will build on his or her project proposal, decide on storytelling strategies and create a plan of deliverables.
The reporting fellow will be paired with a professional journalist who has been a Pulitzer Center grantee and can offer the student advice about the region where the student is traveling or on the subject matter of the reporting. Pulitzer Center staff members provide editorial support as students turn their investigations into publishable material.
Deeper Understanding
An annual fellows' weekend in Washington, D.C., to expose fellowship recipients to the work of other fellowsand provides an opportunity to network with professional journalists and editors.
The fellow will be expected to produce several media pieces such as blog posts for the Pulitzer Center website, articles, video andslideshows. Two public events in collaboration with Pulitzer will take place on campus every academic year.
The first event, which took place this past October, focused on the global refugee crisis with three prominent reporters.
"The partnership will expand the opportunities for Georgetown students to learn about contemporary global issues, form a deeper understanding of the power and complexity of religion in world affairs and gain hands-on experience from leading international journalist," Casey says.