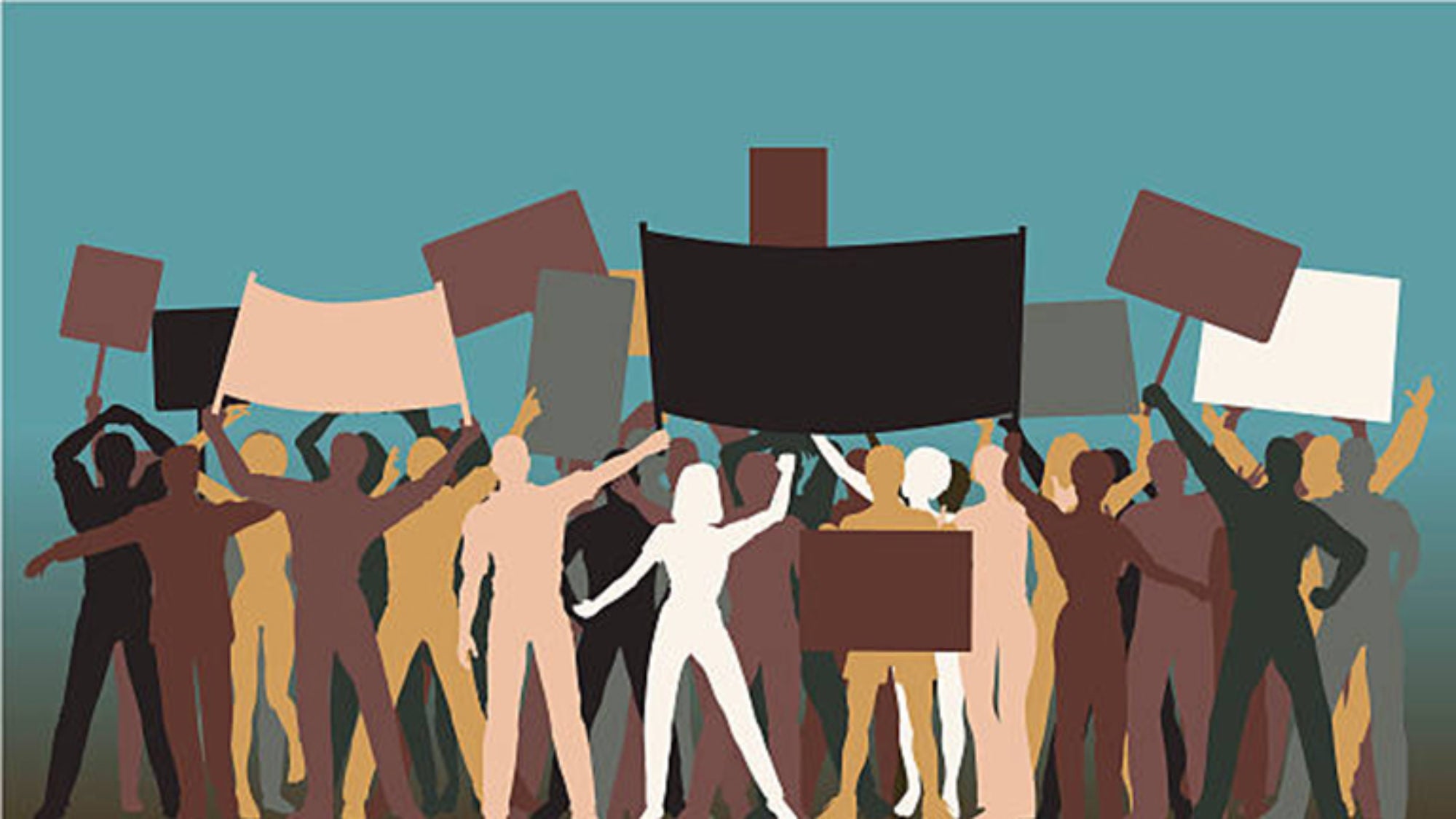 Category:

University News
Title:

New Project at Georgetown to Track Free Speech Incidents Across Country
Date Published:
September 20, 2017
A new two-year academic inquiry at Georgetown, funded by the John S. and James L. Knight Foundation, is documenting and analyzing hundreds of incidents around the country in which free speech has been challenged.
The Free Speech Project, directed by Sanford J. Ungar, a veteran journalist and former college president, will study the condition of free speech in America today, both in higher education and in civil society.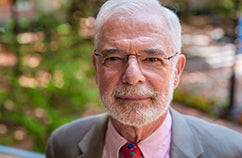 "At the heart of this project is how universities and American society at large can uphold the First Amendment while also protecting people from harassment and threats of violence," says Ungar, who was president of Goucher College for 13 years. "We will study the condition of free speech in America today, both in higher education and in civil society, in an attempt to create frameworks that promote public discussion about divisive issues in a civil manner."
The project's Free Speech Tracker, perhaps the first of its kind, documents incidents across the country over the past two years and going forward, as well as monitoring activity in state legislatures seeking to curb or calm public protest.
Incidents 'All Related'
"Our theory," says Ungar, a distinguished scholar-in-residence at Georgetown since 2014, "is that these incidents and various legislative initiatives are all related."
"When you have stark and deadly confrontations in Charlottesville and brawls and death threats on the floor of the Texas legislature, you cannot expect college and university campuses to be islands of civility and peaceful debate," he adds. "We have to understand and deal with the fact that some young people may try to shut down speech they find offensive because they are worried that they won't have their own opportunity to speak up and be heard."
Georgetown President John J. DeGioia says the university is "grateful to the Knight Foundation for their support of the Free Speech Project and we look forward to the contributions this project, under the direction of Sandy Ungar, will make to our understanding of free speech in our country today."
Principles of Free Debate
Knight Foundation invests in journalism, the arts and the success of the communities where its founders, John S. and James L. Knight, once published newspapers.
"Our nation was founded on the principles of free debate and dissent as enshrined in the First Amendment," said Jennifer Preston, Knight Foundation vice president for journalism. "At various times in history these rights have been challenged and are now being tested in an America where trust in institutions, in news and in each other grows more tenuous. To preserve the First Amendment, we must examine and better understand the forces that might jeopardize its future."
Ungar says the independent and nonpartisan Free Speech Project will address such concerns by looking more deeply into volatile incidents and emerging legislation around the country.
'A Dizzying Pace'
The website eventually will include videos of one-on-one interviews by Ungar with key thinkers in the free speech debate, and currently contains an archive of commentary and analysis from newspapers and other sources concerning freedom of speech and other First Amendment rights.
The archive covers five areas – legal jurisprudence, campus incidents, legislative developments, freedom of the press and government secrecy, and civil society.
"Free Speech is debated and analyzed at a dizzying pace by leading thinkers and journalists around the country and throughout the world," Ungar says. "We can't compile every article related to free speech, but we do hope to offer commentary across the political spectrum to show the wide-ranging perspectives and viewpoints on this issue."
Preserve and Protect
Operating out of Georgetown but independent of the university, the project will also sponsor public programs – on campus in its first year and later in other venues – where various constituencies can contribute ideas about how to reestablish national respect for fundamental First Amendment values while also promoting civility and inclusiveness.
"We need to focus on how better to preserve and protect free speech, but also get buy-in from all the people and groups that believe in free expression and are in a position to promote it," Ungar explains. "This is fundamental to the survival of American democracy, especially in these turbulent times."
Ungar has taught an undergraduate seminar on free speech in the Journalism Program at Georgetown every spring semester since he stepped down in 2014 as president of Goucher College, a post he held for 13 years. He teaches a similar, fall semester course for first-year students at Harvard.
Timely and Critical
Two of his former Georgetown students, William A. Haskell and Graham L. Piro, rising seniors in the College, will serve as research assistants for the Free Speech Project.
"I'm thrilled to be a part of the Free Speech Project, as I believe this academic endeavor could not be more timely or critical," says Haskell, a government major from Westport, Connecticut. "Across the country, in the corridors of state legislatures and on the greens of college campuses, the First Amendment is facing unique and complex challenges. Amid our partisan bickering, I fear that we're losing the ability to engage each other respectfully on the merit of our ideas."
He says Ungar's Free Speech seminar "opened my eyes to the hard-fought freedoms I enjoy, as well as the work that is required to preserve these freedoms for generations to come."
Piro, an English major from South Salem, New York, says it's "almost impossible to avoid the issue of free speech when you're enrolled in higher education in America."
"As one of our oldest and most contested rights, freedom of speech has never been more important than in a highly politicized climate where civility can be so easily lost," he adds. "I'm excited to have the opportunity to engage more deeply with these issues through the Free Speech Project."
A Storied Career
Before becoming president of Goucher in 2001, Ungar was director of Voice of America in the federal government from 1999 to 2001 and dean of the School of Communication at American University from 1986 to 1999.
He began his journalism career covering the worker-student revolt in Paris in 1968 for United Press International. One of the six non-fiction books he has published is The Papers & the Papers: An Account of the Legal and Political Battle over the Pentagon Papers, winner of the George Polk Award.
Ungar wrote the book while covering the historic confrontation between the media and the federal government over the Pentagon Papers as a staff writer for The Washington Post.
He also has been host of "All Things Considered" on NPR; Washington editor of The Atlantic; and managing editor of Foreign Policy magazine. He received his undergraduate degree in government from Harvard and a master's degree in international history from The London School of Economics.