The first-ever U.S. Women, Peace and Security Index (U.S. WPS Index) reveals vast differences in the status of women across America – at the top of the list is Massachusetts, scoring almost four times better than Louisiana at last place.
National Geographic got an exclusive first look at the new Georgetown research.
"Women are vastly underrepresented as expert sources in news, but also as protagonists of stories," said Susan Goldberg, editor in chief of National Geographic, at the report launch event today. "This [report] is a terrific reminder that we have a long way to go to have more women be the subject of stories."

Gender, Racial Inequalities
"The state in which a woman lives determines, among other things, a woman's ability to file a workplace sexual harassment claim, her level of protection from an abusive partner and whether she can take paid time off for caregiving," said Jeni Klugman, managing director of GIWPS and lead author of the report.
Gender inequalities are compounded by racial injustice, according to the report, which finds racial gaps are most prevalent in women's college completion, maternal mortality and state legislative representation.
In Washington DC, which ranked third in the index, 90 percent of white women have a bachelor's degree, compared to 27 percent of Black women. Employment among white women is the highest in the country at 74 percent, while employment rates for Black women is 46 percent.
The new index offers the most comprehensive measurement of women's well-being in America, capturing their inclusion in all aspects of society, legal protections and security against violence.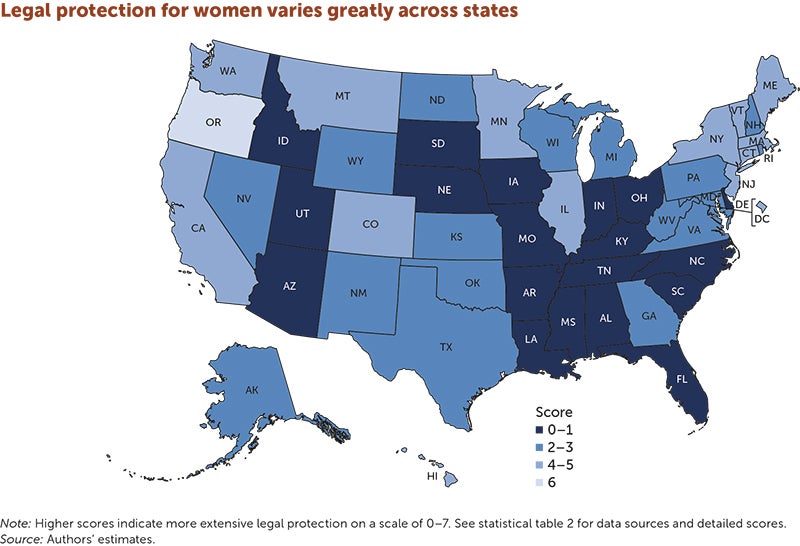 'Old Boy System'
Dianna Payton, president of the YWCA in Baton Rouge, Lousiana, says she's not surprised that her state is at the bottom of the list.
"I'm saddened to hear it, but it confirms what I already knew was probably going to be the result," says Payton, who has helped build permanent apartments for domestic violence survivors and created early Head Start programs in her state, among other efforts. "The good old boy system – it is real and it is still active in Louisiana … The decisions that are being made are not in our interest."
She added that there already have been 16 murders in Baton Rouge from domestic violence this year.
"Part of the reason why you don't hear the outcry is because it's considered a family issue versus a public safety concern,"  she said.
Most Support Gender Equality
A nationally representative survey – commissioned for the Georgetown report by analytic firms YouGov and PerryUndem in August 2020 – identified broad support for gender equality among American adults.
Four in five Americans believe that it is important for elected officials to work on issues affecting gender equality. There was also overwhelming support for affordable child care in the midst of the COVID-19 crisis.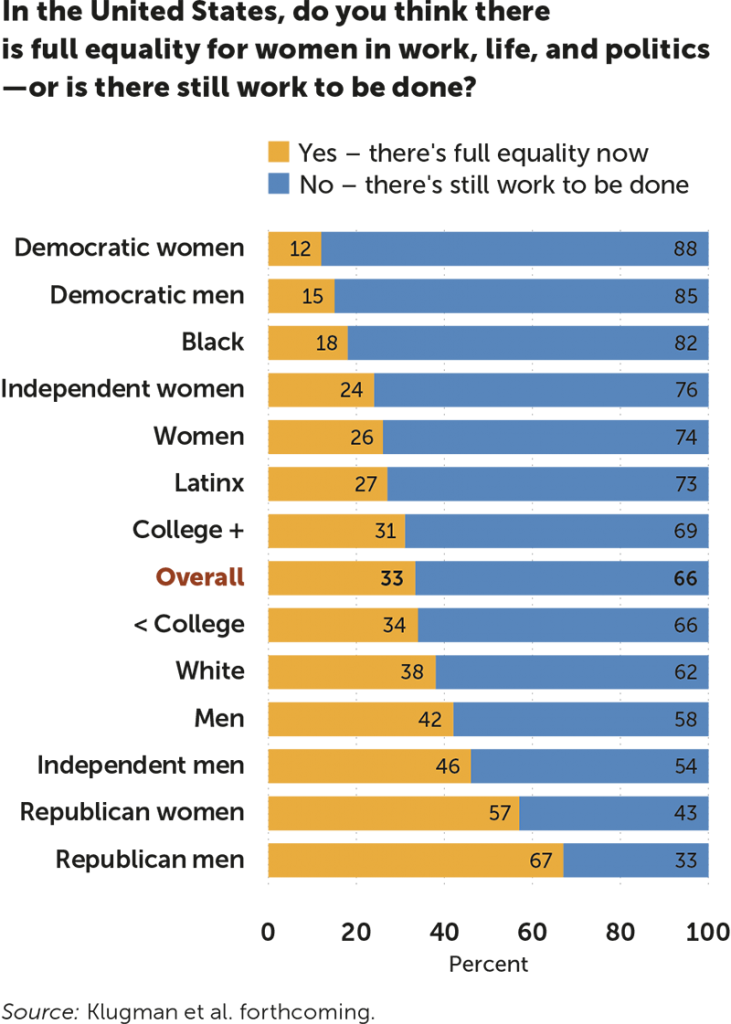 At the same time, support levels for actions to advance gender equality were much lower among Republicans and white men. Close to half of all American adults (46%) do not think the United States is a global leader in gender equality – compared to 90% of Republican men.
Call for Government Action
The report argues that the federal government needs to act urgently to advance women's well-being, to ensure that adequate minimum protections are in place that are currently lacking.
"The federal government must provide fuller legal protections and stronger social safety nets – like paid parental leave and increased minimum wage," said Melanne Verveer, executive director of GIWPS. "The government must ensure that the intersectional challenges of gender, race and class are recognized and addressed, not denied or overlooked."
The Bank of America Charitable Foundation provided support for the new U.S. WPS Index.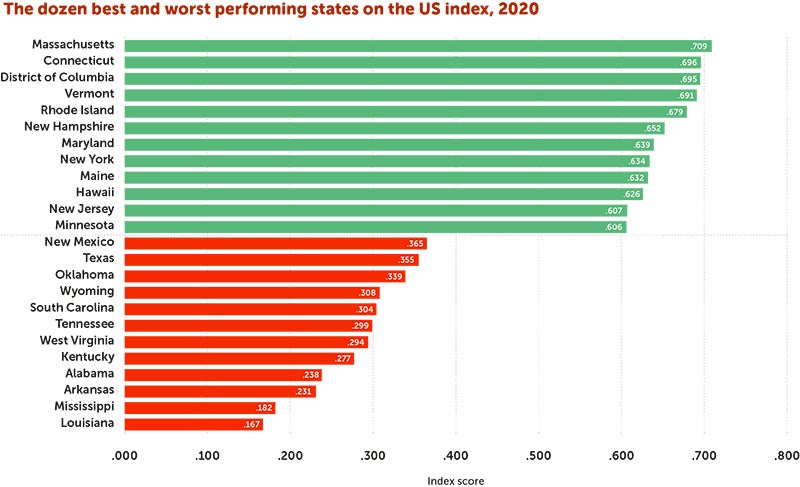 The new report builds on a global WPS Index, launched in 2017 and updated in 2019, that evaluates women's well-being across 167 countries around the world. The United States ranks 19th globally on women's well-being.
"In a summer when we've been talking about racial injustice it is perhaps not surprising—but it is illuminating—to see it graphically displayed, " said Tina Tchen, CEO of TIME'S UP, at the launch event.
"It just reminds us of the history of how interlinked racism and sexism are," she added.