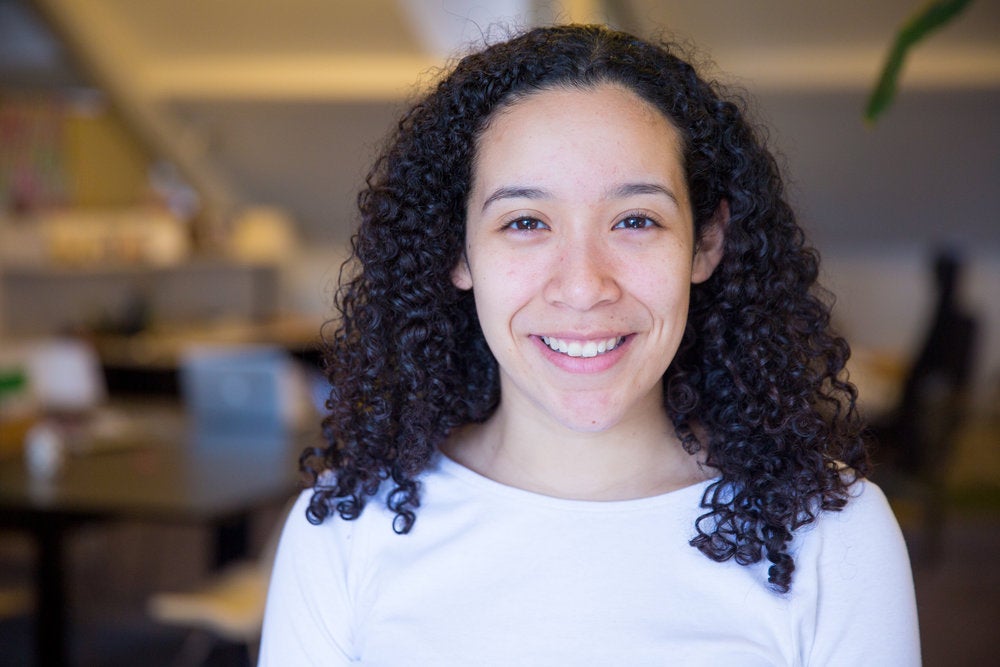 "As a first-generation, low-income student, I basically grew up going through school thinking that, at best, I would end up attending community college. I knew I was capable of more, but I always thought there was no way I could afford to attend a four-year institution. It wasn't until I got into high school that I became equipped with the tools to help me think about my SAT scores and what schools I might apply to. Georgetown was on the list.
My invitation to Community Scholars came with my letter of acceptance. I remember reading over the invitation and thinking, 'Wow, this is a selective program, and it shows that they really want me at Georgetown.' On top of that I would be taking credit-bearing courses and basically have a five-week head start on the other freshmen coming to campus at the beginning of the year.
Before I arrived for classes at Georgetown, I can recall this overwhelming feeling of not being able to establish the same kind of friendships I had while in high school. My best friend from high school and I had known each other for nine years. How was I going to develop friendships to the same degree? I didn't think I'd make valuable friendships going into the Community Scholars five-week orientation, but we spent so much time around each other. The Scholars I came in with are some pretty amazing people who I know I will be friends with long after college.
It is a comfort to have the Community Scholars team at Georgetown for so many reasons. I want incoming students to know that in attending a predominately white, elite institution, not everyone is going to understand your experience or even respect it at times. The sense of community that the program builds makes it feel like you are not alone and enables you to thrive on campus.
I feel as though the Community Scholars Program also helped ignite my passions for social justice and representation on campus. I currently work for the Designing the Future(s) Initiative – also known as the Red House, which is a great innovative space for educational design and equity and access for students. I am also highly involved with the menstrual justice group, Period Empowerment Project under the Center for Social Justice as well as the Central American United Students Association.
Not to mention, I also had the honor to serve as a resident advisor during the 50th year of the Community Scholars Program. This experience deepened my respect for the program, realizing that with each class of Scholars comes new experiences and incredible individuals who add so much to the overall Georgetown community. It was quite possibly the most transformative experience I've had so far.
It's really awesome to get involved in these ways and to see the different ways my identities intersect. Community Scholars helped me understand the importance of getting involved on campus.
Community Scholars makes Georgetown feel like home."