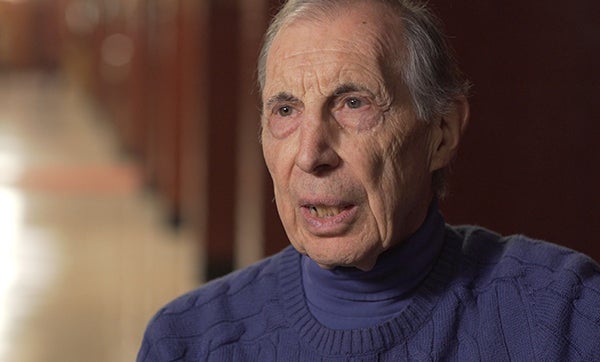 Title:

Lawyer Depicted in The Post Movie is Georgetown Alumnus, Boxing Teacher
Date Published:
March 1, 2018
One of the lawyers depicted in the Oscar-nominated movie The Post teaches boxing at Georgetown.
Tony Essaye (C'55), the lawyer played by actor Zach Woods in the movie The Post, had an unexpected chat with Meryl Streep when he took his daughter Anne (L'88) to the premiere of the film.
Essaye is one of the lawyers who helped defend The Washington Post before the U.S. Supreme Court in 1971 when the newspaper sought to publish the Pentagon Papers.
The papers contained damaging information about America's role in Vietnam and contributed to the eventual withdrawal of troops.
"My daughter, who's a bit more forthcoming than I am in social situations, walked up to Meryl Streep and said, 'You don't know me but my father's in the film,'" recalls Essaye, who at 83 teaches boxing to students at Georgetown.
Mutual Congratulations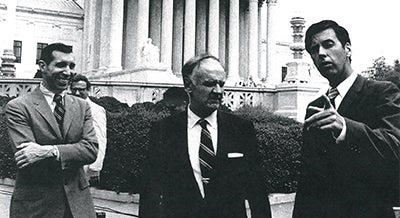 The Georgetown alumnus, who was 35 at the time of the case, then introduced himself to the actress.
"I was saying to her how much I thought she really caught the personality of [Washington Post publisher] Kay Graham, and she said, 'Well, I really think the more important congratulations should go to you for being a member of the team that won a very important case."
Essaye says the film, which also stars Tom Hanks as Post executive editor Ben Bradlee, captured the intense time at Bradlee's house when he and the other lawyers raised concerns that the paper could be violating the Espionage Act by publishing the papers.
Press Under Siege
The Georgetown alumnus' only regret about the movie is how the primary lawyer on the case, Roger Clark, was "portrayed as a young lawyer out of his depth." Clark was an experienced and able lawyer at that point, Essaye says.
He's grateful, however, that the movie he's depicted in raises once again the importance of a free press.
"The press is under siege under this administration, at least elements of the press are, and that could be turned around the other way and the elements who are supporting the president could be under siege in some other presidency," he says. "Stressing how important a free press is in this country is very, very timely."
Scalia and Harvard
The case was a small but important part of Essaye's life.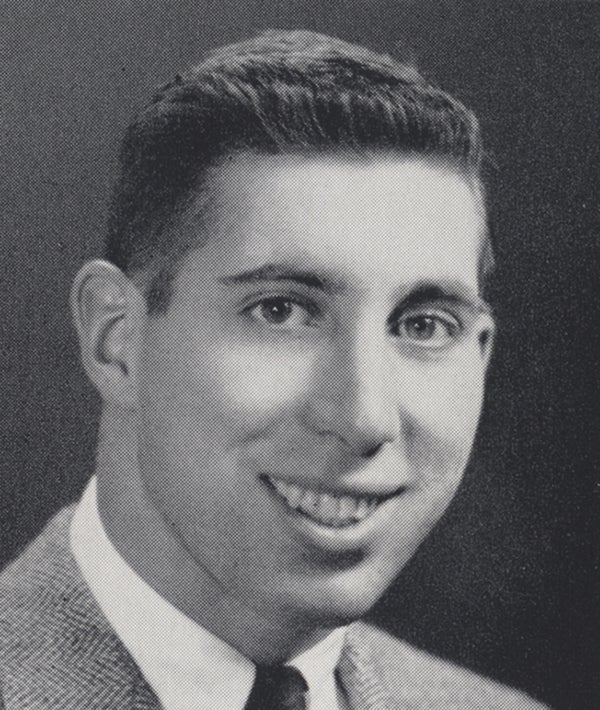 After graduating from Georgetown, where he was a history and government major, held student office, played intramural football and boxed, he served in the Army for two years and then headed to Harvard Law School.
Only he almost didn't go to Harvard because of Antonin Scalia (C'57), the U.S. Supreme Court Justice who passed away in 2016.
"When I decided take a look at law schools, I visited Harvard, because I knew Nino [Scalia] and his roommate Dick Coleman were there," Essaye recalls. "I visited them in March 1958. It was rainy and cold and in those days there were no exams until the end of the year. They were not happy campers. They didn't know how they were doing and told me I should think twice about coming there."
Essaye says he later joked about this episode with the Supreme Court Justice.
Peace Corps, Lyndon Johnson
After he got his Harvard law degree in 1961 and a brief stint with a New York law firm, Essaye began serving in the legal office of the Peace Corps, which had been recently created by President Kennedy.
"It was a small legal office, just four or five of us," he says. "We did everything from draft agreements for the countries who were going to accept the volunteers to helping with legislation to dealing with lost baggage claims."
One day he found himself in the Oval Office with President Lyndon Johnson. Essaye was among some Peace Corps representatives invited to a Rose Garden ceremony celebrating the third anniversary of the organization in 1964, and Johnson ushered them into his office after the event.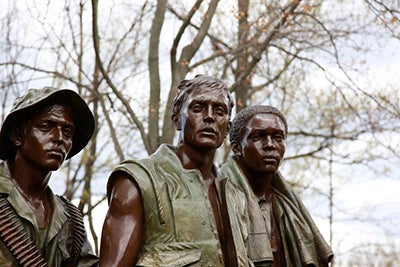 "He was about to start a whole meeting on Vietnam and [then-Secretary of Defense Robert] McNamara, [then-Vice President Hubert] Humphrey and all the top brass were there," Essaye remembers. "Johnson sat on the edge of his desk and said to them, 'The Peace Corps is what the military has got to represent in Vietnam, we've got to show them the same values that the Peace Corps represents … that's what our young men should be trying to emulate.' "
"I didn't think about that until the movie came out," he says.
Law Firms and Campaigns
In 1967, the Georgetown graduate began working for the law firm Royall, Koegel & Rogers, which later became Rogers & Wells, the firm that represented the Post.
He served as managing partner for the firm's Paris office from 1974 to 1976 and then in the same position at the firm's Washington office for 20 years.
Essaye also has worked on several Democratic campaigns, including former Peace Corps director Sargent Shriver's vice presidential bid in 1972, the Mondale-Ferraro campaign in 1984, and the Clinton campaigns of 1992 and 1996.
Senior Lawyers Project
Nearing retirement age in 2000, Essaye co-founded the International Senior Lawyers Project (ISLP), which recruits retired and current attorneys in the U.S. and other developed countries to work pro bono on developing world programs that promote economic progress and human rights.
More than half of the project's work is in Africa, but it also works in Latin America and Asia. In Liberia, Sierra Leone and Guinea, for example, ISLP is helping these countries' build their capacity to negotiate mineral and other natural resource extraction contracts.
"They don't have the financial resources to hire sophisticated lawyers to negotiate extraction agreements with international companies, which often use big law firms," Essaye explains. "So we make sure they are well-represented and aware of international standards to protect their populations in terms of workers rights and protecting communities environmentally."
"We've been very fortunate with the terrific lawyers we've been able to enlist," he says, "and the project has been very effective."
Boxing at 83
After serving as ISLP co-president for 15 years, Essaye stepped down from that role but is still very involved, particularly in raising funds for the organization.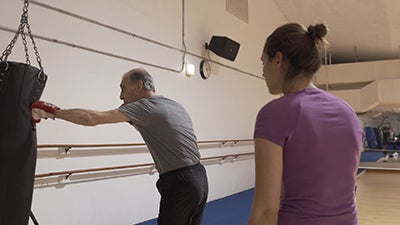 When he's not raising money, he can be found in Yates Field House on Thursday nights teaching a group of student boxers, both men and women.
He began teaching 10 years ago and has no plans to stop.
"I enjoy it," he says. "It's like nothing else I do. And it's great to see young people when they first start connecting and see they can throw a really solid punch."