Don't Be Afraid To Socialize Wherever You Want
A common misconception that I had coming into college was that I only had the first few weeks to make friends before everyone finalized and sealed their friendships. New Student Orientation had so many activities and icebreakers, and while that was a great way to meet people, I can safely say that I made new friends even after classes started, and still am! Meeting people does not have to be restricted to "social settings." The person sitting next to you in Leo's or brushing their teeth in your communal bathroom could be a new friend! Personally, I became close to a lot of people on my dorm floor, which I would have never expected coming into college. I would have especially not expected our awesome Italian food potluck nights (featured below).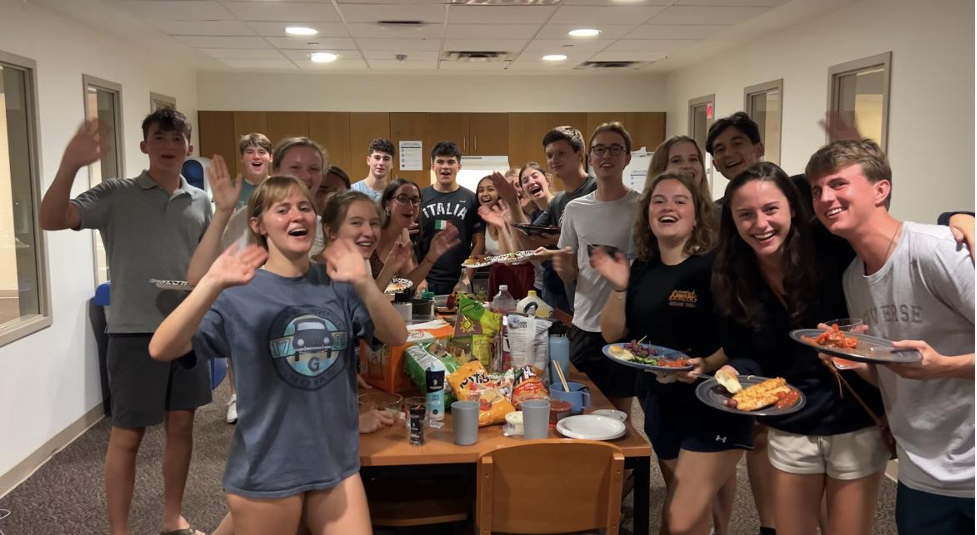 Make Your Dorm Your Space
Something I really miss about home is having my own room filled with trinkets and decor that made it "me." So, when I moved in, one of the first things I made sure of was to create a similar type of space for myself in my dorm room. I hung up pictures of my family and friends, posters of my favorite paintings and quotes and used a LOT of pink decor (it's my favorite color). I also like to take time out of my week to do small chores like vacuum and reorganize so I enjoy coming back to my dorm, especially at the end of the day. It's my "homey" space away from home!
Find a Place for YOU
I can't stress enough: alone time is equally as important as meeting new people. Making new friends is a great part of college, but don't let yourself succumb to the pressure of constantly surrounding yourself with people when you don't want to. Resting and recharging are a necessary part of not just the college experience, but life in general. Georgetown is known for being both a beautiful campus and city, which is why it's easy to explore and find a place where you can spend time with yourself!
Some of my favorites: Healy Family Student Center Patio, Leavey Esplanade, Compass Coffee and anywhere near the Potomac River!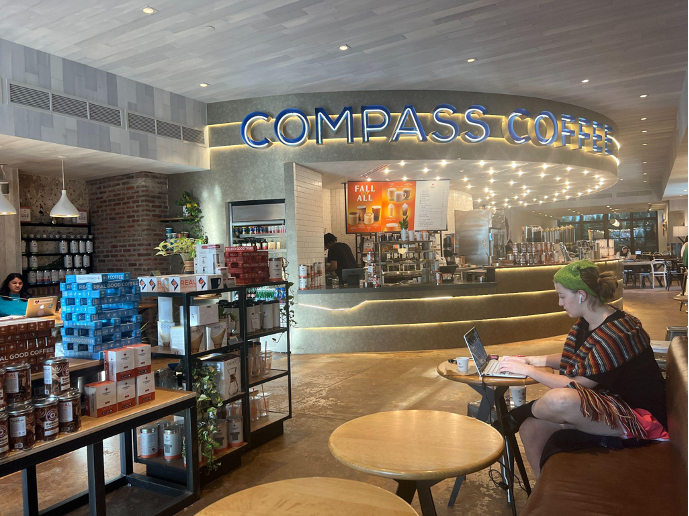 Explore Washington, DC
Something that my friends and I are currently working on it stepping outside of Georgetown and exploring the amazing opportunities the rest of Washington, DC, has to offer. For many of us, this may be the only time we get to live in a city like DC, so making the most of our time here is key. Many students will do typical activities like visit monuments or embassies, while others may opt for art showcases or annual festivals!
Remember It's YOUR Georgetown Experience
All of this being said, the only person that gets to dictate your experience on the Hilltop is YOU. Actively make decisions and seek opportunities that fit your interests. You chose Georgetown for a reason, and whatever that reason may be, you have four years to make the most of your time here and call the Hilltop home!