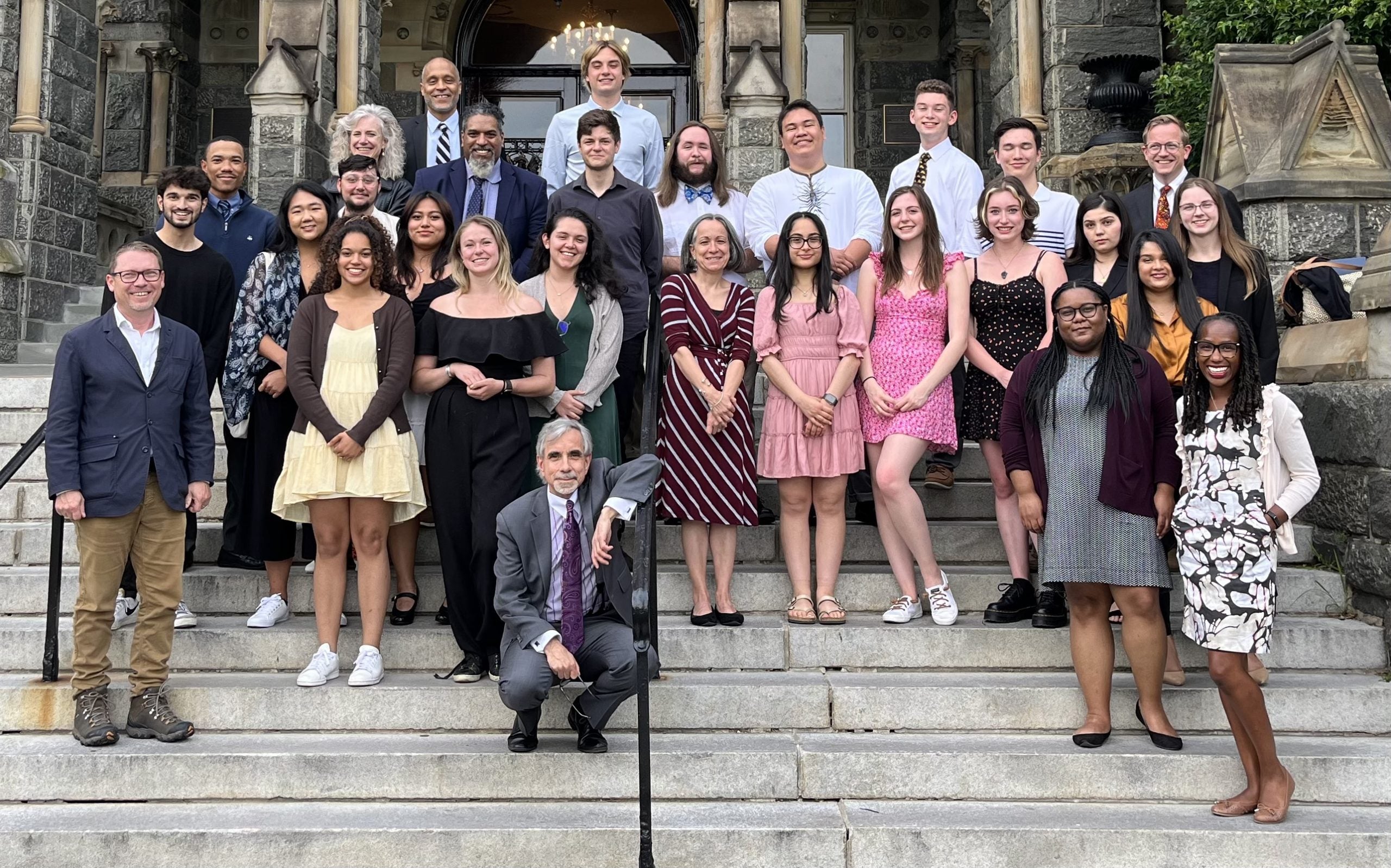 Nineteen juniors and seniors from area colleges and universities attended the weeklong training program, which seeks to increase the diversity of applicants to political science Ph.D. programs, boost the acceptance rate of underrepresented students and improve inclusion and equity in the study of politics. 
The program's curriculum included sessions with faculty and graduate students who addressed the opportunities and challenges of pursuing a Ph.D., seminars on the study and methodology of political science, and opportunities to hone participants' research skills and workshop their applications. 
The program was led by Diana Kapiszewski, associate professor in the Department of Government; Lahra Smith, associate professor in the Walsh School of Foreign Service (SFS) and Department of Government; and five doctoral students and candidates in the Department of Government who served as "Ph.D. Ambassadors" and who will continue to mentor students through the next academic year. The Institute also featured a range of faculty and staff from Georgetown, including Provost Robert M. Groves, and from other area universities.
"Faculty in Georgetown's Department of Government developed the program as part of our efforts to diversify the department's student and faculty community and rethink the types of questions the discipline asks and the methodologies it uses," says Anthony Clark Arend, chair of the Department of Government. 
"We hope the Institute will play a small role in addressing the deep pipeline issues that lead to the lack of diversity among Ph.D. students, and thus faculty, in political science," says Kapiszewski.
Many speakers during the week discussed the opportunities political scientists have to address urgent topics such as climate change, inequality and political divisions. 
"We were pleased to see the students work together as a cohort and also deeply engage with the various faculty and staff colleagues who gave presentations throughout the week," says Smith.