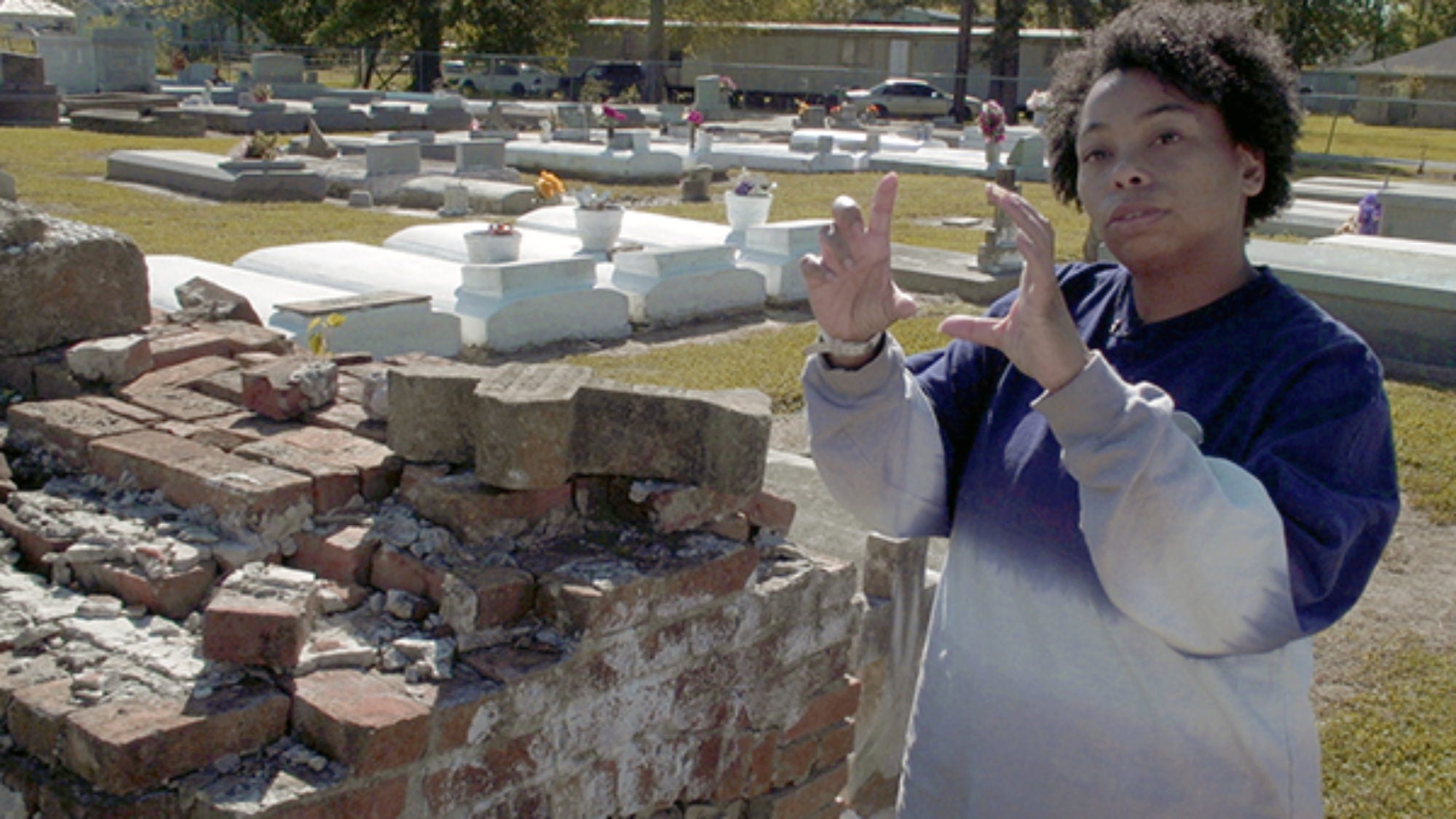 Category:

University News
Title:

Georgetown to Rename Building for Isaac Hawkins, One of 272 Enslaved in 1838 Sale
Date Published:
April 13, 2017
The dedication of Isaac Hawkins Hall will honor the lives of the 272 enslaved children, women and men who were sold by the Maryland Province of Jesuits in 1838 to benefit the university.
For Jessica Tilson, searching through birth and death certificates and other records of her ancestors brings each of them to life including Isaac Hawkins, one of the more than 272 enslaved individuals who were sold by the Maryland Province of Jesuits in 1838 to benefit Georgetown.
"I try to think about what my ancestors looked like," says the mother of two, a student at Southern University in Baton Rouge. "I look at myself and my cousins and wonder what genes were passed down."
Tilson, a descendant of Isaac Hawkins, also talks about the headstones in the Immaculate Heart of Mary Cemetery in Maringouin, Louisiana, where many descendants of the enslaved individuals have been laid to rest.
She will be among the many descendants from Louisiana and other parts of the country visiting Georgetown on April 18 for a day of events that include a building dedication ceremony. Georgetown will rename one of its historic buildings after Tilson's ancestor, Isaac Hawkins.
The renaming of the building comes with input from the descendant community and at the recommendation of Georgetown's Working Group on Slavery, Memory, and Reconciliation to honor the lives of the 272 enslaved women, children and men sold to Louisiana plantation owners Jesse Batey and Henry Johnson.
Acknowledging the Past
Hawkins' name appears first on the Articles of Agreement drafted by Rev. Thomas Mulledy, S.J., who brokered the deal to sell Hawkins and the other individuals.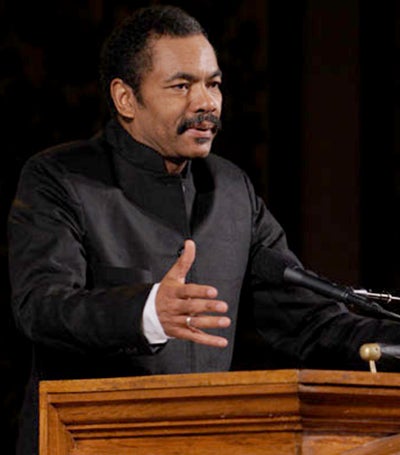 "As we looked at names, the burning question was 'How could we acknowledge the real personal names of the enslaved 272 children, women and men who were sold in 1838?' " says history professor Maurice Jackson, who served on the working group. "These were real people with real names. At first, it was difficult, and we could not decide how to choose. We thought if we take the name of the first person, in which some ways he becomes representative of the other enslaved black people sold. In naming this building Isaac Hawkins Hall, Georgetown takes another step forward as we attempt to do what is necessary on the long road ahead."
The university changed the name of the building, originally called Mulledy Hall, to Freedom Hall in 2015, and it will permanently become Isaac Hawkins Hall during an April 18 ceremony.
The working group originally recommended naming the building Isaac Hall since his name appeared without a last name in known historical records. After consulting with the descendant community, the university decided to add the surname of Isaac's family.
Another building, once named for Rev. William McSherry, S.J., who helped Mulledy with the 1838 sale, will become Anne Marie Becraft Hall.
Family Roots
She walked by two graves," says Tilson, who recognized the Immaculate Heart of Mary Cemetery in Maringouin. "One grave was my sister's and the other was my son's."A Baton Rouge TV news segment prompted Tilson to start digging into her family roots last spring. The segment showed descendant Maxine Crump walking through the cemetery of her ancestor, Cornelius Hawkins, who was 13 at the time of the 1838 sale.
The Maringouin native frequents the cemetery, where her sister and son died separately in the late 1990s, with her 16-year-old and 3-year-old daughters to clean off the graves of her relatives. Some headstones date as far back as 1832.
With the death certificates of her great-grandmother and great-grandfather in hand, Tilson began searching for her ancestors.
"That's all I had, and I spent 20-something hours in the archives [at nearby Louisiana State University] each week," she recalls.
Her work paid off last summer when she was able to trace her roots not only back to Cornelius Hawkins but also to his mother and father, Patrick and Letty Hawkins. The couple arrived in Louisiana on the same ship as Patrick Hawkins' father, Isaac Hawkins.
"I called my mother," says Tilson, who thought tracing her family line would end at Cornelius Hawkins. "I told my grandfather, and it was just a shock to him. It was amazing how they stayed together. [Our ancestors] married other Maryland 1838 families and their children did the exact same thing."
Bringing Isaac Hawkins' Story to Life
Georgetown's Slavery Archives indicate that Hawkins was born around 1773, three years before America declared its independence from the British. It was a time in which people rejoiced the hard-fought freedom gained by a young America – a freedom that remained elusive to Hawkins and other people of color at the time.
Records show that by 1838, he had at least five children who went on to give him at least 15 grandchildren. Most of his family members made the journey to Louisiana – far away from the place they knew as home.Hawkins was 65 when he was sold. It is believed that he had spent most of his life, if not all, on the Jesuits' White Marsh plantation, near present-day Bowie in Prince George's County, Maryland, where he is believed to have been baptized in 1777.
According to the working group report, it is unlikely that Hawkins lived long enough to see the end of slavery in America in 1865, since he does not appear in later bills of sale in the 1850s that include his children.
One Gigantic Circle
Through her research, Tilson also found that many of the children among those sold in 1838 – the Butlers, Harrises, Hawkinses, Plowdens, Queens and Scotts – wound up marrying one another and built families and communities that are still visible in the counties surrounding Maringouin.
On her great-grandmother's paternal side, she traced her lineage to another couple shipped from Maryland – Nace and Biby Butler.
"It's just one gigantic circle," she says.
Karran Harper Royal of New Orleans began tracing her roots in 2015, and found that her husband and son are related to both the Hawkins and Butler families.
DNA testing confirmed she is related to the Mahoneys and the Queens, she said, but she is still trying to thread other branches of the family tree together for her side of the family.
"Genealogy for African-Americans is very difficult because you run into a brick wall [before] the 1870 census," notes Harper Royal.
Prior to 1870, the U.S. Census only listed the number of enslaved people in a household, their gender, age and whether they were black or mulatto, but not their names.
"So, it's been somewhat bittersweet to have the information," she says. "But because we have so much … we're able to paint a more full picture of these ancestors."
Piecing Together
Harper Royal says the added benefit of putting the pieces together is the formation of bonds created from a common past within the descendant community.
Last year, Harper Royal joined a group of descendants to establish the GU272 Descendants Association, which is dedicated to preserving the memory and commemorating the lives of the 272 enslaved people sold by the Maryland Jesuits. She serves as its executive director.
Harper Royal and Sandra Green Thomas, GU272 president, say being a part of the group has helped them connect to numerous descendants over the past several months – some of whom they have met during visits to Georgetown.
The two were among descendants who attended the announcement of the working group's report and recommendations in September 2016 and were invited to the honorary degree ceremony this past January for Lonnie Bunch, founding executive director of the Smithsonian's National Museum of African American History and Culture.
"A lot of people have come into my life as a result of this," says Green Thomas, who is a descendant of Sam Harris and Betsy Ware Harris, "not only descendants, but scholars and academics, media and students."
Catholic Faith
She says learning that her ancestors were owned by the Jesuits helped her understand where generations of her family's Catholic faith originated.
"It was a confirmation and an alternative explanation to why we were so Catholic," she says. "I always thought we must be from Louisiana since New Orleans has the highest concentration of black Catholics in the country."
Her great-grandfather William Harris, born into slavery in 1850, founded Maringouin's St. Mary's Chapel in in the 1870s.
Merging Communities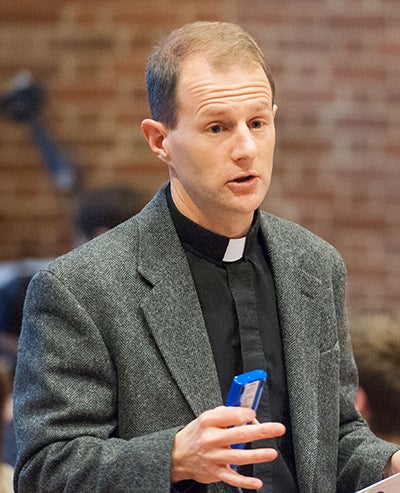 Rev. Matthew Carnes, S.J., professor of government and foreign service at Georgetown and a member of the working group, says there's much to consider as the university continues to explore its historical ties to slavery.
"I think one of the most important parts of looking at Georgetown's past, present and future is how the descendants become a part of our community," he says.
In addition to honoring the 272 individuals sold in 1838, the biblical significance of the name Isaac was another factor in renaming the building according to the working group.
Biblical Connection
"The story of Abraham and Isaac in the Bible highlights the incredible agony of the sale in some ways, as Abraham is asked to sacrifice his son, Isaac" explains Carnes.
Carnes recalls how Abraham went out into the wilderness and was torn between killing his own son and being a faithful servant to God.
"He put his faith in God and said 'I'll follow through,' and at that last moment God takes Abraham's hand … and he doesn't kill Isaac," Carnes explains. "For Isaac Hawkins, there were so many moments where people could have said this man could be free. This man could be acknowledged as a son in so many ways, as a friend, but the hand wasn't stayed. In fact in 1838, he was simply sold."