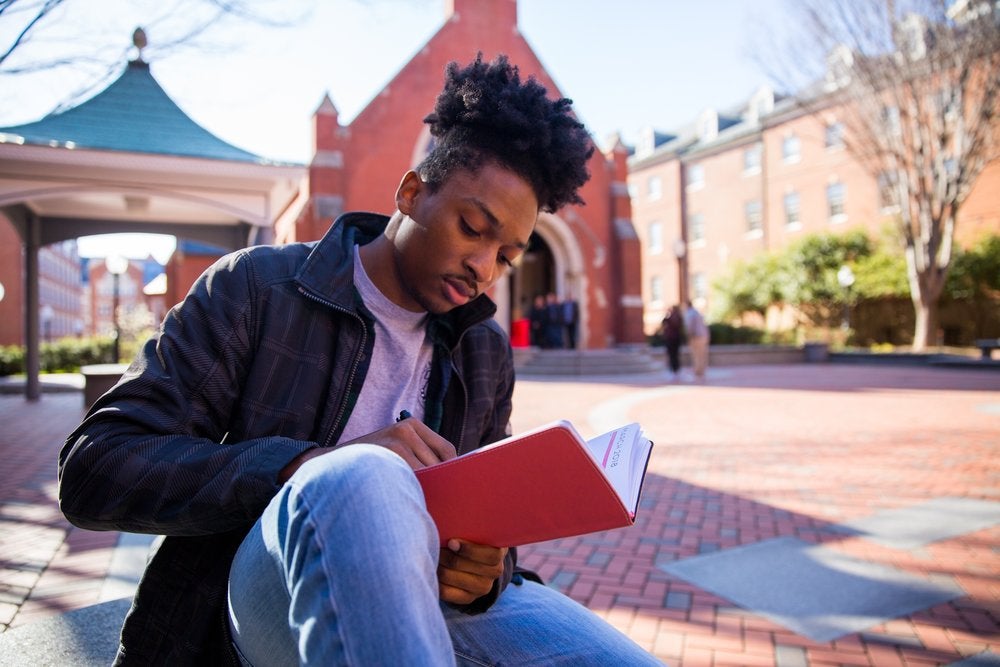 "I grew up in D.C., and Georgetown always was kind of in my sights since it was right in my back yard. Georgetown was a reach school for me, and I knew that it was going to be challenging. I wasn't aware of the extent to which it would challenge me until I realized how far I was behind my peers at Georgetown. I didn't realize how much I didn't know. I got mostly A's in high school so I thought I'd get B's in college and have to work my way up to A's. I developed more skill sets that I wasn't able to acquire in high school. The academic resources provided by the Community Scholars Program allowed me to survive my freshman year. The program's academic workshops helped me develop healthy study habits and grasp unfamiliar concepts through tutoring.
I spent the summer before my junior year as a resident assistant for Community Scholars. I felt great about that because it feels good to give back to a program that helped shape and that influences you. Community Scholars is dear to my heart because it was a starting point for me. Without it, I would not have felt like I could make a tremendous impact in this world.
As a psychology major, I work as a research assistant in the Georgetown Social and Emotions Lab. During my Georgetown career, I have been introduced to undergraduate research, and I'm hoping to further develop my clinical research skills before applying for graduate school.
When I think about my memorable moments, I think my opportunity to give the invocation at the Let Freedom Ring celebration on Martin Luther King Jr. Day encapsulates my Georgetown experience. As an active Protestant Ministry member, I think that experience allowed me to step out of my comfort zone and practice an important tenet of my personal faith in front of a full Kennedy Center audience, in front of people who didn't mind doing the same."
_________
As Georgetown celebrates the 50 years it has committed to providing high-quality education to first-generation, low-income and underrepresented students, members of the university community reflect on their Georgetown experience through three programs – the Community Scholars Program, Georgetown Scholarship Program and First-Generation Faculty & Staff Initiative. Click through for more of the Georgetown Faces that make up these programs.