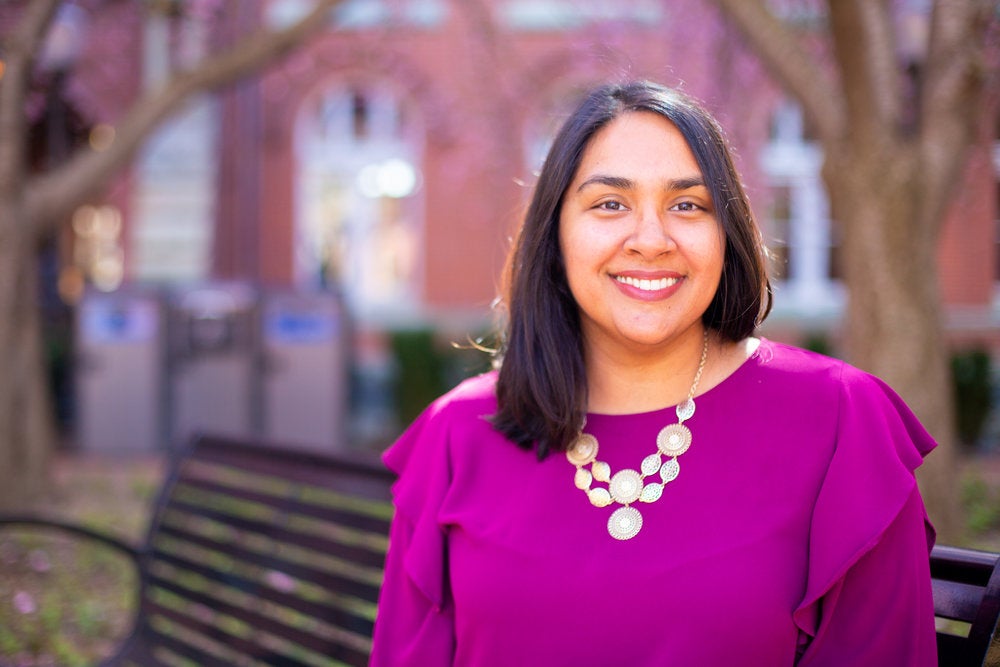 "Working for and with the Community Scholars Program is a dream come true. I wish I had had a program like this to support me during my undergraduate career because of my own lived experiences. My experiences as a first-generation college student, daughter of Guyanese immigrants and low-income woman of color mirror that of many of our Scholars.
Serving as the program's director affords me the opportunity to witness the growth of each Scholar during their journey on the Hilltop. They arrive at Georgetown with a sense of curiosity about what is to come as well as an intellectual hunger. I'm situated in a unique role in which I am able to bear witness to the evolution of the many roles they take on – student, activist, intern, club officer, friend and mentor to name a few.
I have seen a once shy Scholar become GUSA (Georgetown University Student Association) President. I have seen a homesick student become homesick for Georgetown. I have seen Scholars transform a 2.0 to 3.7 GPA. I have seen students come in undeclared and discover a passion for the fine arts. I have seen Scholars advocate for what they deserve.
As one of their biggest cheerleaders on campus, I hope to remind them of their purpose, empower them to stand in their truths and give them space to be their authentic selves – even when they are pressured to conform to the majority. Being at an elite predominately white institution as a person with multiple marginalized identities can be suffocating and destructive.
The Community Scholars Program hopes to provide a space that affirms the students' identities, experiences, goals and dreams. Through an identity-conscious lens, I do this through role modeling –showing up authentically and giving myself grace when I don't meet my own expectations.
The Community Scholars Program is Georgetown at its best. It lives the most important Jesuit values of academic excellence, cura personalis and community in diversity. It truly is the soul of Georgetown. We bring together students who have similar lived experiences and identities."