Title:

Bank of America Empowers Women, Social Enterprises With $1M Gift
Date Published:
September 16, 2015
A $1 million gift from the Bank of America Charitable Foundation will support corporate responsibility programming and the work of two fellowships, one in Georgetown's Global Social Enterprise Initiative (GSEI) and the other in the Georgetown Institute for Women, Peace and Security (GIWPS).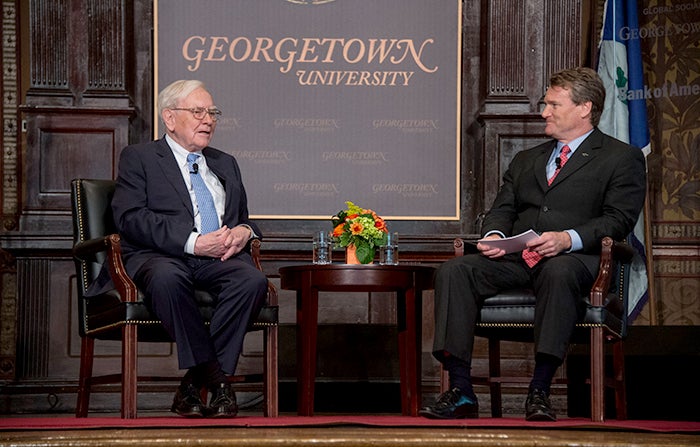 –
Bank of America became a founding partner of GSEI in 2011 with a $1 million gift to build a McDonough School of Business program aimed at preparing current and future leaders to "develop solutions that create both economic and social value."
Bank of America worked closely with GSEI in subsequent years, including bringing inspiring global icons Warren Buffett and Bono to a leadership series at Georgetown. Based on the success of the program and its impact on students, the bank decided to provide additional funding in 2015.
"Bank of America's growing partnership with GSEI and GIWPS is a commitment to the next generation of leaders in service to business and society," says William Novelli, GSEI founder and Georgetown McDonough distinguished professor of practice. "Now our renewed relationship will be even deeper, with Bank of America leaders coming to Georgetown to share insights with our students on corporate responsibility, public/private partnerships and the role of banks in impact investing and green technology."
GSEI Fellow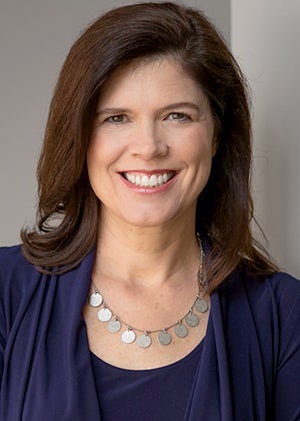 Leslie Crutchfield
A portion of the gift will fund Leslie Crutchfield's work as a senior fellow for GSEI. Crutchfield is co-author of Do More Than Give and Forces for Good: The Six Practices of High-Impact Nonprofits and a leading authority on social innovation and philanthropy.
She will write her third book while at Georgetown and offer expert guidance while working with the initiative. Crutchfield also will use her insights as an industry practitioner to provide meaningful advice to student leaders and original content to GSEI publications.
Women and the Economy
The $1 million gift also creates the Bank of America Fellowship on Women and the Economy at GIWPS, giving a talented and qualified recent graduate the opportunity to conduct rigorous research on women's empowerment and economic development.
The inaugural fellowship has been granted to Tricia Correia, a 2015 cum laude graduate of the McDonough School of Business, where she majored in marketing with a focus on political communication. Much of Correia's coursework and research centered on women's empowerment, including a study she authored detailing the media's portrayal of female political candidates.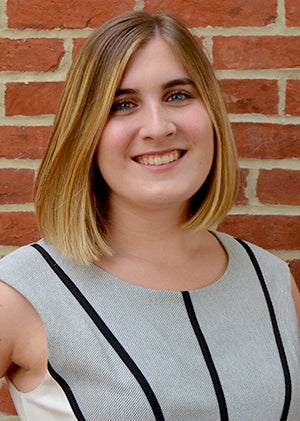 Tricia Correia
"There's an undeniable link between women's economic participation and peace and security," says Melanne Verveer, GIWPS executive director. "We look forward to the research that this Fellow will produce to close critical knowledge gaps on issues affecting women's economic empowerment."
The institute, co-founded by former Secretary of State Hillary Rodham Clinton and housed in the School of Foreign Service, examines and highlights the roles and experiences of women in peace and security worldwide through cutting-edge research, timely global meetings and strategic partnerships.
Social Responsibility
The Bank of America fellows at Georgetown will pursue research that encourages social enterprises and furthers collective understanding of women's experiences, roles and impact related to economic empowerment.
"We're excited that this partnership will continue to grow and flourish because it promotes corporate citizenship and social responsibility among the business leaders of the future," explains Kerry Sullivan, President of the Bank of America Charitable Foundation. "Georgetown's tradition of service closely aligns with our commitment to making corporate social responsibility the core of our business, and both these programs support our efforts to foster economic empowerment around the world."