The Asian American Student Association (AASA) is an absolute powerhouse student organization on campus. It's not just a club. It's the pulse of our Asian American student community. From professional development to political advocacy and cultural and social events, it's the whole package. But if you ask me what the real gem is, it's AASA's Family System. 
This system matches up first-year and transfer "Littles" with "Bigs" — upperclassmen who take on the roles of friend, parent, and mentor all rolled into one. I jumped in as a Little last year, and let me tell you, it was a game-changer! The upperclassmen and my fellow first-years were nothing short of amazing. We had wholesome dinners and gatherings that helped me to build meaningful relationships, and our family became a space for me to build community and develop a greater appreciation for our shared cultural heritage. I had such a blast that this year I knew I wanted to be a Big.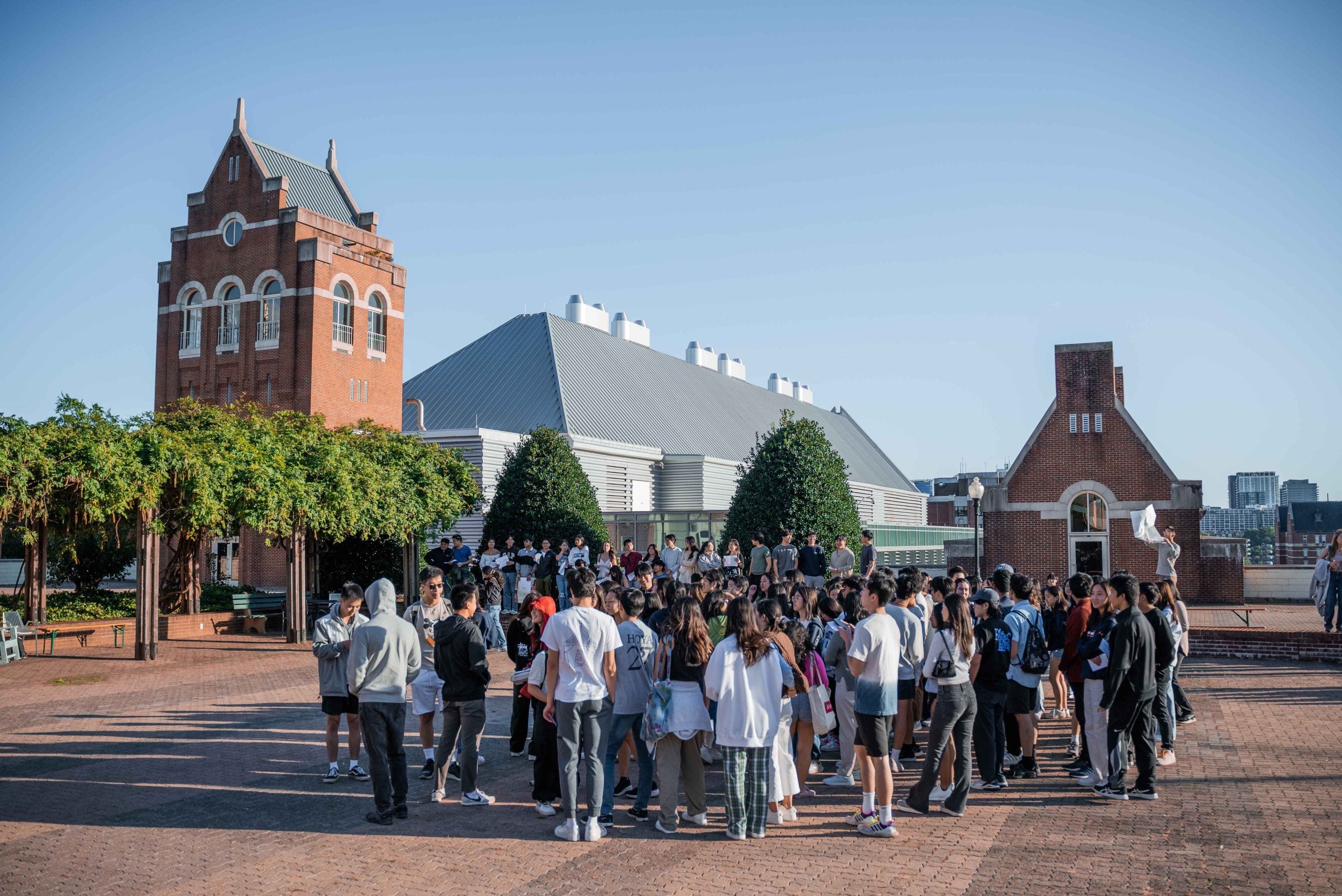 For the first few months of the year, Bigs and Littles come together in a whirlwind of mingling and socializing. Bigs find fellow upperclassmen to start a family with, and we form temporary families with Littles to meet people in the community and see which people we click with. Then comes the much-anticipated Family Reveal, where we find our permanent family for the rest of the school year — a day that's pure emotion.
Today was the big reveal, and the anticipation was through the roof! My fellow Big and I had a whole evening and night planned out to give our Littles the warmest of welcomes. In the afternoon, we gathered at the Leavey Patio, eagerly waiting until each Little had an envelope in hand. When they finally opened them and made a beeline for us, it was a moment of pure heartwarming magic. Meeting all my Littles — each one beaming because they were in our family, of course — was an absolute delight.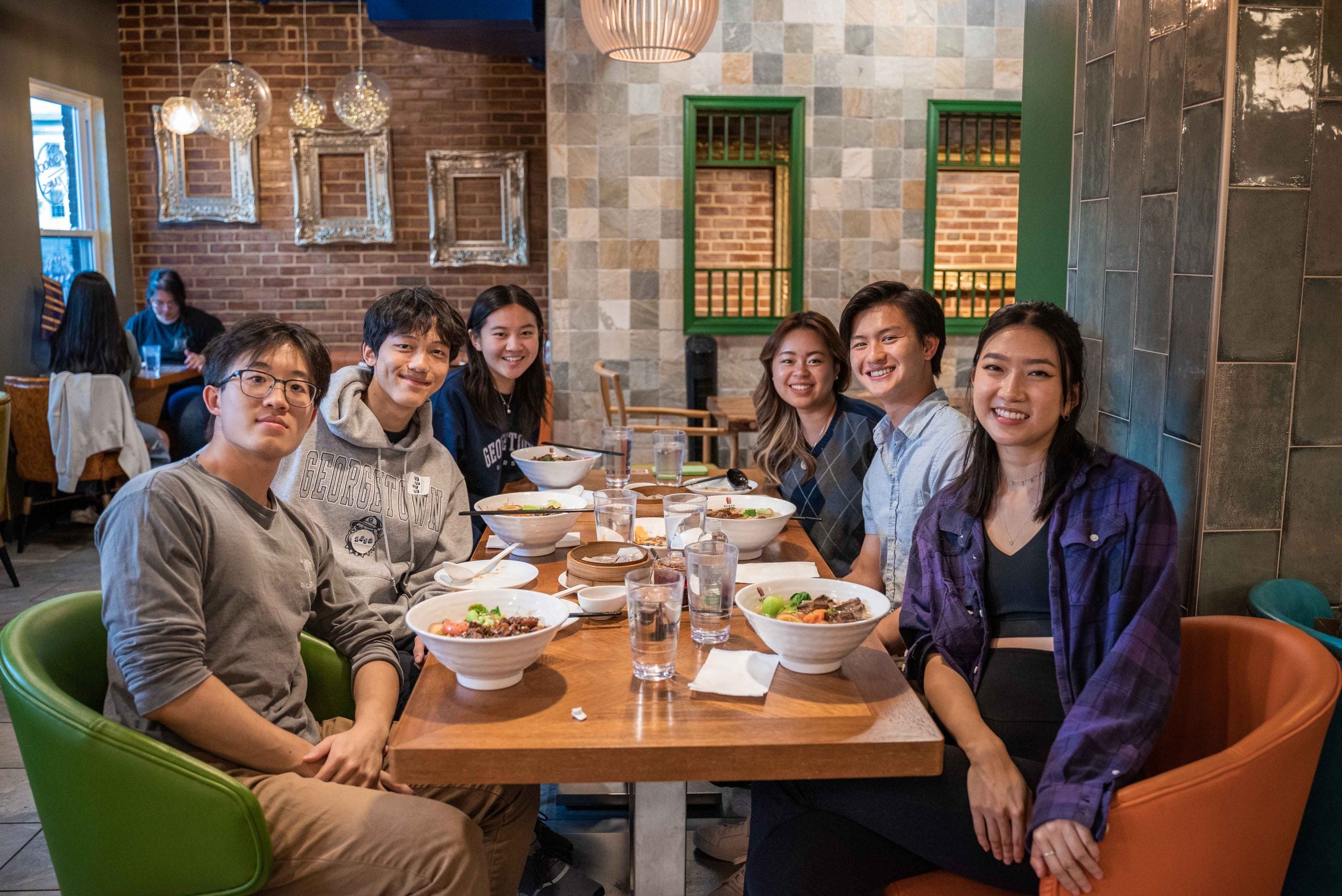 The reveal ended perfectly in time for our dinner reservation! Next stop: Reren, a fabulous Chinese restaurant on Wisconsin Avenue. Bowls of mouthwatering noodles brought us all closer. One of my Littles had us all guessing our Meyer-Briggs Personality types, and I was surprisingly spot-on! As if that wasn't awesome enough, the restaurant treated us to free boba!
We stuffed ourselves silly, readying for a picturesque evening stroll along M Street and the waterfront. The night was perfect, and we reveled in the beauty of the sunset.
Our grand finale? A heartwarming family gathering at one of our Big's Vil A. We snacked on mooncakes and cheese — the perfect East meets West combination. And of course, a round of Mario Kart was in order. Personally, I didn't come out on top, but my Littles? They were on fire! Well, most of them were. We laughed, we cheered, and we all had a blast.
I'm already counting down the days till our next family gathering. We're planning to have our Littles over often and cook up events that'll help them sink their roots deep into the Asian American and Georgetown community.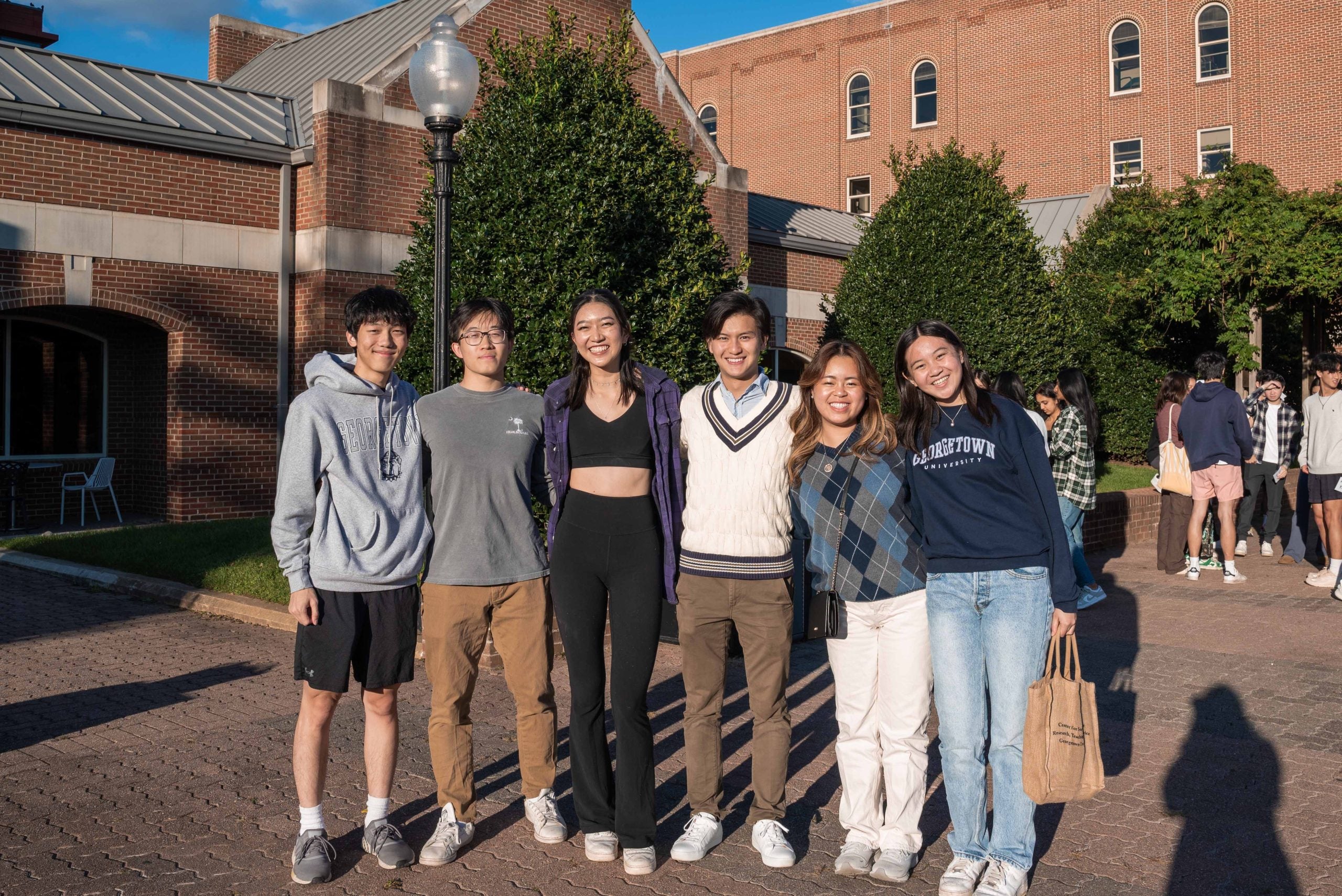 Thanks to AASA's family system, I know my Littles, along with all the others, will have a seamless transition into life at Georgetown and find a community that gets them excited about being here. Let's make this year unforgettable!