October somehow snuck up on us here at Georgetown, and with it brings some spooky decorations at Saxby's coffee, surprising 80 degree weather, countless events on campus, and of course, a three day weekend coming up to celebrate. Here's a day-by-day look into my week…and here's to another good one coming up!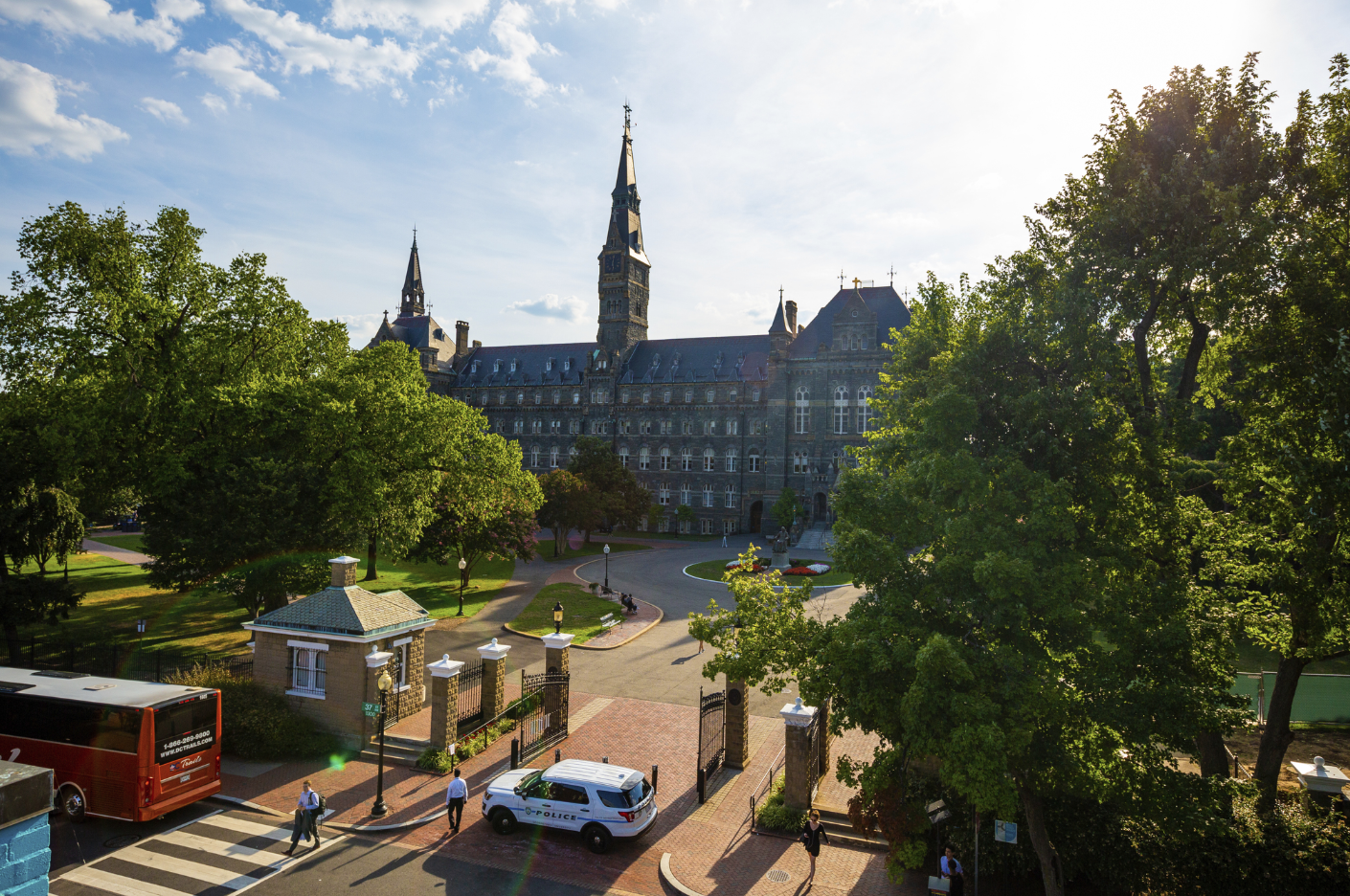 SUNDAY
After coming back from a birthday weekend celebration in New York City, my friends and I were ready to relax with some dinner. Our bus got into L'Enfant Plaza in DC, so we took an Uber back to campus and make some pasta at our row house on O Street. After finishing dinner, we started on a little bit of homework that we didn't do on the bus, and got ready for a busy week ahead!
MONDAY
The start of week kicked off with some strong iced coffee (see my previous blog post for some amazing recommendations). I had class at 11 (Strategic Management) and 12:30 (Managing Human Capital). Then, I had a meeting with my Dean to clarify that I'm on track to graduate this May…and I applied to graduate! It's so crazy to think that this is my last year on the Hilltop; this served as my weekly reminder to make every day count.

TUESDAY
My marketing class starts at 11 on Tuesdays, but I decided to start my day early with a breakfast burrito and a nice walk through campus. After class, I had a shift at my on-campus job doing tech support at the McDonough School of Business Technology Center. It's a fun way to pass time, and I get to fix computers, which is a secret passion. Convinced I'm a nerd yet? Yes, I sure am.
WEDNESDAY
Another sunny day on Wednesday, and I of course paid a visit to the Farmer's Marketing and got some Spud Buds fries. They're an awesome French fry company started by Georgetown students, and I love to support my fellow Hoyas! Wednesday night was unfortunately spent in the library, finishing a case study for my marketing class that was due on Thursday. I got it done, but not without coffee and a midnight bagel!
THURSDAY
The awesome thing about my schedule this year is that Thursdays are technically Fridays, since I have no class Friday! Usually I still have some work to do, or pick up a shift, but it's nice to have my last day of classes on Thursday. This week, I got some Sweetgreen at the salad shop on Wisconsin Avenue, discussed Coke vs. Pepsi in my marketing class (we even did a taste test!), and enjoy the sunshine.
Well, that's an overview of my week! I can't wait for an awesome long weekend full of museum trips and even a country concert. Stay tuned!