1. Buy a small Christmas Tree
Bring the feeling of home with you to your dorm by picking out a small 2-3 foot Christmas tree that is sure to fit in your dorm room space. Just because you're at college doesn't mean you have to skip out on hanging ornaments and putting gifts under a tree! There are multiple Christmas tree farms in the DC area and big stores such as Home Depot and Wegman's sell these miniature trees.
2. Hang up stockings on your door
You can get small stockings from Amazon or any local store to hang on your door for you and your roommate. One of my favorite ideas is getting stockings that have your initials on them for a personal touch.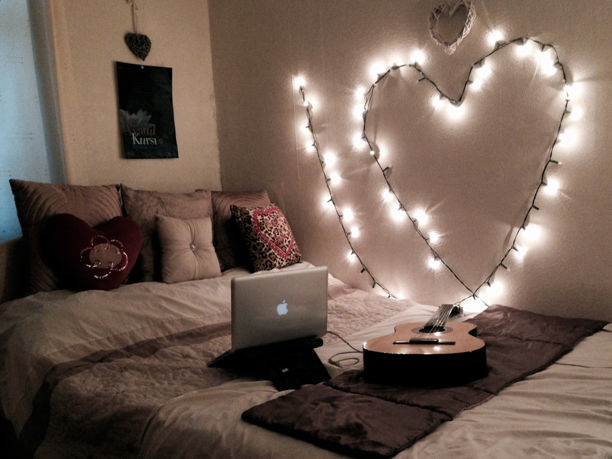 3. Hang up lights
Nothing says it's the holidays like lights. Small LED lights that you can hang on your walls with command strips brighten up any room and make the dorm feel cozy for the winter. These are an easy addition to any room.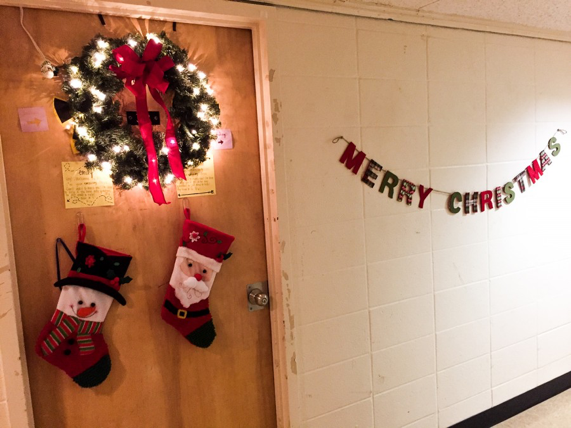 4. Hang a wreath on your door
This doesn't even have to be a real wreath. There are many DIY wreath tutorials on the internet, and you can use materials you already have.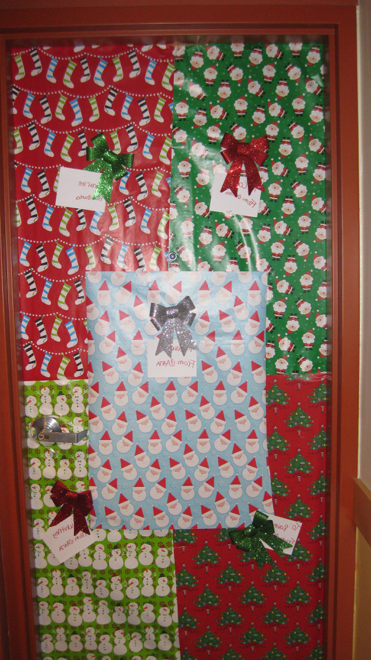 5. Get creative with wrapping paper
Have any left-over wrapping paper after you've done your holiday shopping? You can turn this into a decoration! Many dorm room doors are decorated in wrapping paper from top to bottom.

6. Make paper snowflakes
Making paper snowflakes doesn't have to be something you only did as a child. This is a super fun, easy, and cheap way to get festive for the holidays. You can easily attach string to the snowflakes and hang them from you ceiling to give the effect of snow!