1. Watching a Hilarious Improv Show (or other student performance)
On the Hilltop there are plenty of opportunities to catch one of a kind shows put on by your classmates, friends, and that cute person you spotted at Leo's. As a member of Guerrilla Improv and Children's Theater, I've had the opportunity to perform on campus a few times; however, one of my favorite things to do is watch shows put on through the department of performing arts. So far, my favorite show has been Wind Me Up, Maria!, an original laugh-out-loud musical written and directed by Professor Natsu Onoda.
Check Out the Performing Arts Schedule to get in the know: https://performingarts.georgetown.edu/events-and-tickets
2. Catching a Movie in the HFSC
Watching movies in the Healy Family Student Center is the best of both worlds. It combines the comfort and free-ness of staying home and watching movies with the fun of going out to the movies. Watching movies from the comfort of the HFSC is a lot of fun. You get to watch some of the latest movies and win prizes.
Check out more of GPB shenanigans on the Insta @gtownpb
3. Shabbat in Makóm
I had no idea what The Spirit of Georgetown was before I got to campus. Today, the seven values of Georgetown are not only some of my favorite Instagram captions but also important pillars of my life. I really appreciate #CommunitInDiversity and #InterreligiousUnderstanding. One of the best things about this Jesuit institution is the opportunity to participate in the celebration of many faith traditions. Shabbat in Makóm is a great opportunity to break bread and meet our Rabbi.
Learn More: https://campusministry.georgetown.edu/jewish
4. An Actual BALL!
Georgetown is Hogwarts Evidence #394: There are random opportunities to go to an actual ball. Every university has formals and semi-formals but only Georgetown has the Dipball, Visions of Excellence, and SeniorBall.
– DipBall or The Diplomatic Ball is hosted by the School of Foreign Service. Every year, the ball brings together students, faculty and diplomats from around the world.
– Visions of Excellence Ball is hosted annually by the Black Student Alliance. The very fashionable event seeks to honor students of color who have made significant contributions to the Georgetown community.
– Senior Ball is the iconic event for seniors and their families hosted at Union Station every year. I don't know who hosts this event but closing down Union Station and dancing the night away with family and friends sounds magical enough to me.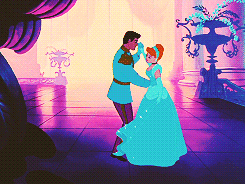 5. Late Night Epi With Friends
Last but not least, late nigh Epi is the place everyone is guaranteed to end up at least once during the Georgetown journey. Sharing fries and milkshakes while waiting forever and a half for a quesadilla is what solidifies friendships and nourishes student life.