Whether you are looking to relax between classes and meetings or find a new place to study that isn't in Lau, there are plenty of spaces on the Hilltop to opt outside and enjoy the weather. Here are a few of my favorites!
1. Car Barn Patio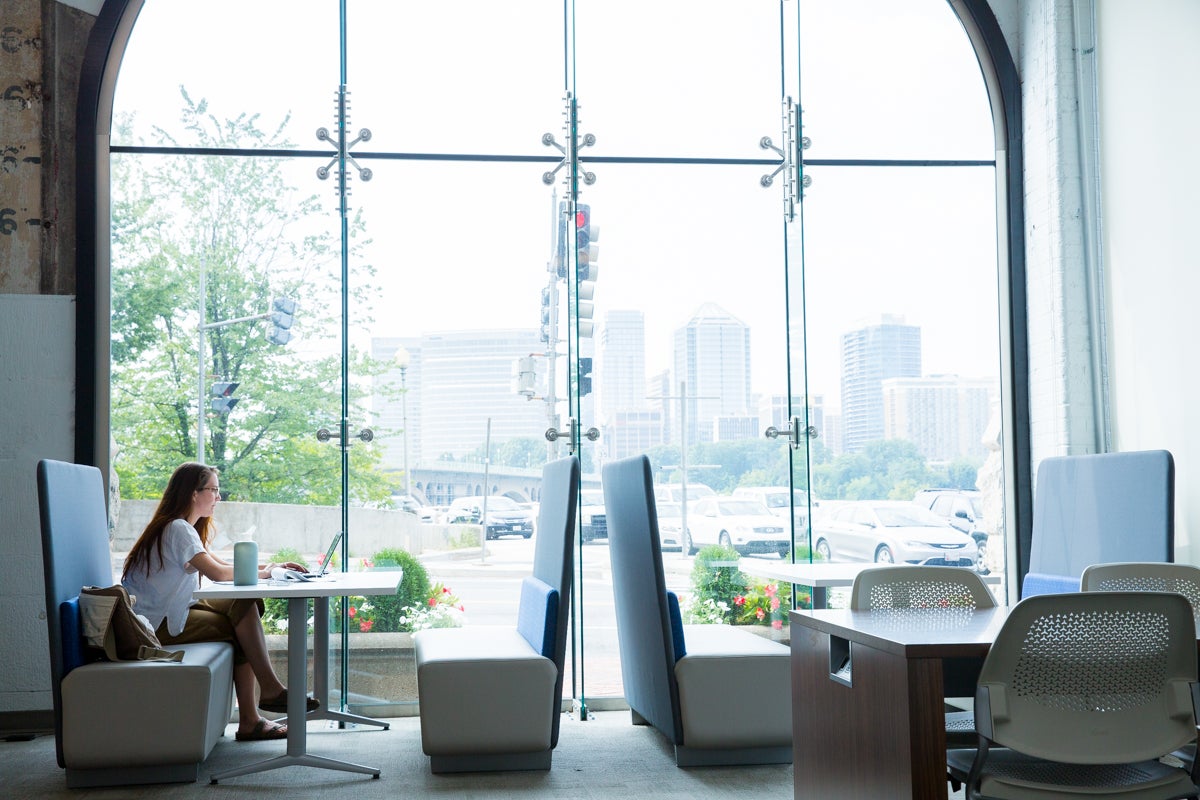 Just a few blocks from the front gates on Prospect Street, Car Barn has a large, outdoor patio with picnic tables that are perfect for lunch with friends. The patio also has a covered pavilion that is ideal if you're seeking out the shade. If you walk to the end of the patio, you can catch one of the best views of the Potomac — be sure to check it out!
2. Observatory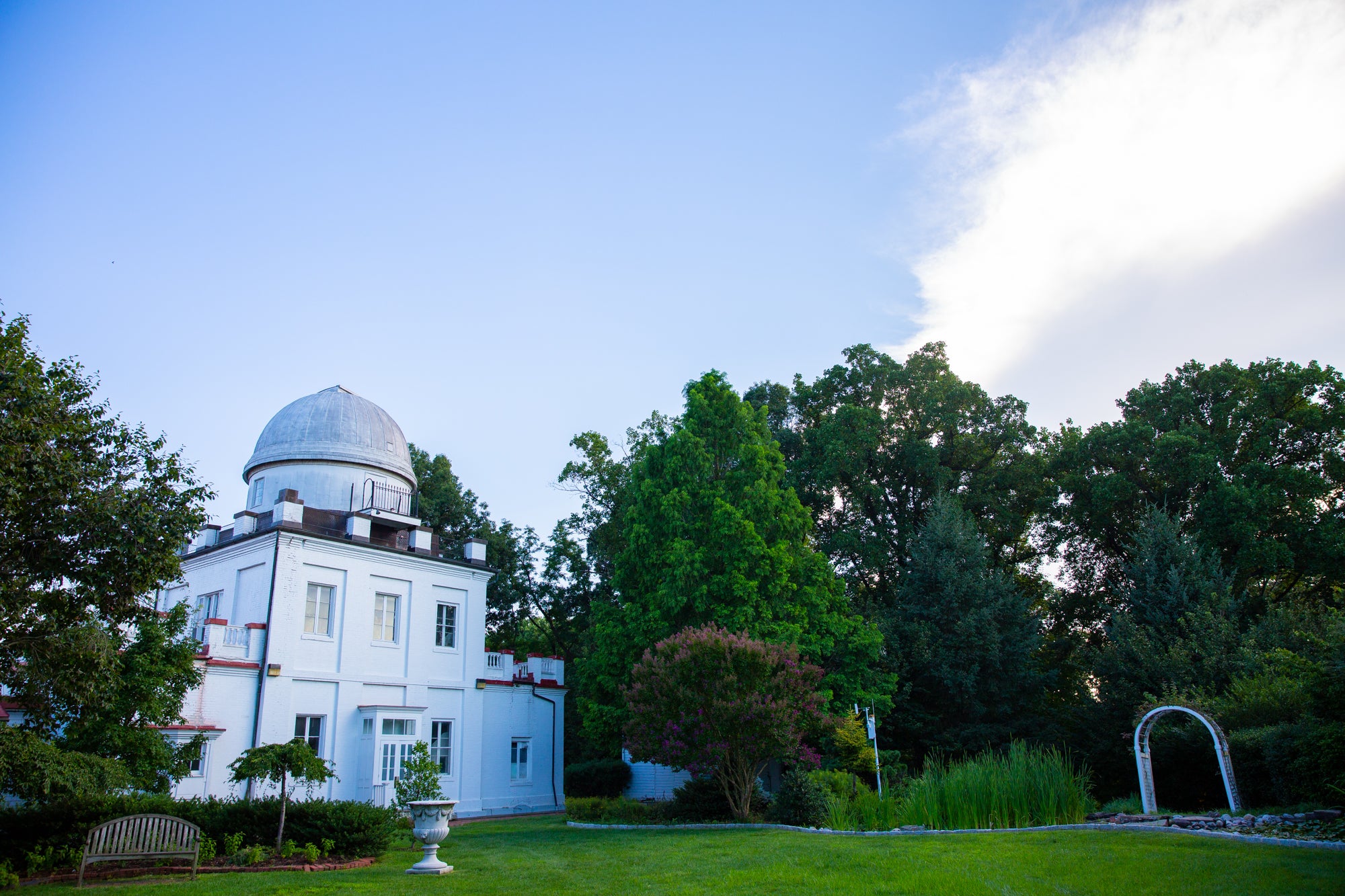 Georgetown's Heyden Observatory is located just to the left of Yates Field House and is surrounded by beautiful gardens and ponds. There is almost never anyone there, so it is the perfect space to sit and do work or take some time for quiet reflection. Also, here's a fun fact: the Observatory is the third oldest in the country. While it is not open to the public on a regular basis, it is home to the Georgetown University Astronomical Society, who will give guided tours on request. If you can, arrange a tour and experience one of the most breathtaking views of all of campus and into the city!
3. Leavey Esplanade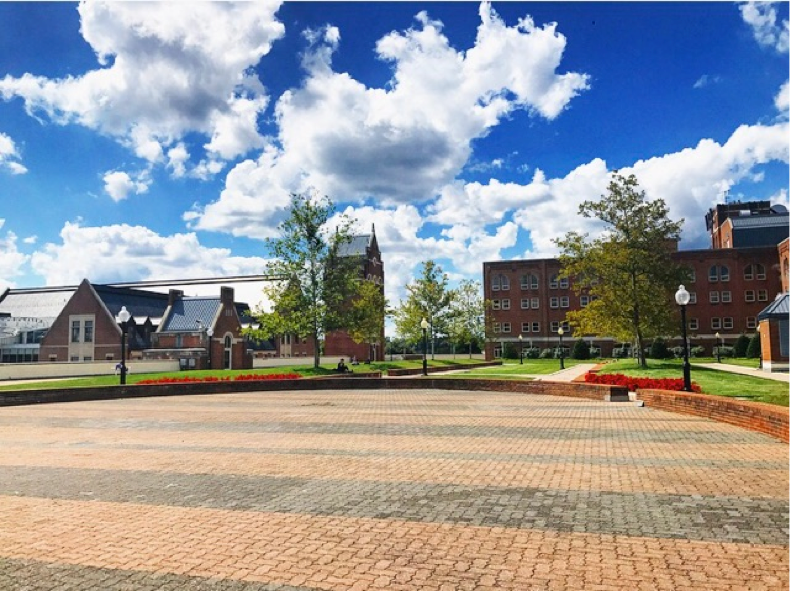 The Leavey Esplanade is the ideal place to catch the last summer rays given its wide, open layout. It also boasts the absolute best view of campus — overlooking Regents Lawn, Cooper Field, and the MSB building. If you position yourself correctly, you can even catch a glimpse of the Healy clocktower. This year, there are tables and chairs set up in one area of the Esplanade– if laying in the grass isn't for you– right outside the entrance to the new Uncommon Grounds.
4. Arrupe Hall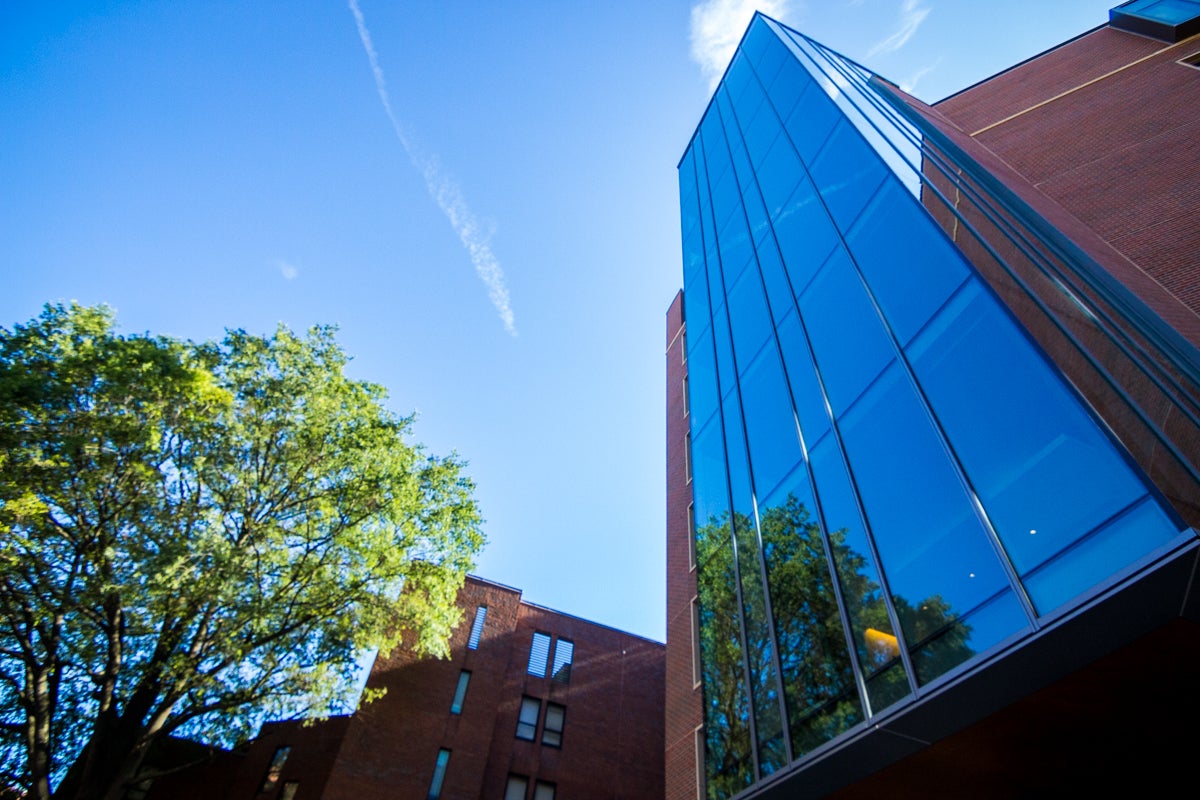 This dormitory, which is one of the newest buildings on campus, almost seems like it was designed to be for relaxing. Arrupe's first floor has a fireplace, cozy couches, and a communal kitchen area perfect for colder days, but outside the building is a favorite of many Hoyas looking to relax. Between the long benches, lounge chairs, and two brand new hammocks, on any given day there are more than enough options to fit your unwinding needs.
5. Old North Patio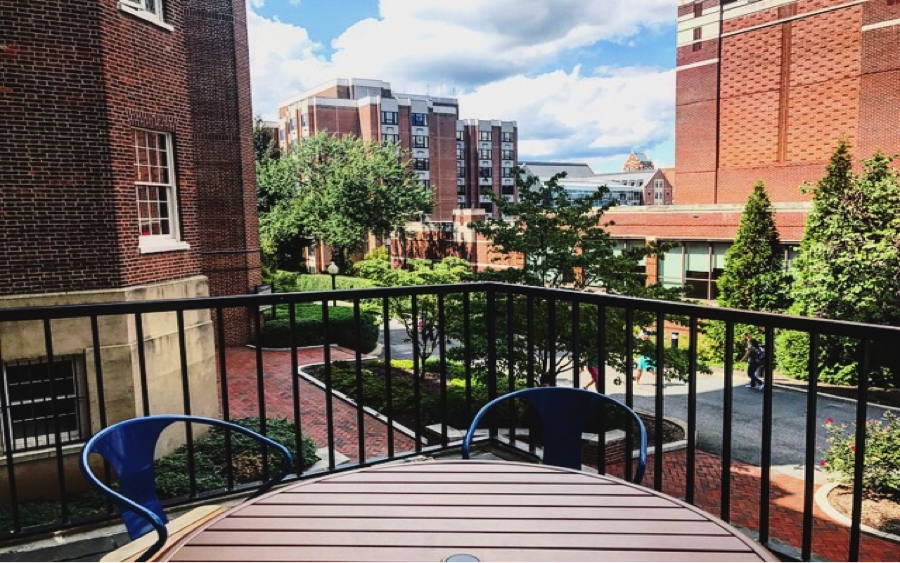 I actually just discovered this fall that there are tables and chairs on the patio area at the top of the Old North stairs, and because I immediately fell in love with the space I knew I had to share it. Old North is located right across from the Davis Performing Arts Center entrance. The patio gets sun in the morning and shade in the afternoon, provides an excellent vantage point across Harbin patio and Cooper Field to the Observatory, and is an ideal location to spend some down time in a central part of campus.