Every year, the honorary society recognizes individuals across academia, the arts, industry, research, policy and science for their contributions to the common good and addressing significant challenges facing society. This year, the academy elected public figures including Lin-Manuel Miranda, Shonda Rhimes and Michelle Yeoh. 
Among Georgetown's electees are Maria Cancian, dean of the McCourt School of Public Policy, and three professors in the College of Arts & Sciences: Marcia Chatelain, professor of history and African American studies; Carolyn Forché, a Distinguished University Professor in the Department of English; and Anita Gonzalez, professor of performing arts and African American studies. They join the ranks of Georgetown community members elected to the academy, including 2022 electee Nancy Sherman, a Distinguished University Professor and philosophy professor, and Georgetown President John J. DeGioia. 
Learn more about Georgetown's newest electees to the academy.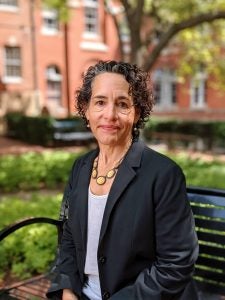 Maria Cancian is dean of the McCourt School of Public Policy at Georgetown. Her research considers the dynamic between public policies and family well-being — both how policies shape choices and outcomes for families and how family change creates new challenges and opportunities for public policy. Ongoing projects analyze the interactions of the child welfare and child support systems, as well as the implications of multiple partner fertility for family organization and policy. She served as senior advisor to the U.S. secretary of Health and Human services (HHS), and deputy assistant secretary for policy for the HHS Administration for Children and Families during the Obama Administration. She has advised local, state and federal agencies on policy initiatives designed to improve outcomes, especially for low income and otherwise vulnerable families.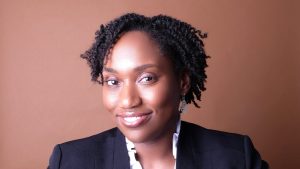 Marcia Chatelain is a professor of history and African American studies and a critically acclaimed writer and thinker. Her most recent book, Franchise: The Golden Arches in Black America, won both a Pulitzer Prize and a James Beard Award. Franchise was selected as the Organization of American Historians' 2021 Lawrence W. Levine Award Winner and as the winner of the 2021 Hagley Prize in Business History. Chatelain is also the author of South Side Girls: Growing Up in the Great Migration. She has won several teaching awards at Georgetown and served on the Working Group on Slavery, Memory, and Reconciliation. Chatelain has received fellowships from the National Endowment for the Humanities, the Carnegie Corporation of New York and New America.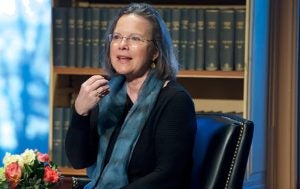 Carolyn Forché is a Distinguished University Professor in the Department of English and a world-renowned poet, editor, translator and advocate for human rights. Forché is the former director of the Lannan Center for Poetics and Social Practice. She serves as a chancellor of the Academy of American Poets and her works have been praised by notable luminaries and figures, including Nelson Mandela. Her first book of poetry, Gathering the Tribes, won the 1975 Yale Series of Younger Poets Award, the oldest annual literary prize in the U.S. Her second volume of poetry, funded in part by a Guggenheim Fellowship, documented her experience of the Salvadoran Civil War. She has received three fellowships from the National Endowment for the Arts, a Lannan Foundation Fellowship and other literary and teaching awards, including the Robert Creeley Award in 2005. In 1998 she was presented the Edita and Ira Morris Hiroshima Foundation Award for Peace and Culture in Stockholm for her work on behalf of human rights and the preservation of memory and culture.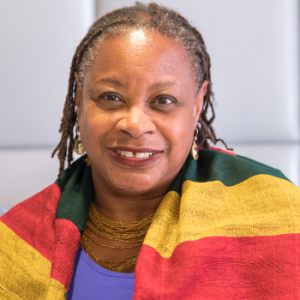 Anita Gonzalez is a professor of performing arts and African American studies and a widely respected scholar and thinker. Gonzalez co-founded and co-leads Georgetown's Racial Justice Institute. Prior to her time on the Hilltop, Gonzalez served as associate dean for faculty affairs and a professor of theater at the University of Michigan. She has completed three Senior Scholar Fulbright grants and been a resident artist/scholar at Rockefeller's Bellagio Center in Italy and the Warfield Center for African and African American Studies at the University of Texas. A prolific writer and director, Gonzalez's shows have appeared on PBS national television and at the Lincoln Center Out-of-Doors, The Working Theatre, Puerto Rican Traveling Theatre, New York Live Arts, Tribeca Performing Arts Center and other national and international venues.