Run or walk to the National Mall
Grab your running shoes- were going to the National Mall! If you love being outdoors and scenic views then there is nothing better than taking a trip to the monuments. While you're there don't forget to stop by the Lincoln Memorial and Washington Monument!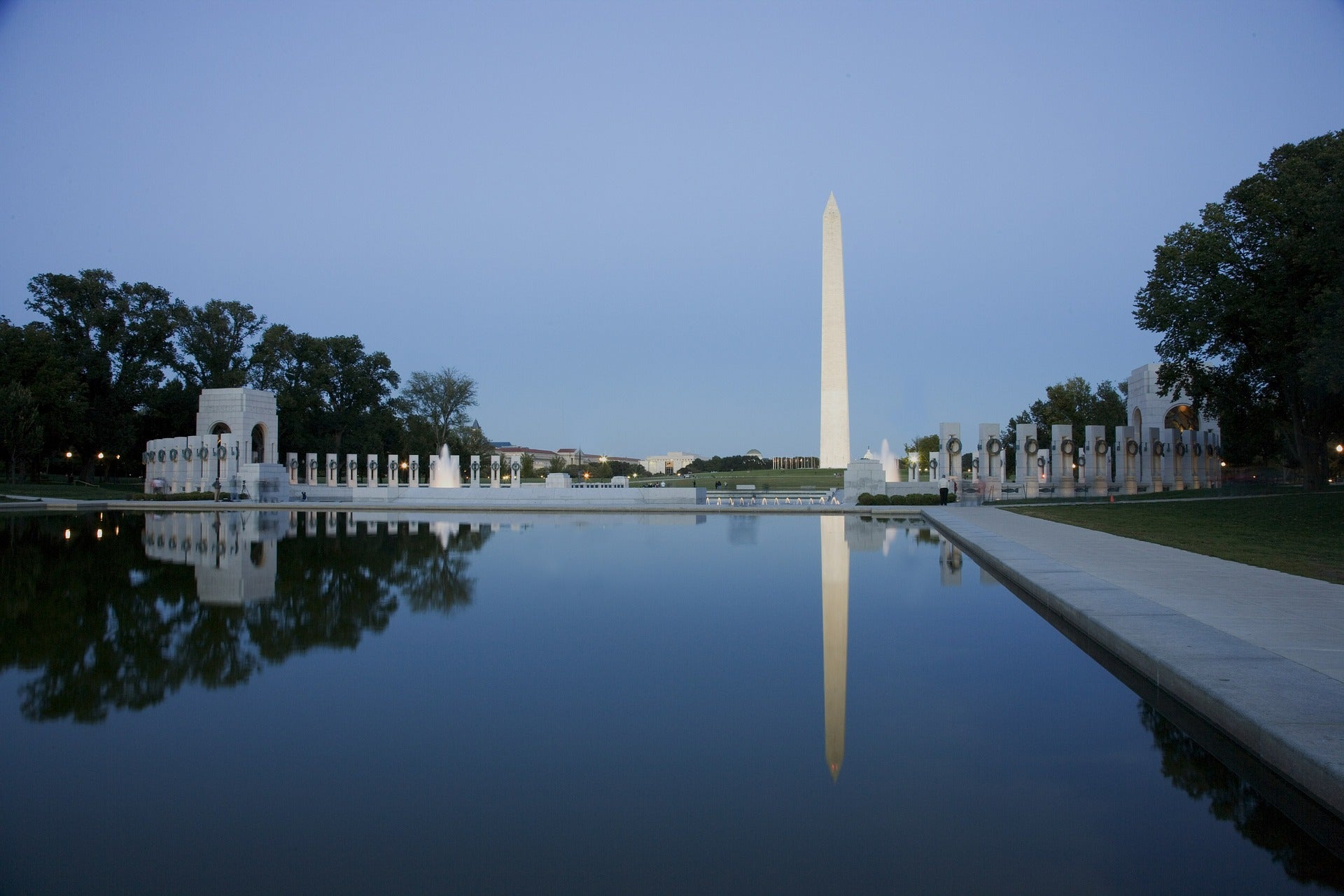 Check out the free fall concert series at the National Gallery of Art
Get swept off your feet by live music in the National Gallery of Art's in the West Garden Court during September, October, and November!
Take a free ghost tour with DC by Foot
Enjoy a creepy tour of Georgetown, Dupont Circle, and Embassy Row while learning about the mysteries secrets and ghosts that haunt our favorite city!
Watch planes take off at Gravelly Point
If you're a lover of picnics and aircrafts then this is the place for you! Located in Arlington County, Virginia, Gravelly Point offers a wide space of land for you and your friends to enjoy a nice lunch while taking in the views of planes in the sky.
Animal watch at the National Zoo
Lions, Tigers, and Bears, OH MY! The Smithsonian National Mall is full of amazing, exotic animals that you, your friends, and family would love to see.
Check out the latest decorations on Palmer Alley
Looking to improve your Instagram aesthetic? Then head on over to Palmer Alley in City Center. Throughout the year, Palmer Alley is decorated with different seasonal displays ranging from giant snowflakes to giant balloons.
Release your inner yogi
All over DC, different yoga classes are held free during the warmer months of the year! Need some good karma in your life? This is the place to be.
Enjoy the drum circle at Meridian Hill Park
Witness a 40-year tradition held every Sunday at Meridian Hill Park near U Street where people from all different backgrounds come together to dance and listen to music
Take a trip down Titanic Lane
Cue "My Heart Will Go On" by Celine Dion. If you've spent 3 hours of your life watching Titanic then the Titanic Memorial located in the Southwest Waterfront is calling your name. Trust me, the statue's pose will have you reminiscing on the iconic scene of Leonardo Dicaprio and Kate Winslet.
Enjoy free performances at the Kennedy Center
Every day at 6:00 pm, the Kennedy Center invites musicians, poets, orchestras, and more to perform free shows for audiences who all share a love and passion for the arts!