To the Class of 2023…
We are proud of you, excited to recognize all of your accomplishments and looking forward to celebrating you at a commencement celebration we hope you always remember.
Dear Class of 2023
This Commencement Weekend, we gather with our families, friends and loved ones to celebrate the class of 2023: your gifts, your talents, your fullest selves poised to make an impact far beyond the Hilltop.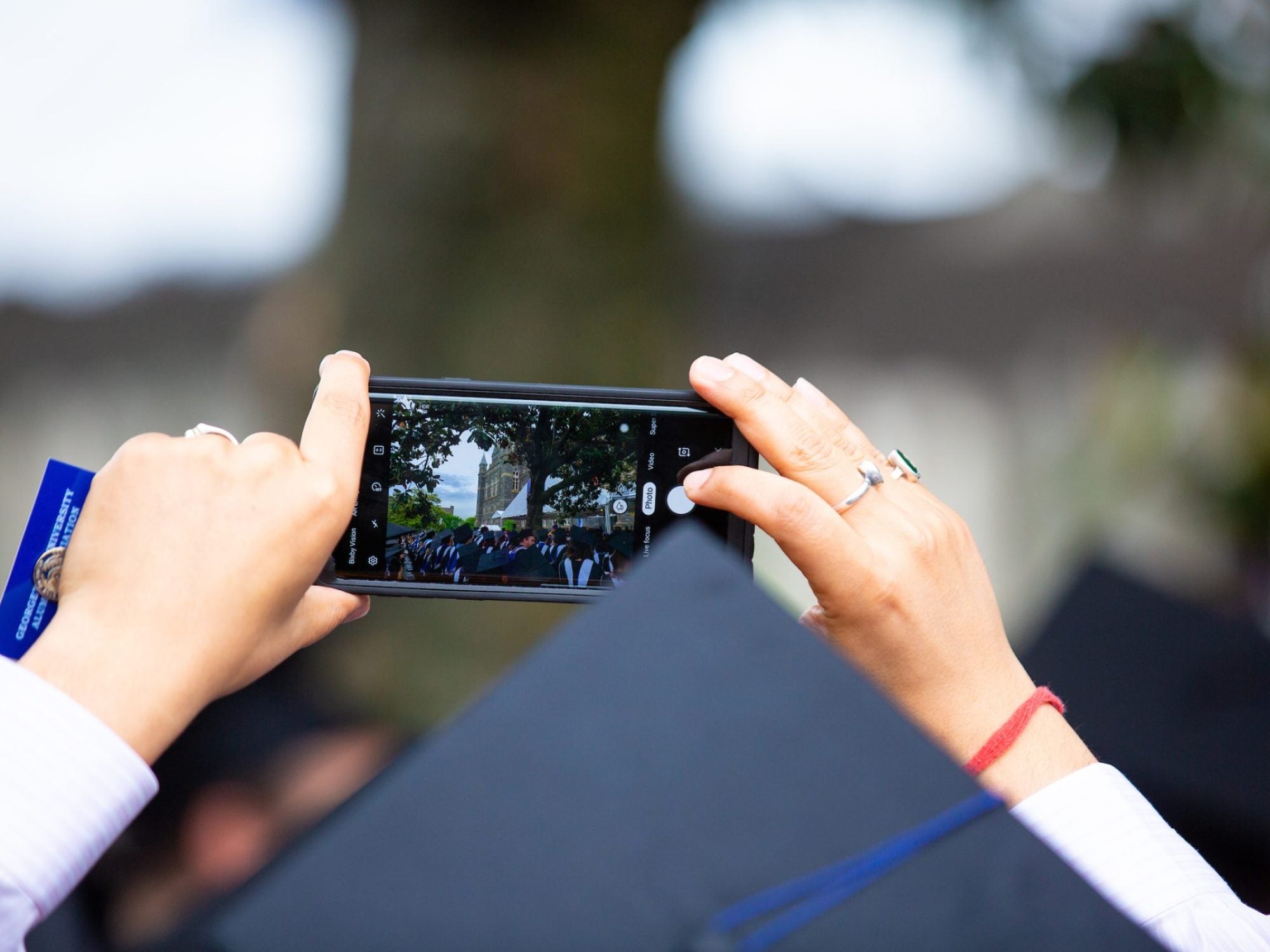 Watch the Full Ceremonies
Watch each Class of 2023 commencement ceremony live throughout the weekend.
We're So Proud of You!
Families and loved ones of graduates share memories, congratulatory messages and points of pride with the Class of 2023.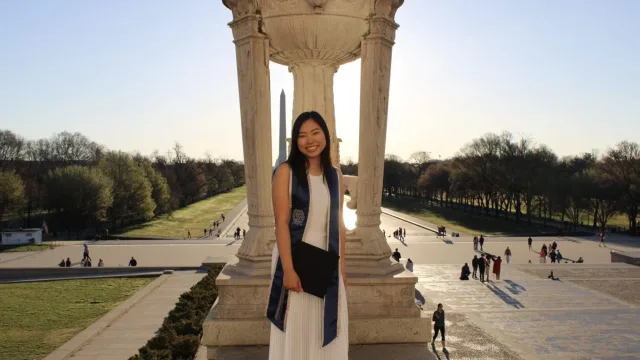 After spending her time on the Hilltop studying pressing social issues, Grace Hyemin Kim now looks ahead to supporting humanitarian causes and working in sustainable development.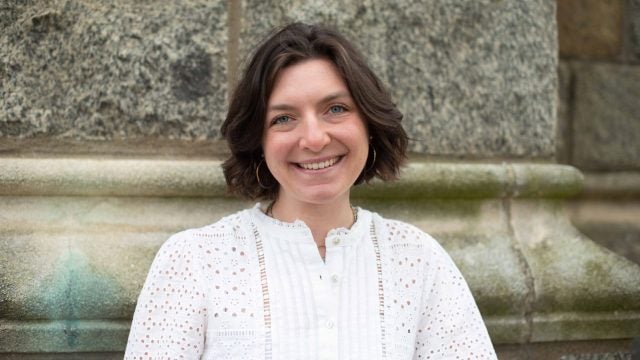 In her senior thesis, Grace Buono (C'23) dug into how tech companies have pitched the metaverse–and found surprising connections to past pitches for the American West and Space Race.