Intelligence and the Changing Security Environment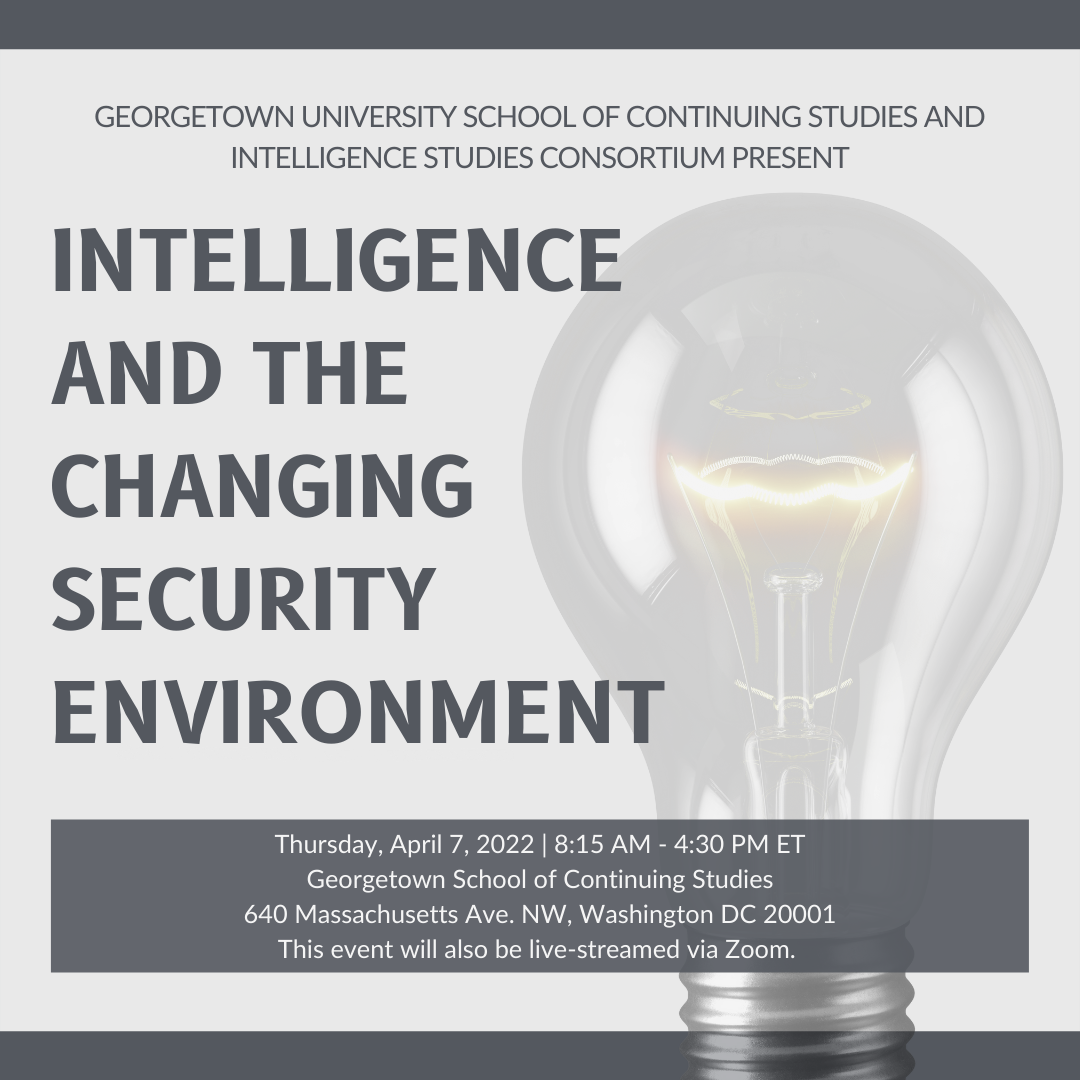 The Intelligence Studies Consortium (ISC) was established in 2018 by the National Intelligence University (NIU) to promote communications and cooperation between academic and government organizations. The ISC provides an organized forum for the member universities to work together exploring issues and engaging in solutions that improve national security. The Georgetown University Master's in Applied Intelligence program and other participating universities have a national security-focused academic curriculum and unique relationships with many government agencies; the ISC seeks to develop these relationships and provide an integrated forum to discuss critical intelligence issues. This symposium is an opportunity for students to present recent work at an academic conference in a panel format. Students will be selected for participation in the symposium based on their proposal, which will be judged by the ISC faculty representatives.
All attendees attending in-person must be fully vaccinated and compliant within the GU360 system. The event will also be live-streamed for those unable to attend in-person.
*Accommodation requests related to a disability should be made by March 28 to scsevents@georgetown.edu. A good faith effort will be made to fulfill requests made after March 28.*
If you have any questions, contact scsevents@georgetown.edu. Please RSVP for the event using this link.