Community, Student Events
GU Politics Fellows: Rory Cooper's Discussion Group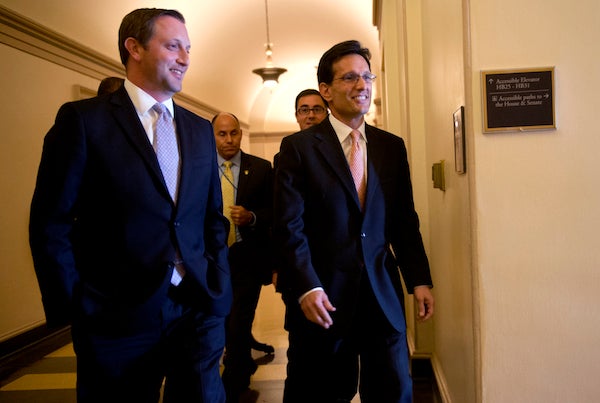 Rory Cooper is a veteran Republican political strategist who has seen Washington from every professional angle, including the White House, Congressional leadership, K Street, the media and campaigns. He was the communications director to former U.S. House Majority Leader Eric Cantor. As part of the original staff in the Office for Homeland Security at the White House, Rory played a central role in the creation of the Department of Homeland Security and the development of a national homeland security strategy in the aftermath of 9/11.
Weekly discussion groups are one of the cornerstones of the Fellows Program. Over the course of eight weeks, each Fellow will lead a weekly 90-minute discussion with students on a current political topic. No required readings. No papers. Just lively discussions open to the entire university community.
Time/Day: Wednesdays from 4:00 p.m.-5:30 p.m. (Eastern) in the GU Politics Living Room.
Discussion Topic: Everyone Has An Idea How to Reform Washington