A Conversation with Senator Elizabeth Warren on Leveling the Playing Field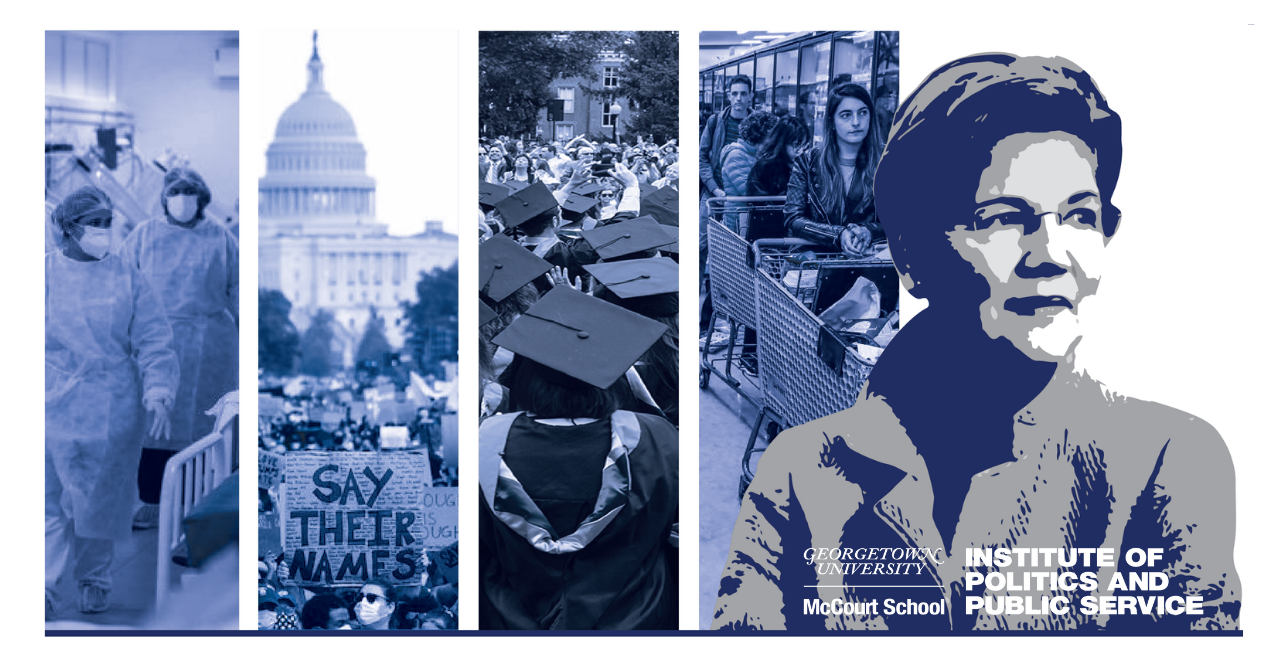 The Covid-19 pandemic reinforced pre-existing inequalities throughout the United States. Addressing the enduring legacies of the pandemic remains an issue of debate in halls of power – a skills gap from lost wages and schooling; a steep decline in entrepreneurial investment; long term health impacts accelerated by lack of access to healthcare; and greater financial vulnerabilities. The pandemic's unequal burden and impact raises a pressing question: What are the risks of an uneven economic recovery?
Where do we go from here to support people and families who feel left behind, especially as we emerge from the pandemic? How should policymakers, public servants, and civil society counter the long-term threat the pandemic poses to social mobility and economic opportunity? The Georgetown Institute of Politics and Public Service hosts U.S. Senator Elizabeth Warren (D-MA) in conversation with Rebecca Pearcey, GU Politics Fall Fellow, for a discussion on "Leveling the Playing Field."
This event will take place in-person on the Georgetown University campus and will be live-streamed.

The in-person event is only open to Georgetown University students, faculty, and staff.
This event is co-sponsored by the Georgetown University College Democrats and Georgetown Progressive Alliance.
———-
NOTE: This event will take place in-person on the Georgetown University campus. All attendees must either show a GUID or confirmation of their campus visitor registration (further information will be provided upon registration for campus visitors) and are required to wear a mask covering mouth and nose at all times.
As of October 25, 2021, we are requiring all visitors to Georgetown University-owned or operated buildings in the Washington, DC, region to be fully vaccinated against COVID-19, or to attest to having a medical or religious exemption from being vaccinated.
Visitors Complete Step #1 Now: https://gucovid.force.com/visitor/s/?event=VE979.
Your event or meeting host will be able to monitor your progress on Step #1 above, and they may contact you if they see if you have not yet completed this step ahead of your scheduled time on campus. While event hosts are not provided information about your COVID-19 vaccination or your religious or medical exemption from vaccination, they are notified of the outcome of any COVID-19 test required by the University in connection with a claimed exemption and whether you have reported having COVID-19 symptoms or being in close contact with anyone who has tested positive.