Celebrating Native American Culture and Heritage at Georgetown
Native American communities across the United States boast a rich and varied heritage. Through the study of Native American history and the celebration of Indigenous cultures across the country and around the globe, our Georgetown community encounters extraordinary examples of cultural and political resilience – and helps generate new solutions to reducing inequalities that still cause undue hardship today.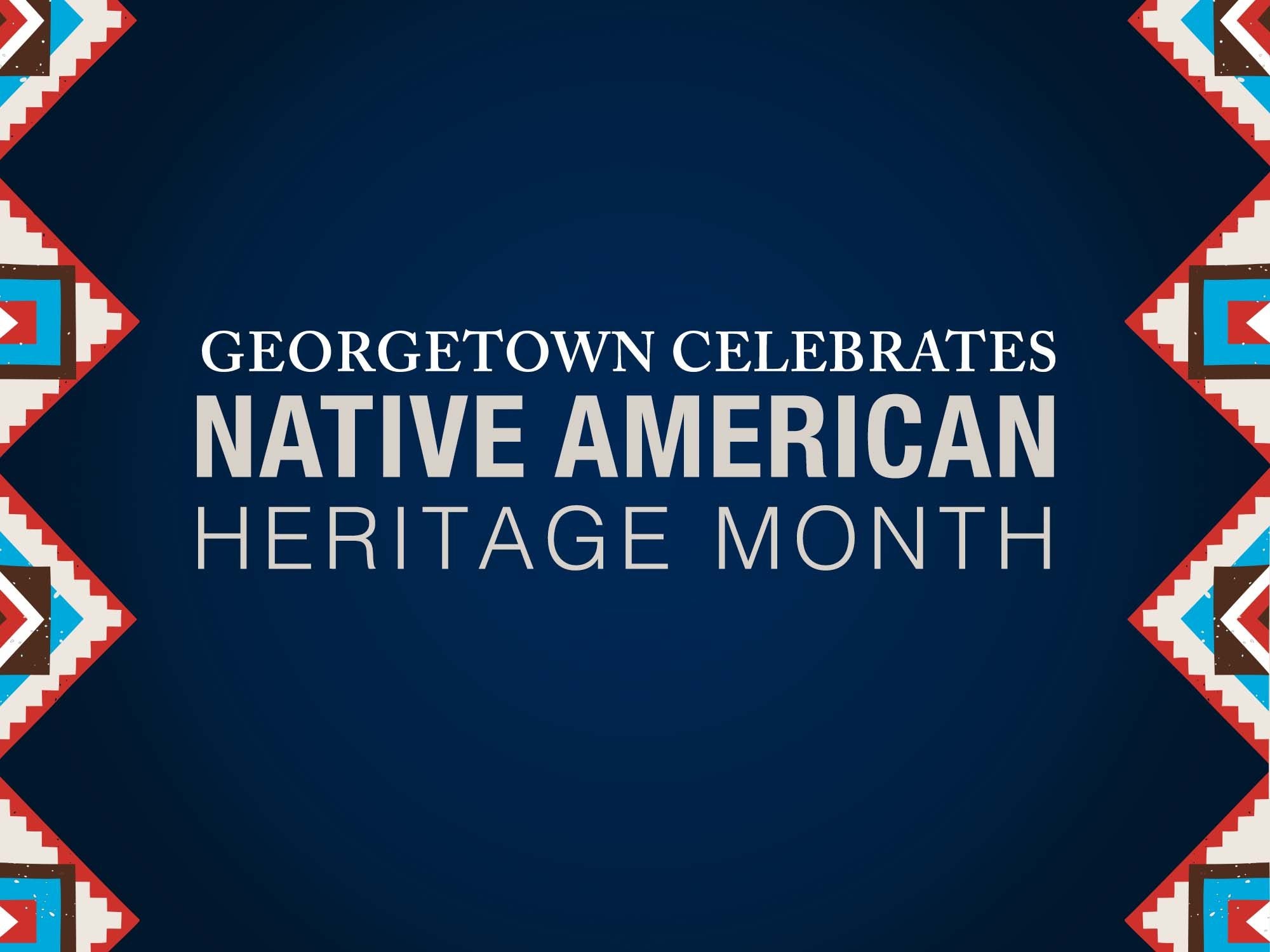 National Native American Heritage Month
During the month of November, Georgetown joins the nation in celebrating the contributions of our Native American and Alaska Native students, faculty and staff to our community and society, as well as acknowledging the teaching, scholarship, advocacy and cultural enrichment efforts of our university on Native American heritage.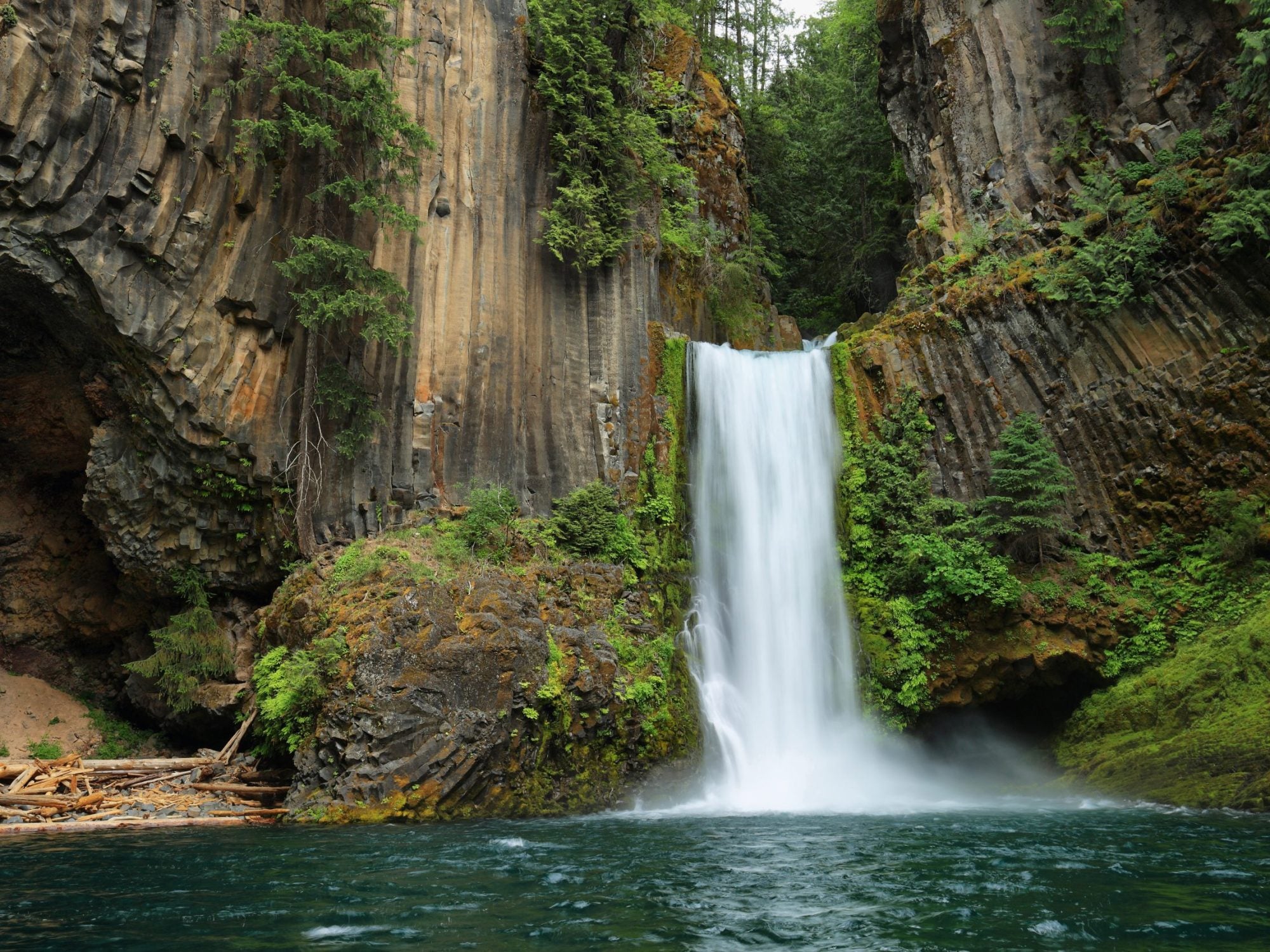 Indigenous Studies Working Group
The Indigenous Studies Working Group gathers colleagues and students interested in the field of Indigenous Studies to promote greater respect, awareness and collaboration with Indigenous peoples in our region, in the United States and across the world.
Native American History and Indigenous Studies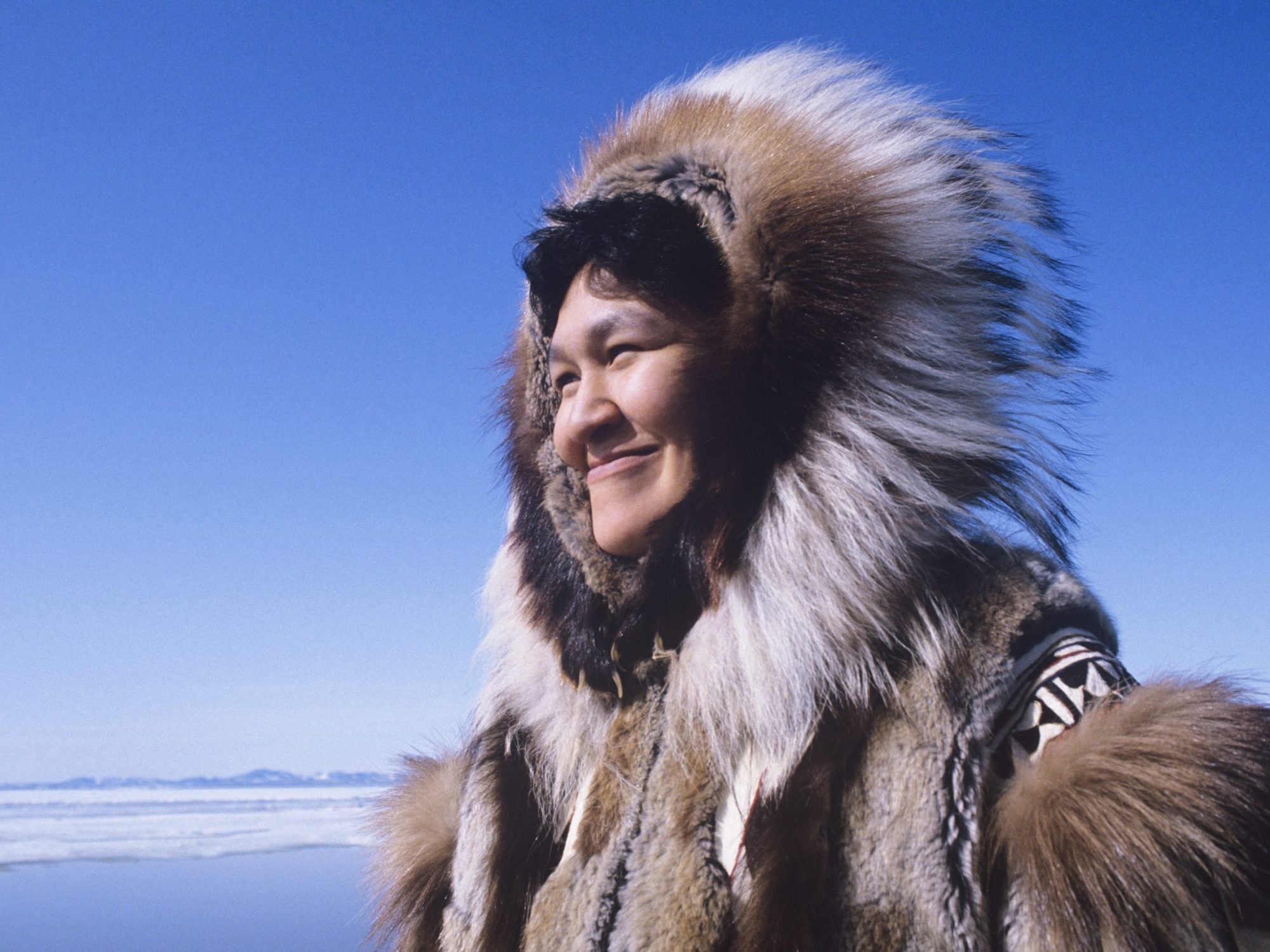 Indigenous Rights in Syllabi
The Georgetown Institute for Women, Peace & Security has developed compilations of well-cited work by scholars from underrepresented communities to make it easier to include diverse scholarship in syllabi, including scholarly writing and analyses on Indigenous rights.
A Testimonial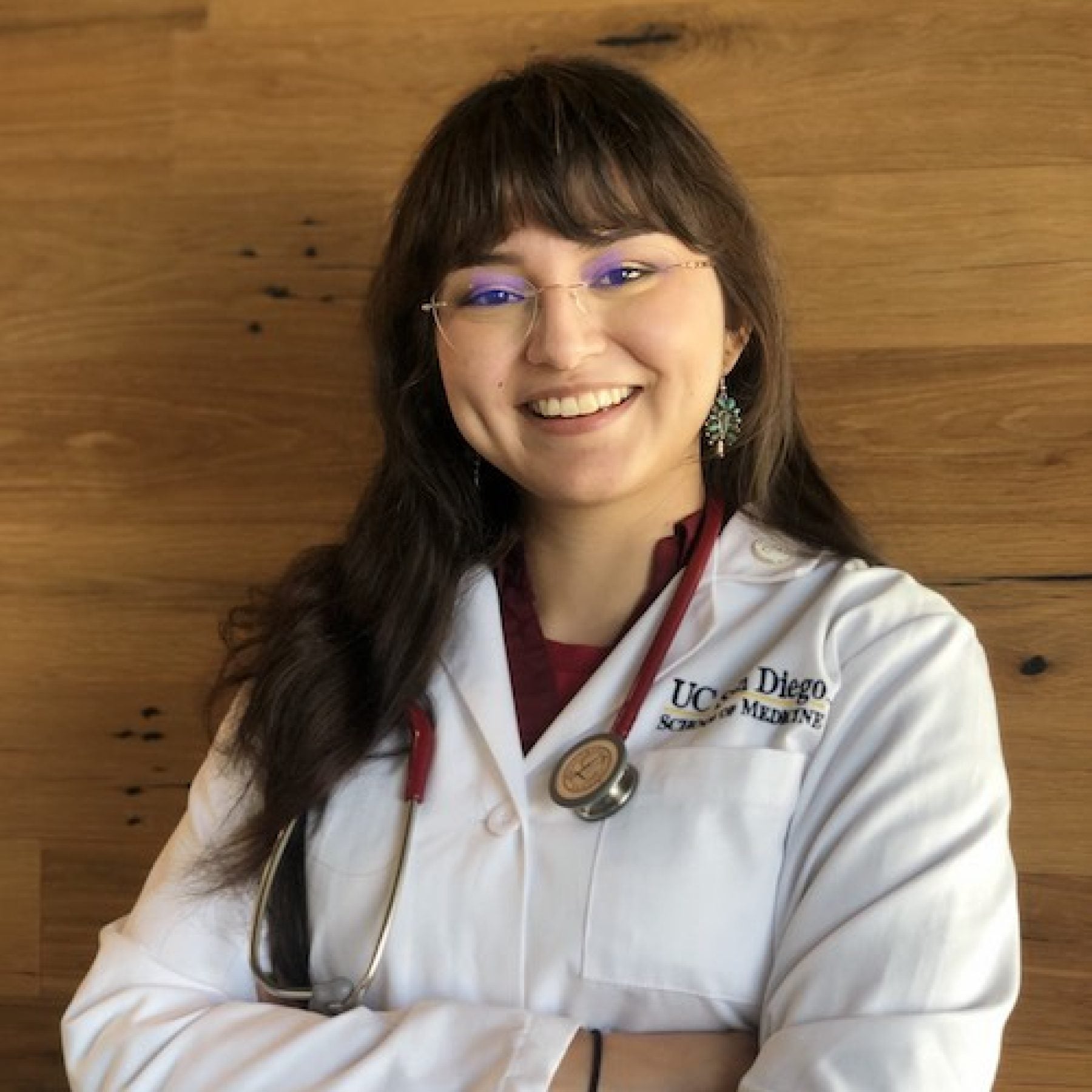 "I'm reminded of a community that supported me and had greatly influenced my decision to pursue medicine. My end goal is to medically serve Native people, so when things get stressful at school, I remind myself who I am doing this for."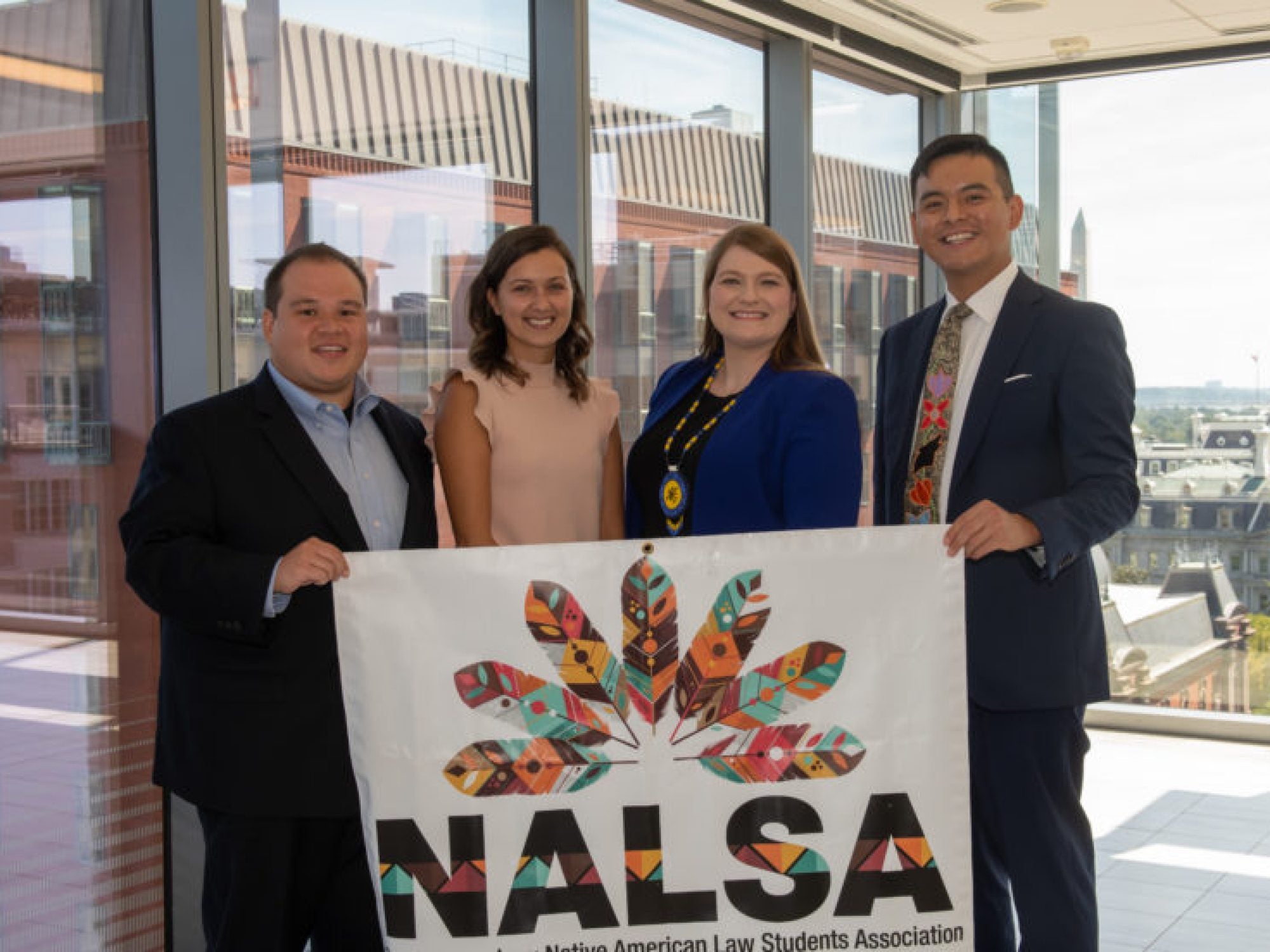 Expanding Tribal Sovereignty
Georgetown Law's Native American Law Students Association (NALSA) partnered with the law firm Holland & Knight to host an event series on efforts to expand tribal sovereignty in Congress.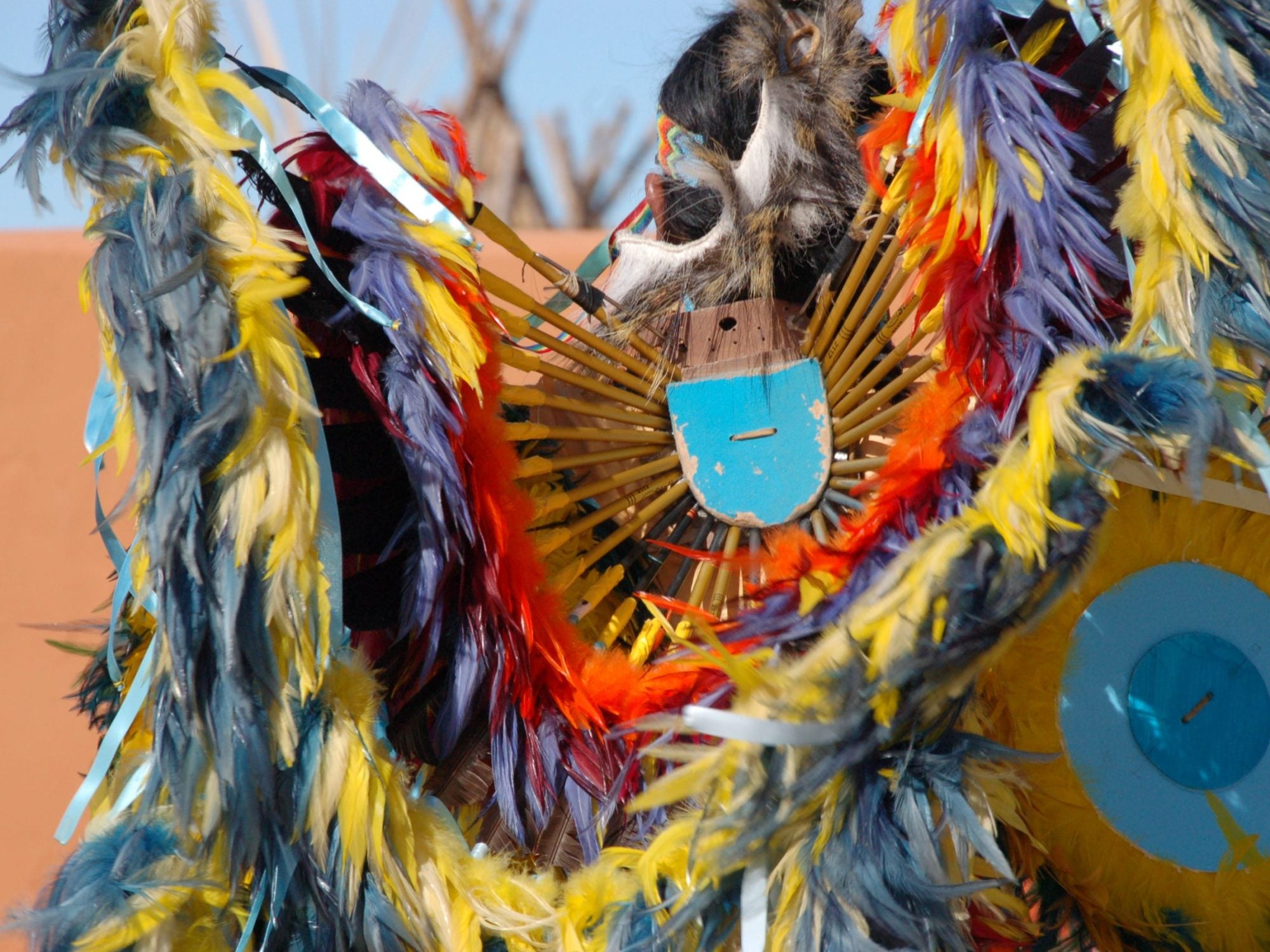 Sacred Rights and Religious Freedom
Religious freedom conversations often center around the priorities of white, Christian communities at the expense of other voices, including Indigenous perspectives on the sacred. How might Native experiences contribute to broader debates about the theory and practice of religious freedom in the United States?
From the Georgetown Journal of International Affairs