National Hispanic Heritage Month Events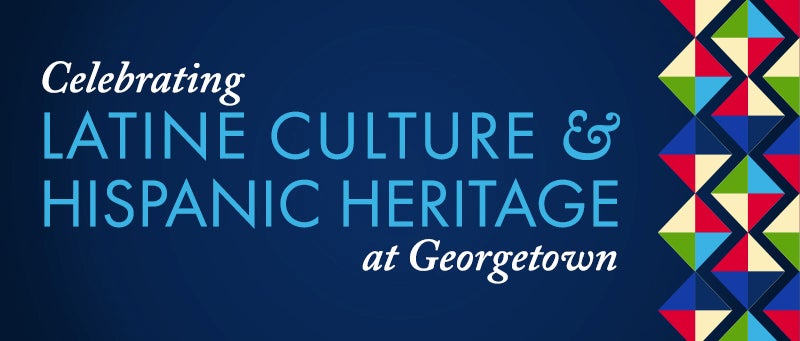 2022 Schedule of Events
Diabetes and Its effect on Latino health
The Latino Medical Student Association (LMSA) and Office of Diversity, Equity & Inclusion September 14, 7-8 p.m. Zoom RSVP
September 15, 4-5:30 p.m. McGhee Library, Bunn Intercultural Center RSVP
Latine Heritage Month Kickoff Sponsored by the Latine Leadership Forum and CSE
September 15, 6:30 p.m. Copley Lawn
Latino Heritage Festival at American History Museum
The Latino Medical Student Association (LMSA) and Office of Diversity, Equity & Inclusion September 17, 12 p.m. RSVP
September 20, 9 a.m.-6:30 p.m. Hybrid Event
DC Greens Service Day
The Latino Medical Student Association (LMSA) and Office of Diversity, Equity & Inclusion September 24, 1-4 p.m. RSVP
Health Fair
The Latino Medical Student Association (LMSA) and Office of Diversity, Equity & Inclusion October 15, 1-6 p.m. RSVP
Hispanic Health Folk Remedies
The Latino Medical Student Association (LMSA) and Office of Diversity, Equity & Inclusion October 17, 7-8 p.m. Zoom RSVP
Latin Dance Night
The Latino Medical Student Association (LMSA) and Office of Diversity, Equity & Inclusion October 21, 7 p.m. RSVP
Celebrate in Washington, DC
Discover new articles and podcasts on NPR's website
September 18, 3 p.m. Politics and Prose Chevy Chase
September 30, 9 p.m. PBS (streaming)
October 13, 4:30-5:30 p.m. Mt. Pleasant Neighborhood Library
---
Is there a National Hispanic Heritage Month-related event that you would like to share with the community? Please email GUevents@georgetown.edu.
From September 15 through October 15, the United States recognizes National Hispanic Heritage Month, honoring the vibrant histories, languages, traditions and values that transcend borders and unite Latine people across the Americas and Caribbean islands.
The movement to celebrate the contributions of the Latin American community in the United States was introduced in 1968 and has since transformed into a nationally recognized, month-long commemoration of Latine culture. This month is an opportunity to celebrate our students, faculty and staff, as well as teaching, research and scholarship connected to the shared and distinctive parts of Latine and Hispanic cultures, histories and heritage. We invite you to explore our landing page celebrating Latine Culture and Hispanic Heritage at Georgetown.
Many student organizations have come together as the Latine Leadership Forum (LLF). The LLF and the Center for Student Engagement invite the community to join for a Latine Heritage Month Kickoff event this evening at 6:30 p.m. on Copley Lawn, with snacks provided.
In addition to the numerous contributions of our faculty to Latine-connected scholarship, Georgetown is home to a number of related programs, including the Center for Latin American Studies.
We invite you to check back regularly for new stories and event information, and hope that you will consider joining in the celebration of National Hispanic Heritage Month at Georgetown.