Title:

Professor Gives Historic Pamphlets, Magazines to African American Museum
Date Published:
November 1, 2016
The Smithsonian's new National Museum of African American History and Culture features items gifted by Georgetown history professor Maurice Jackson as well as a couple of university-related artifacts.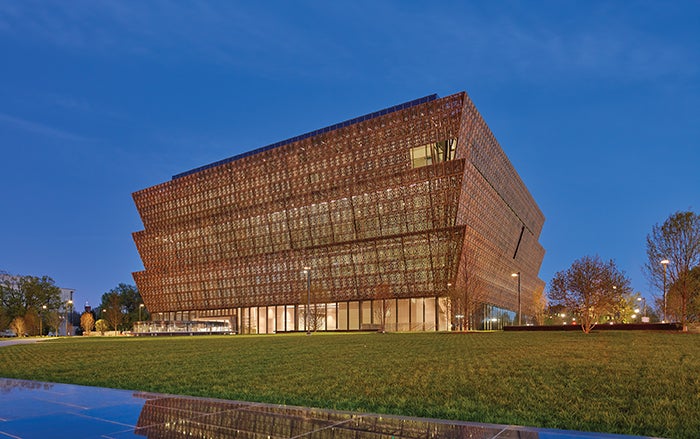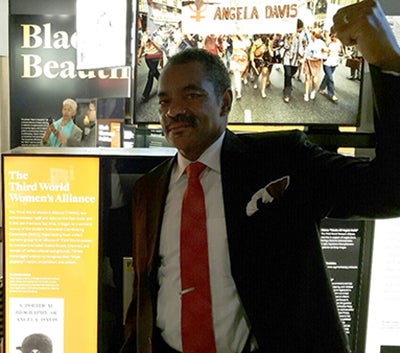 Georgetown history professor Maurice Jackson poses with his fist in the air in front of a display featuring a "Free Angela" pamphlet that his family donated to the National Museum of African American History and Culture.
Nov. 1, 2016 – Georgetown history professor Maurice Jackson donated hundreds of magazines and pamphlets to the National Museum of African American History and Culture, some of which speak to the nation's civil rights movement, lynching and the black power movement dating back to nearly 100 years ago.
A couple of university-related artifacts are also nestled among the more than 3,000 items on display as the Smithsonian Institution's new museum opened this fall.
"I knew the museum was collecting items for various exhibits, and they knew I had a collection of pamphlets that I had been gathering since I was probably about 17 or 18 years old," Jackson recalls. "I had long wanted to donate these items to a repository that would make good use of the artifacts, and they were just delighted to have them."
Jackson's gifts are among the more than 34,000 artifacts in the museum's stored collections. Eventually Jackson's historical pamphlets will be digitized and made available to the public.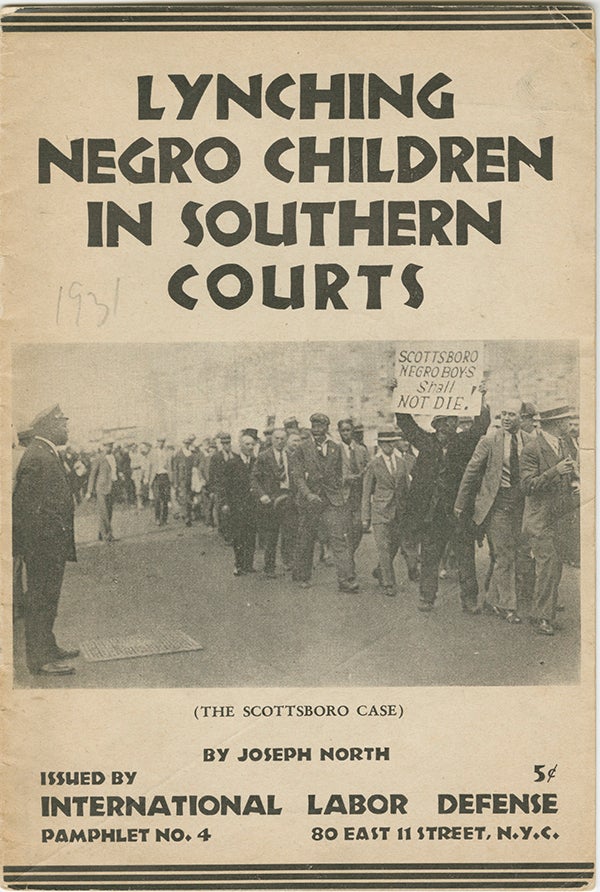 Freedomways Journal
One of the pamphlets, created in the 1930s, was designed to defend nine black teenagers who were falsely convicted of assault and raping two white women in Scottsboro, Alabama.
The full set of historic Freedomways journals, published from 1961 to 1985 and considered the primary journal of 20th-century black arts and intellectual movement in the United States, is also among the artifacts Jackson donated.
The journal set holds a special place in the Georgetown professor's heart because it was started by activist and scholar W.E.B. DuBois, activist and entertainer Paul Robeson and Esther Cooper Jackson, Jackson's godmother. Cooper Jackson served as a founding editor of Freedomways.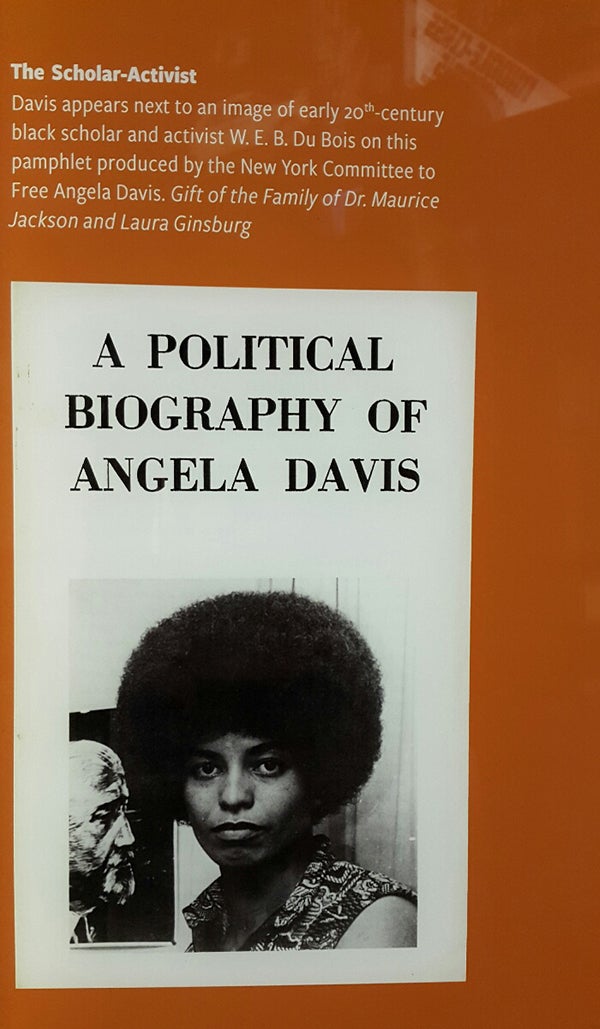 Impactful Artifacts
A "Free Angela Davis" pamphlet donated by Jackson also made the cut as one of the grand opening display items in the "A Changing America: 1968 and Beyond" section. Davis was jailed for murderbut acquitted of the crime in 1972.
Todayshe is a renowned scholar and activist for gender and racial equity and prison reform.
"These artifacts illustrate the impact of African Americans on life in the United States," Jackson says, "and there's no better place for them than a museum that highlights the contributions of African Americans in this country."
Jackson says the new museum is a testament to the hard work by many individuals to bring it into existence.
"This museum was over a century in the making," Jackson explains. "Black Civil War veterans wanted to create a museum to celebrate African American achievements so they collected funds to do so."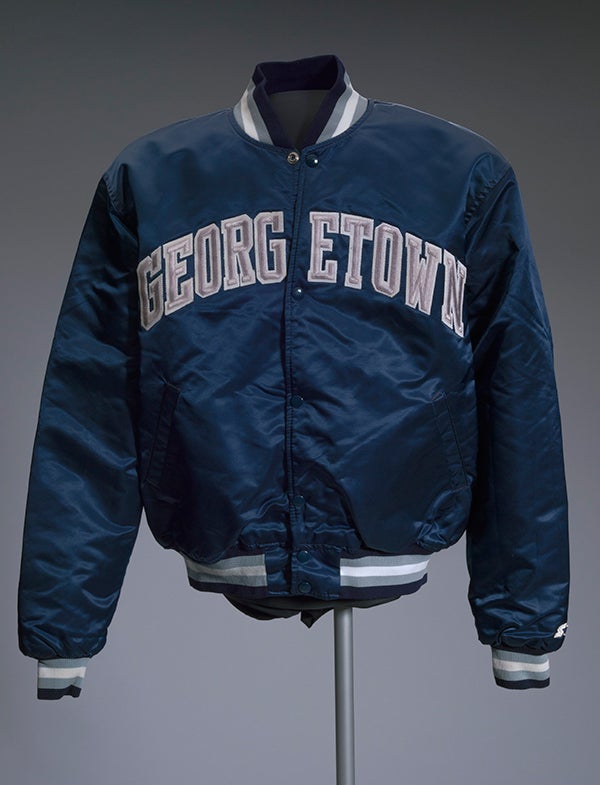 University contributions
Traces of Georgetown can also be found in the new museum. A walk through the sports gallery on the third floor reveals a photo of then-Head Coach John Thompson Jr. and Hoya great Patrick Ewing with President Ronald Reagan after the basketball team's 1984 national championship win. A Georgetown starter jacket also is on display, signifying the great successes of the university's men's basketball team during the 1980s and 1990s.
Also among the museum's collected photos is one of singer and actress Pearl Bailey taking a photo for her Georgetown student ID card. The Tony Award-winning entertainer decided to enroll at Georgetown and graduated with a bachelor's degree in theology in 1985 at the age of 67.