'Much to Contribute'
Melanne Verveer, executive director of GIWPS at the School of Foreign Service (SFS) and former U.S. ambassador for global women's issues, said gender diversity in the foreign service is key.
"Research shows that diversity is an advantage and gender diversity is an important part of that," Verveer said. "For a long time, women didn't really have a place in the foreign service or diplomatic life. Today, there are more and more women involved, and that increase mirrors the populations of the countries in which they serve."
Sisterhood Energy
"One of the great legacies of the School of Foreign Service is the network of alumnae who are diplomats," said SFS Dean Joel Hellman.
Many of the ambassadors and diplomatic leaders reflected on their foreign service experience and the women who paved the way for them.
Syptak-Ramnath, for example, said mentorship and support go a long way in increasing gender diversity within the diplomatic corps.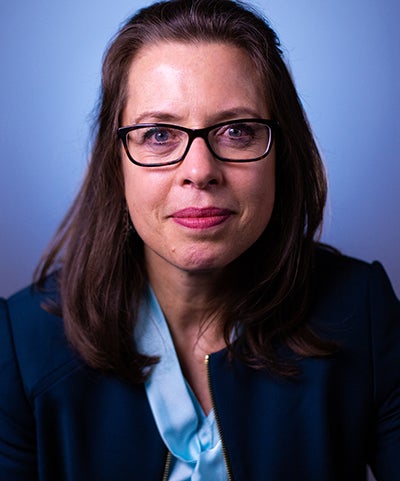 "When we help and mentor others … it helps us to become stronger and better leaders, but it also increases our network of people who can help us do a great job and help represent the United States effectively," she said.
Other alumnae at the gathering, included:
Michele Thoren Bond (G'77), former U.S. ambassador to Lesotho
Natalie Brown (SFS'89), chief of Mission to U.S. Embassy in Eritrea
Piper Campbell (SFS'88), chargé d'affaires to U.S. Mission to the Association of Southeast Asian Nations and former U.S. ambassador to Mongolia
Tatiana C. Gfoeller-Volkoff (SFS'83, G'83), former U.S. ambassador to Kyrgyzstan
Kelly Keiderling (SFS'88), U.S.ambassador to Uruguay
Lisa Kubiske (G'79), former U.S. ambassador to Honduras
Deborah McCarthy (G'79), former U.S. ambassador to Lithuania
Virginia Palmer (SFS'83), U.S. ambassador to Malawi
Alaina Teplitz (SFS'91), U.S. ambassador to Sri Lanka and the Maldives
Uzra Zeya (SFS'89), former charge d'affaires and deputy chief of mission in France
Faculty Reflections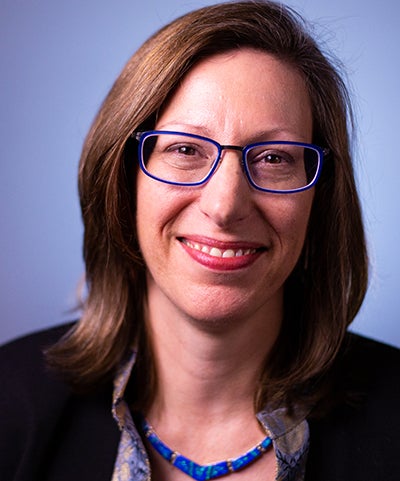 Steven Radelet, the Donald F. McHenry Chair in Global Human Development at Georgetown, called on female and male leaders alike to focus on challenges faced by women around the world.
"Women are uniquely impacted by poverty because they have the fewest opportunities of anyone in the world," he said. "Wherever they are, they are systematically left out of opportunities to go to school, systematically left out of opportunities to get jobs, systematically excluded from healthcare, from everything."
Radelet, also director of the global human development program in SFS, explored the importance of women's global work during a faculty panel discussion sponsored by GIWPS that included:
Barbara Bodine, former U.S. ambassador to Yemen and director of the Institute for the Study of Diplomacy at Georgetown
Lise Howard, associate professor of government and founding director of Georgetown's Master of Arts in Conflict Resolution Program
Kyleanne Hunter (SFS'01), adjunct professor of security studies and U.S. Marine Corps veteran
Carla Koppell, Distinguished Fellow at GIWPS and former vice president at U.S. Institute for Peace.