Title:

Professors to Lead Associations Promoting Global Human Development
Date Published:
September 9, 2013
Georgetown economics professor Martin Ravallion and philosophy professor Henry Richardson each will head two of the leading associations focusing on global human development.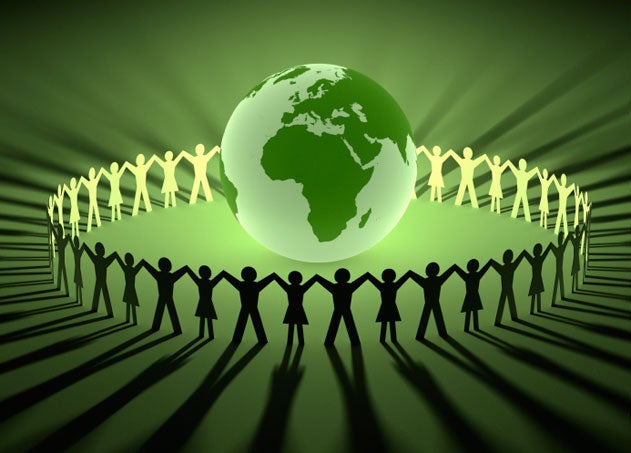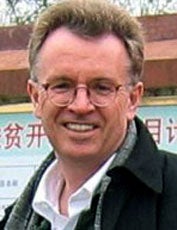 Martin Ravallion
Two leading academic associations focused on poverty and global human development recently elected two Georgetown professors to lead their organizations as president.
Members of the Society for the Study of Economic Inequality, also known as ECINEQ, elected Georgetown economist Martin Ravallion during its July meeting in Bari, Italy. Georgetown philosophy professor Henry Richardson was elected in May to lead the Human Development and Capability Association (HDCA).
"We are proud of Martin and Henry – for these deserving honors, and for the way that their work embodies the values of our university," says Georgetown President John J. DeGioia. "A commitment to the eradication of poverty and the promotion of human development resonates deeply with our Catholic and Jesuit tradition here at Georgetown."
Richardson and Ravallion also are involved with Georgetown's Global Human Development Initiative, established to address a broad range of topics and geographic areas with the idea that all people deserve the opportunity to live long, healthy lives and the freedom to realize their capabilities.
"The work of faculty such as Henry and Martin helps to ensure that our university contributes to the betterment of people around the world, especially the most vulnerable and disadvantaged members of the global community," DeGioia says.
Inequality Issues
Ravallion, the Edmond D. Villani Chaired Professor of Economics, will serve as president-elect of ECINEQ for two years before officially taking office.
The former director of the World Bank's research department has long focused anti- poverty policies. He also has advised governments and international agencies on poverty, and written extensively on this and other economic subjects, including three books and 200 scholarly papers.
"I'd like to bring inequality back into the central discourse of economics," says Ravallion, a founding ECINEQ council member. "Inequality has been an issue of economics for as long as there has been economics, but a lot of the attention has gone toward efficiency and economic growth, and we've paid little attention to distribution issues."
The professor says that's changing because many countries, including the United States, are beginning to see large increases in inequality in the areas of income, health and nutrition and education disparities.
Broad View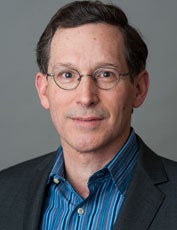 Henry Richardson
While ECINEQ and HDCA both focus on global human development issues, ECINEQ is a society of economists. HDCA's membership includes scholars in law, philosophy, policy, economics and more.
Richardson will officially fill his HDCA office in September 2014.
Among his predecessors are Amartya Sen, who was awarded the Nobel Memorial Prize in Economic Sciences in 1998, Martha Nussbaum, a law and ethics scholar who co-founded HDCA, and current president Tony Atkinson, who was knighted in 2000 for his work in development economics.
Daunting Honor
"It is a daunting honor to be asked to stand in the shoes of my predecessors as president," says Richardson, who served as the association's editor-at-large from 2007 to 2010. "They and others have established the HDCA as a the leading international scholarly association.Now I have the opportunity to take the association to the next level."
Richardson, also a senior research scholar in the Kennedy Institute of Ethics at Georgetown, focuses on moral and political philosophy with an emphasis on practical reasoning.He has written four books and numerous articles on topics ranging from moral reasoning to medical research ethics as it relates to developing countries.
Natural Commitment
Georgetown offers a Master of Arts in Global Human Development through the School of Foreign Service and a Master of International Development Policy through the Georgetown Public Policy Institute, as well as other academic programs that expose undergraduate and graduate students to the topic.
"Few universities are more committed to the idea of global human development than Georgetown," Richardson says. "This focus is a natural for Georgetown because it brings together the university's Catholic and Jesuit commitment to doing good for others and its international focus."
Ravallion will teach a universitywide course on poverty for second- and third-year students next semester.
"I think Georgetown could become a major center globally for the study of poverty and human development," he says. "That was part of the attraction to Georgetown. It has that interest in poverty and inequality in the world. It's a global issue, not just an American issue."