Finals are quickly approaching, and that means it's time to buckle down and finish up your work for the school year (yay!). But that doesn't mean you can't still have some fun. Here's some advice on how to prepare for your finals… and fit in some fun while doing it!
1. Plan Ahead!
Number one piece of advice for killing your finals? Have a plan! Map out (on paper in your mind!) when each final is, so you know what classes take precedence and in what order you should start preparing. Rather than studying for 3 different classes at once, try to prepare for your most immediate finals first, and then cherish that big sigh of relief as you cross each final off of your "to-do" list!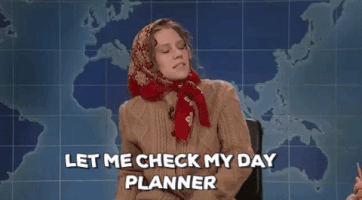 Credit: giphy,com
2. Find a Good Spot
During my freshman year, I camped out at Lau for most of finals week. Junior year, I preferred the Healey Family Student Center for my finals preparation. This year, I'm still deciding where I'll be. But if there's a spot you know you work best in — whether in Regents, HFSC, Lau, or even your desk at home–stake out a good spot! It's especially important to be comfortable, so you can focus on your schoolwork rather than your surroundings.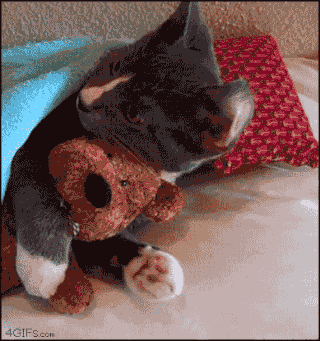 Get comfy!!! Credit: giphy.com
3. Treat Yourself
Time to use up those Flex dollars! If you haven't done so yet, treat yourself with whatever Flex money you have on your GoCard. If you've already used up that money, treat yourself anyways. You've earned that extra large latte, Wisey's sandwich, or trip to Hilltoss. You need sustenance to do well on finals – so treating yourself is necessary to keep killing it!
4. Last Farmer's Market
Speaking of treating yourself, get out to the last Farmer's Market of the school year! It's your final chance to get those crepes, pizzas, and Swizzler hot dogs, until next fall – and it will give you the perfect excuse for a study break. Venture out of your cube in Lau and enjoy your farmer's market treat in the warm sun on Copley Lawn!
5. Go to Office Hours
It's your final chance to get to office hours – and now, it could be more important than ever! Chatting with your professor will help you clear up any lingering questions you might have, and it's the perfect opportunity to say thank you for all that they've done this year!
6. See Your Friends
Everyone will be heading different ways for the summer (or after graduation!) so make sure to fit in some time to see your friends. This is the perfect opportunity to decompress a bit from all that school work, and it will definitely be a highlight on a crazy day! Grab a bite, head to Yates, or take a walk and enjoy the weather. They say laughter is the best medicine, so don't forget to have some fun during finals.