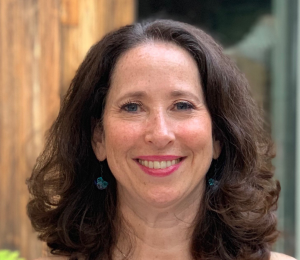 Pamela A. Saunders, Director of the Aging & Health Master's Program at Georgetown University, shares five tips to celebrate with aging relatives and friends this holiday season, in the midst of the COVID-19 Pandemic.
"We are seeing elevated health risks this holiday season for older adults due to the COVID-19 pandemic," said Pamela A. Saunders, PhD, associate professor of neurology at Georgetown's School of Medicine. "Holidays are often a time when people experience increased loneliness and social isolation. It will be especially difficult this year. We have to focus on cura personalis, or care of the whole person, including physical and emotional health, when caring for older adults. This holiday season more than ever we need to find ways to come together."
Here are five tips, from Georgetown's Aging & Health Program, on celebrating with older adults this holiday season:
Don't underestimate seniors and technology. While older adults may have more trouble initially using technology such as Zoom, FaceTime, or Skype, it is important that family and friends work together to assist with this learning. The return on investment of teaching an older adult how to use video conferencing and calling is very high, as they can feel a part of the celebrations without endangering their health.

Ask older adults about holidays past. Interviewing your relatives about their favorite memories of past holiday celebrations can bring back positive memories, and are a way to bond through the act of storytelling.

Find new ways to celebrate old traditions. One of the things enjoyed most by many people during the holidays is celebrating with yearly traditions such as putting up the holiday tree, lighting the menorah, or opening an advent calendar. If you normally light Chanukah candles in person, try over video chat. If you would typically come together to open an advent calendar, make sure to share with your family and friends what you receive each day, or even share the same type of advent calendar with them so you can open the same day's gift together.

Share homemade objects. While much can be done over video, or phone, many people find comfort in physical objects. Try to send a homemade ornament or handwritten card or letter to a relative who may be comforted in that gesture.

Bring kids into the experience.

Children can bring a lot of joy to the holiday season for older adults. Have your kids make a video and send it to friends and relatives whom they can't see in person, or find a time to do a short holiday videochat where kids can do a skit, or share a craft project.
For additional information, and an infographic, visit aging.georgetown.edu
Current CDC guidance for celebrating the holidays season can be found at CDC.gov
###