Title:

Georgetown Celebrates MLK, Focuses on Remembrance and Breaking Silence
Date Published:
January 13, 2017
Georgetown honors the legacy of Rev. Martin Luther King Jr. with a semester of musical, academic, spiritual and service events that includes a concert and presentation of the John Thompson Jr. Legacy of a Dream Award. Watch the webcast.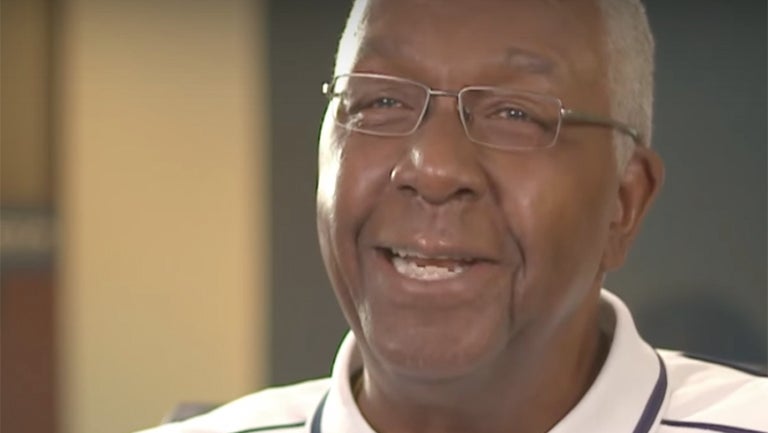 – Georgetown is honoring the legacy of Rev. Martin Luther King Jr. with a semester of musical, academic, spiritual and service events that includes a concert and presentation of the John Thompson Jr. Legacy of a Dream Award on Jan. 16.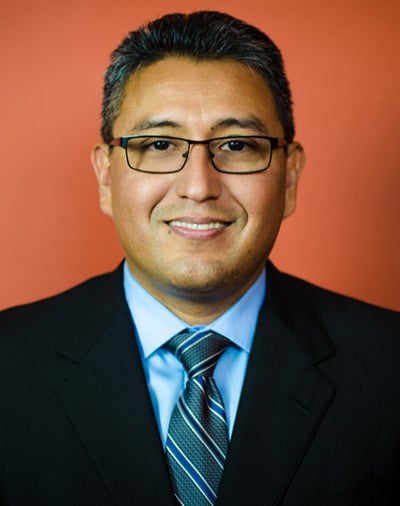 Abel Núñez, executive director of the
Abel Núñez, executive director of the Central American Resource Center (CARECEN), will be recognized as this year's Legacy of a Dream Award, presented to an emerging leader in Washington, D.C., during the MLK Day event.
"We have worked with partners across the university to develop a diverse set of events and programs so that every person can find a moment or space to reflect on Dr. King's life and one of his most significant speeches on breaking the silence," says Andria Wisler, executive director of the Center for Social Justice Research, Teaching and Service (CSJ).
Wisler and Patricia Grant, interim associate dean for undergraduate programs in the McDonough School of Business, have returned as co-chairs of the university's planning committee for the Martin Luther King Jr. Initiative this year.
Honoring Lives
The Jan. 16 Let Freedom Ring! concert at the Kennedy Center for the Performing Arts will feature Grammy Award-winning singer Gladys Knight.
Georgetown and the Kennedy Center partner annually for the event, which also showcases the Let Freedom Ring! Choir comprising members from the university and the greater Washington, D.C. communities.
As in previous years, choir members have joined together under the leadership of Rev. Nolan Williams Jr. to accompany Knight and for performances with the university's Black Theatre Ensemble and spoken word group Corpus Collective.
"In this year's selections, we wanted to emphasize the importance of honoring those whose lives that have not been fully valued and those whose voices have been silenced and those whose stories haven't been told," says Williams, CEO of NEWorks Productions.
Choosing to Remember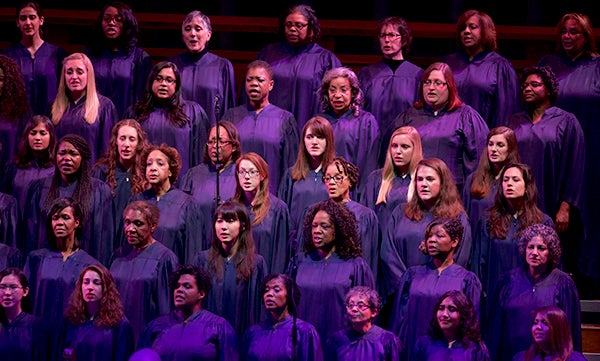 Williams wrote the song "We Choose to Remember" after being inspired by the university's ongoing effort to more fully recognize its historical involvementin the American slave trade. The song is offered in remembrance of the descendants of the enslaved men, women and children who worked on Jesuit plantations in southern Maryland and who were sold in 1838.
This past September, Georgetown President John J. DeGioia announced next steps in the university's plan to acknowledge and respond to its ties to the institution of slavery by sharing a report and recommendations of its Working Group on Slavery, Memory, and Reconciliation.
"The song is a celebration of a community's intentional decision to draw memory," Williams explains. "It's important when a community decides, 'No. We are not going to allow stories to be hidden or forgotten.' "
The musical artist and scholar says the songserves as a direct tribute to not only the descendants of those sold in 1838, but to people of all walks of life "whose lives need to be valued and whose voices need to be heard."
Sending a Profound Message
Williams, chief music editor of the bestsellingAfrican American Heritage Hymnal, has been commissioned each year since 2003 to compose new works or arrangements for the Kennedy Center celebration.
He describes this year's second commissioned piece, "Selflessness," as a song that questions what is most important in life.
"Is it gaining wealth, claiming fame, focusing on yourself or valuing community?" Williams asks. "At this time in our country's history these messages are profoundly salient
The concert on Martin Luther King Jr. Day will be webcast live.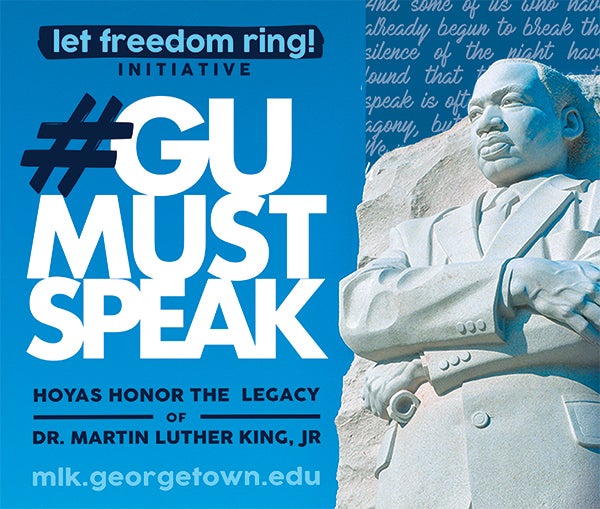 Breaking the Silence
The university's MLK planning committee has created additional programming maintaining the theme of speaking.
The #GUMustSpeak campaign was inspired by King's April 4, 1967 speech, "Beyond Vietnam: A Time to Break Silence" which reflected his stance against the Vietnam War, the policies that created the war and economic inequality.
"Given the themes in the speech about demilitarization and attempts to minimize and eradicate poverty and inequality, we knew these were things we wanted to have a dialogue around," says Grant. "We're exploring what requires our students, staff and faculty to break the silence, to go on record, to take a stand on behalf of the voiceless or those who aren't able to advocate for themselves."
The Center for New Designs in Learning and Scholarship (CNDLS) and CSJ offered a Jan. 10 teach-in featuring African American history scholar Ibram X. Kendi.
Kendi, who received the 2016 National Book Award for his nonfiction work, Stamped from the Beginning: The Definitive History of Racist Ideas in America, talked to about 75 faculty and staff members about the topics referenced in King's speech, which was delivered 50 years ago and one year before his assassination.
"As our teach-in speaker, Dr. Kendi, remarked how 1967 was Dr. King's year – the year that he flourished and understood himself as a fighter and a change agent," Wisler says. "Dr. Kendi also remarked that this speech is rarely read and rarely the focus for MLK Day activities. He congratulated us for choosing this speech, given the resonance of its message today."
Creation ofa Humane World
The MLK semester of events also features an honorary degree ceremony for Lonnie Bunch, founding director of the National Museum of African American History and Culture; social justice symposia and workshops and discussions among civil rights leaders and Black Lives Matter activists. View the full schedule.
The MLK planning committee and the Office of the Provost are encouraging faculty to incorporate King's 1967 speech into their course curriculum during the spring semester.
"Every individual is implicated in the creation of a more socially just and humane world and thus every member of our community," Wisler says. "Whether a medical student or a business professor or a sophomore enrolled in a African American Studies course, everyone should find a way to 'speak' as Dr. King compels us to do time and again in his speech."