Campus is going to be your home-away-from-home for quite a while, Hoyas, so you might as well get used to what some of the dorms are going to look like. Basically, Georgetown has four freshman dorms that first-year students are randomly placed into—each with their own perks and quirks—and everyone always claims that their hall is the best of the four. Here's some insight into what each one is like:
1. Harbin Hall
I'm going to start with the hall that I am currently living in (as it's obviously the best), which happens to be the hall that Bill Clinton stayed in for his first year at GU. Harbin has nine floors and is the most centrally located dorm on campus. There is an actual saying here that "all roads lead to Harbin" because it is so easy to find your way back. Most students, including my roommate and I, decided to bunk their beds here because it gives the room more floor space, but it is also super easy to un-bunk and set up your room that way. Harbin was built on the premise of a 'cluster system', which means that each floor has three communal bathrooms with eight rooms surrounding it in a circle. It is super community-oriented because of this; I am already really close with my cluster- and floormates because of this layout. Here's some images I took of my room: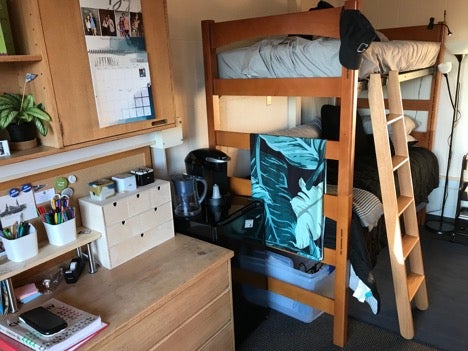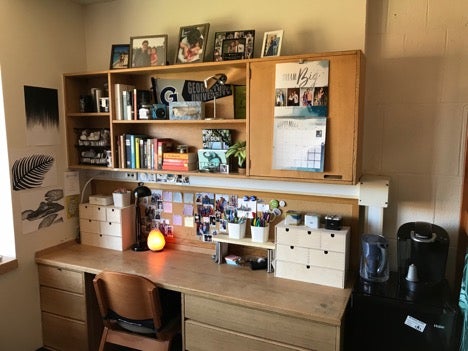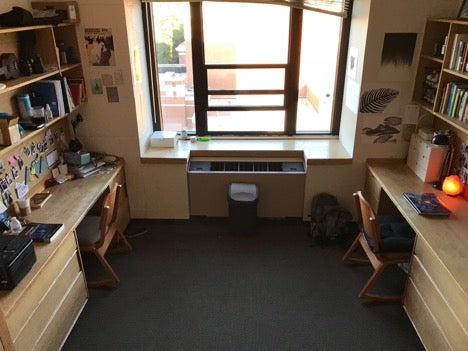 2. New South
Next up is New South! Conveniently located over the Healy Family Student Center, it is super easy to escape from your room and head downstairs to a lively study area complete with fireplaces, ivy-covered walls, and a lovely view of the Potomac. This dorm is more traditionally laid out, with four floors of rooms located on long hallways, with communal bathrooms for the whole floor to use. The best perk of living in this dorm, in my opinion, is that there is a sink and vanity mirror in each room, which makes it super convenient to brush your teeth, grab a glass of water, or get ready right in your room without making the trek to the bathroom. Here's some shots from a New South room: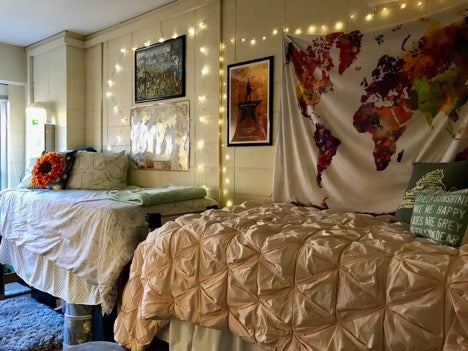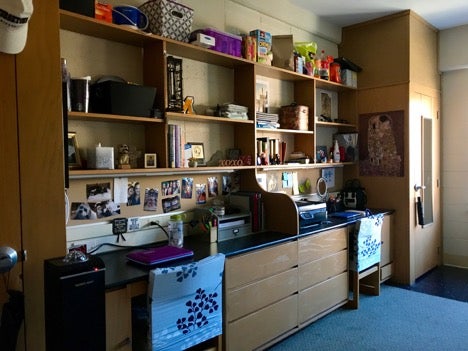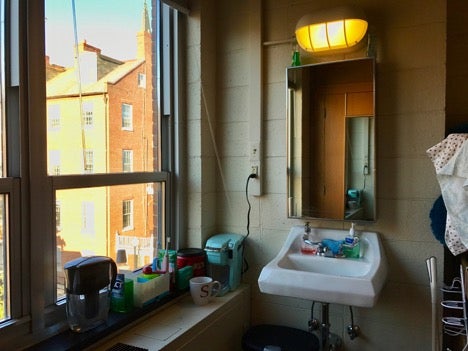 3. Village C West
One of the most coveted features of Village C West, or VCW, is the private bathroom in each of the rooms. This hall is located just a short walk across Harbin Patio, and thus shares the sense of centrality. If you get lucky enough to be placed on the west side of the building you will have a pretty good view of Cooper Field, which is where many of the sports teams practice and play. Plus, what you miss out on with communal bathrooms in terms of socializing is made up for with the fact that the common rooms on each floor are some of the biggest of the four dorms.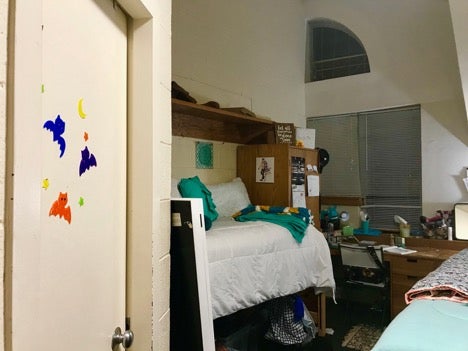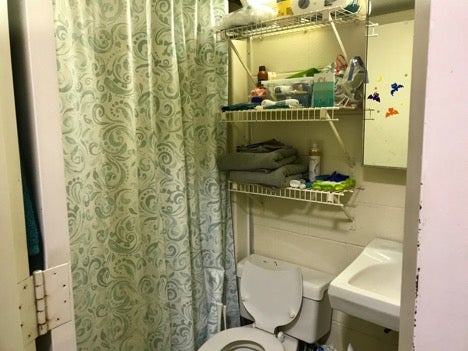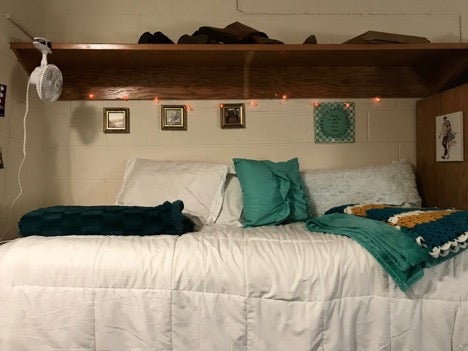 4. Darnall Hall
Although you'll hear many complaints about the distance between this dorm and pretty much everything else on campus, Darnall-dwellers have the pleasure of living above one of the best places to grab a bite to eat (at pretty much any time of the night)—Epicurean and Co., or Epi for short. The rooms in this dorm are fairly standard in layout with communal bathrooms on each floor. Like Harbin, this hall is not lacking in sense of community. If you get placed in Darnall, you can rest assured that you will always have a family waiting for you whether you are on campus or back home.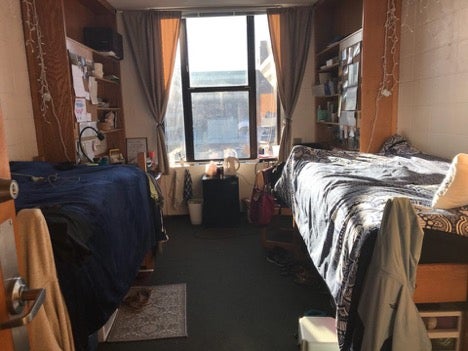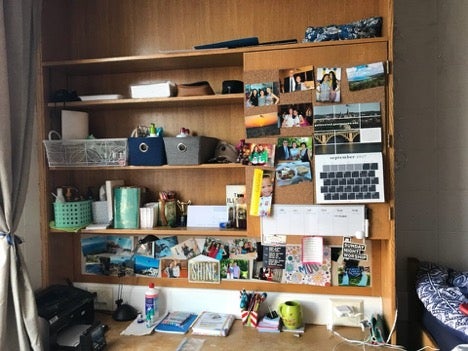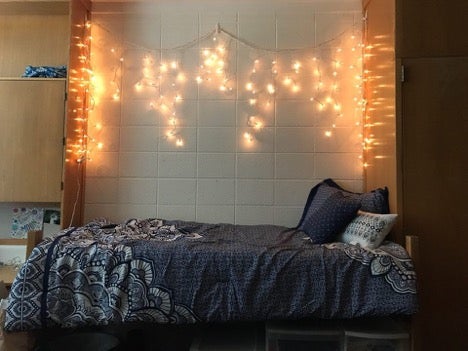 Honestly, it doesn't matter where you wind up living your first year because all four freshman halls are great. Wherever you get placed, you will feel at home simply because you are on the Hilltop and you will be surrounded by great people. We're so excited to have you on campus! Hoya saxa!