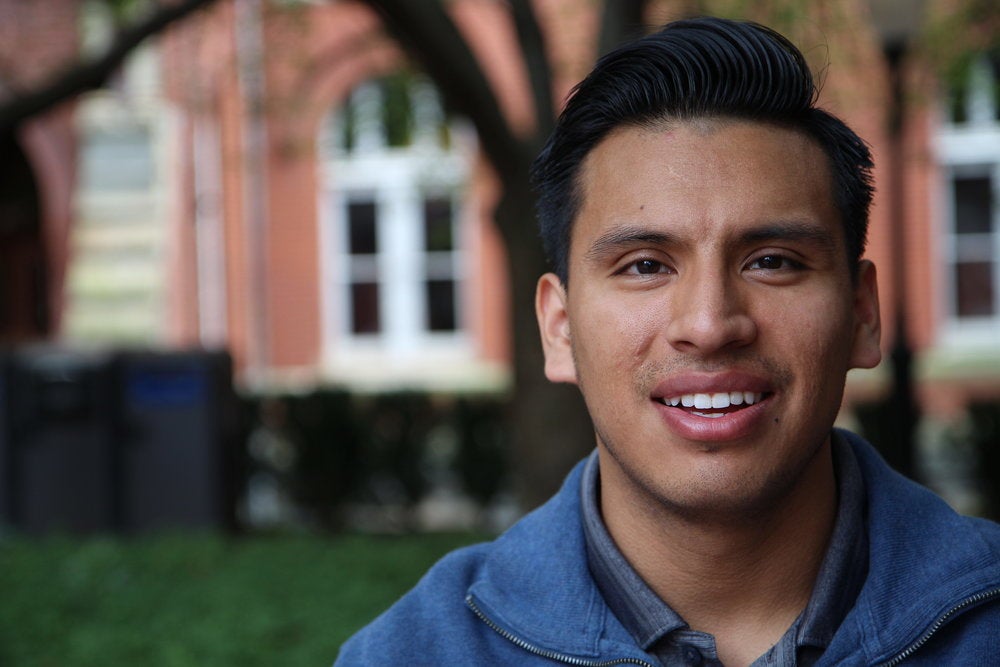 "I'll always remember my first view of the Georgetown skyline. As I drove over Key Bridge, my eyes were first drawn to the Healy Clock Tower, but I also remember seeing something else nestled underneath it…
From my barracks room at Marine Corps Base Quantico in Northern Virginia, I planned that day trip up to D.C. to explore some potential college options as my time in the Corps came to a close. At the time, I only had a couple of online college courses under my belt and thought I would not be a competitive applicant. Despite this, I turned motivation into action and subsequently enrolled at a state school for a year, worked tirelessly, and gained admission to Georgetown University as a sophomore. As a 24-year-old Marine Corps Infantryman, covered in tattoos, with a breadth of unique experiences, I was the epitome of a "non-traditional student." Aside from the vast opportunities that existed in the School of Foreign Service, it was the community that assured me, despite my non-traditional background, that I would belong too.
For me, this acceptance is best encapsulated by the Jesuit Value of "Community in Diversity" which has enabled me to both share my diverse experiences but more importantly, share in the diversity of others' as well. The ability to serve as the President of the Georgetown University Student-Veterans Association (GUSVA) representing the needs of my fellow student-vets, as well as a New Student Orientation Advisor helping first-year students adjust to college life, makes me feel like a valued part of the campus community.
During my first visit to Georgetown, I noticed the portrait of Joseph Mark Lauinger in the Lauinger Library (affectionately known to Hoyas as "Lau.") Few students know that Joseph Lauinger was a Georgetown Alumnus who was killed in action serving in the Army during the Vietnam War. He was posthumously awarded the Silver Star which is displayed in the glass case beneath his portrait in the lobby. To me, "Lau" represents the Georgetown's connection to its Hoyas who have, are, and will serve our country, protecting our community in diversity.
Whether you come from a background of military service or of another non-traditional identity, I would strongly encourage that anyone thinking about applying to believe in themselves just as I did and apply to Georgetown. Regardless of your background, there's a home for you on this Hilltop.
It's safe to say that a few enlisted Marine infantrymen can leave the Marine Corps and say "I'm going to Georgetown," which makes me all the more grateful to have taken the chance that enabled me to call myself a Hoya.
Semper Fidelis and Hoya Saxa"