Georgetown Community Marks the 20th Anniversary of 9/11
As we observe the 20th anniversary of the terrorist attacks on September 11, 2001, we remember all those affected by the events and reflect on the impact of the tragedy on our community, nation and world.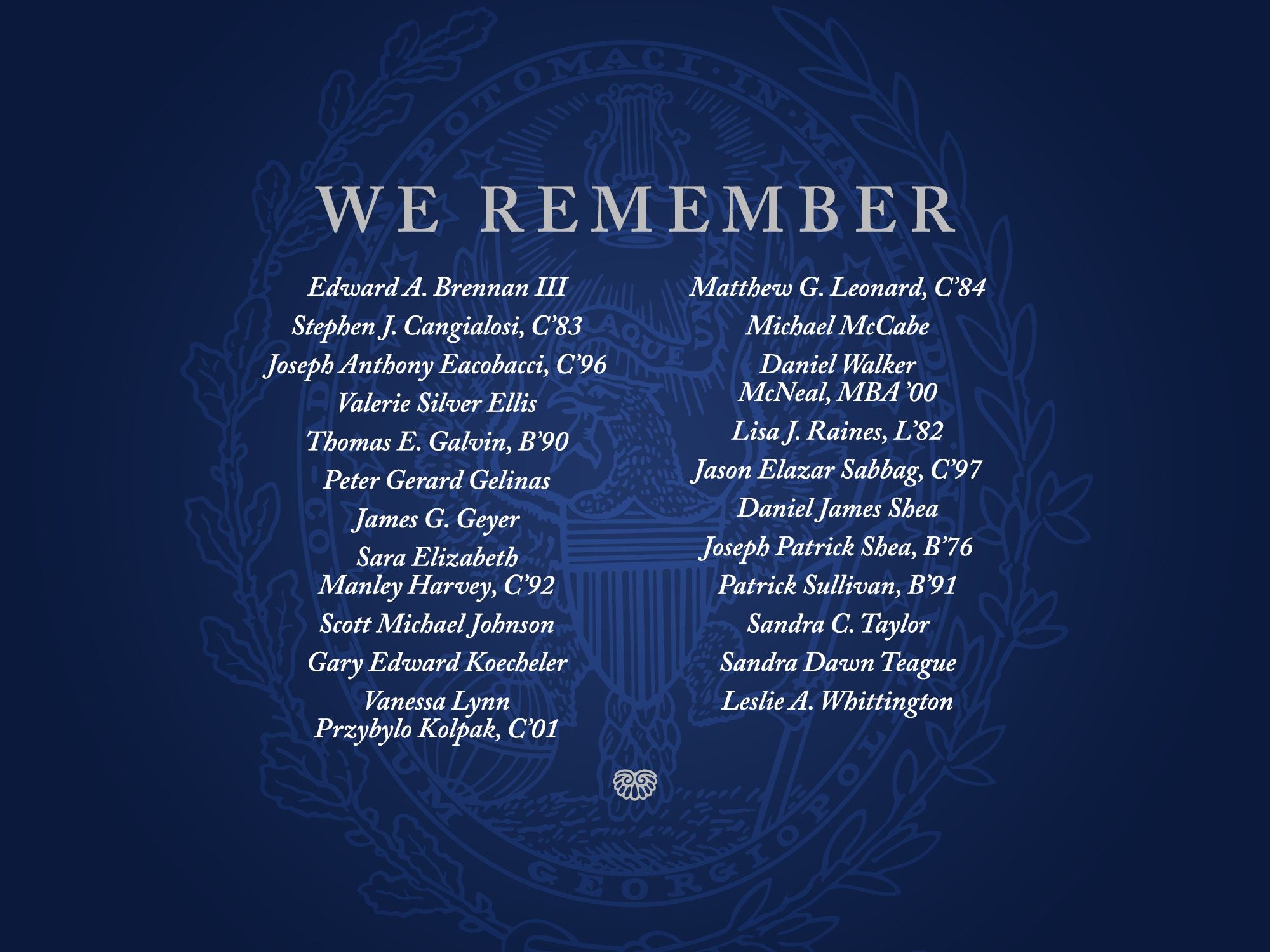 We Remember
We remember the members of the Georgetown community who perished in the national tragedy on September 11, 2001.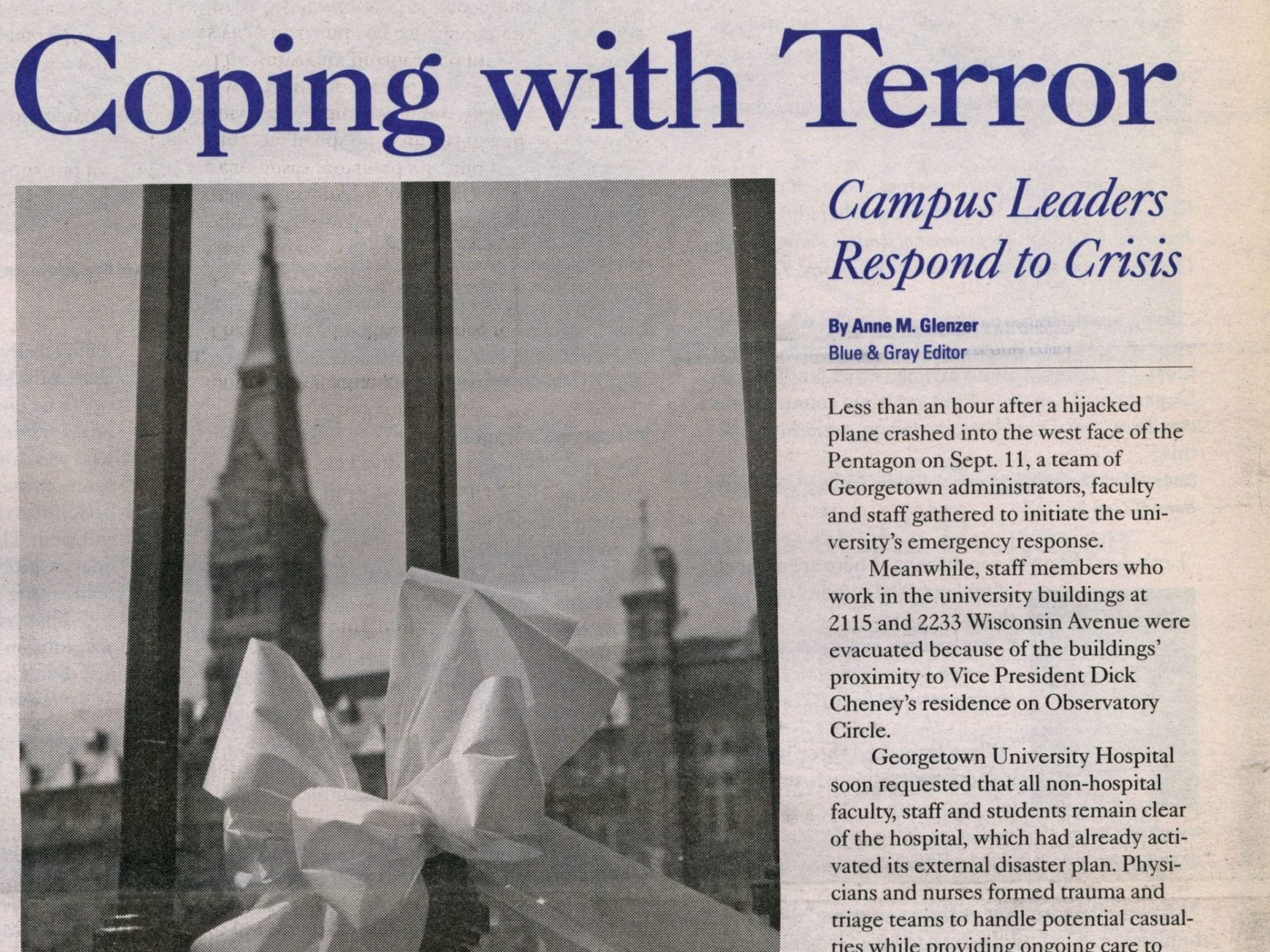 From the Archives
Archived on DigitalGeorgetown, Project Rebirth is a collection of oral histories and a Peabody award-winning documentary with survivors or relatives of survivors of the September 11 terrorist attacks.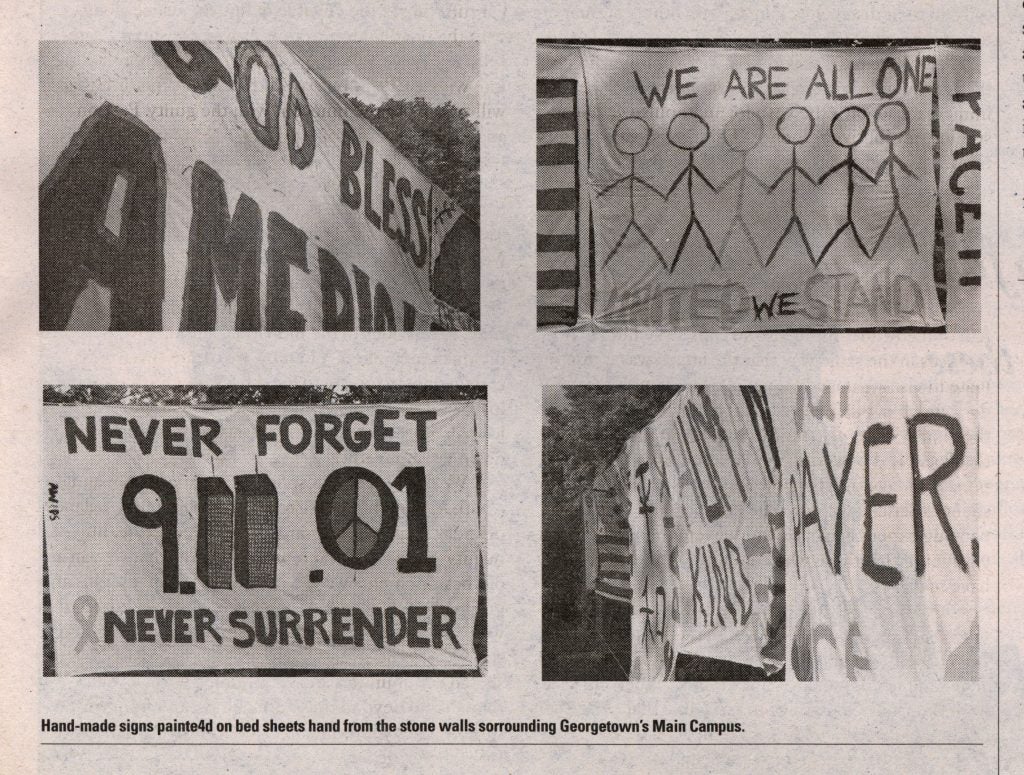 Q&A With U.S. Air Force 2nd Lt. Hanna Born (G'21), M.S. in Data Science and Analytics Program
Q&A With U.S. Air Force 2nd Lt. Hanna Born (G'21), M.S. in Data Science and Analytics Program
How did your connection to the Pentagon day care center and the tragic events of September 11, 2001, motivate your path for military service?

Being in the Pentagon day care center during the attacks on 9/11 showed me that even when the worst of humanity is on full display, the best of humanity can shine through as evidenced by the many silent heroes at the World Trade Center, Pentagon and aboard Flight 93. Their service and sacrifice inspired me to seek a life filled with purpose and become part of something greater than myself.
How has Georgetown contributed to your growth and development as a student, leader and person?

As a student, Georgetown University has broadened my perspective and challenged me to view real world problems through a different lens, providing skill sets necessary to better contribute in today's high tempo and highly technical military. As a leader, I've appreciated the opportunity to learn from faculty mentors and role models as they inspire and elevate students to achieve their maximum potential. As a person, I've thoroughly enjoyed my experience and am grateful to all those who have made it so rewarding and enriching.
What advice do you have for future Georgetown students or colleagues affiliated with the military?

I would encourage colleagues to become involved in more than just academic pursuits – specifically, take the time to develop personal and professional relationships with classmates. Approaching our time at Georgetown as an opportunity to grow as students and as leaders will enable us to broaden our horizons and return to serve greatly enriched, more globally aware and better prepared to make a difference.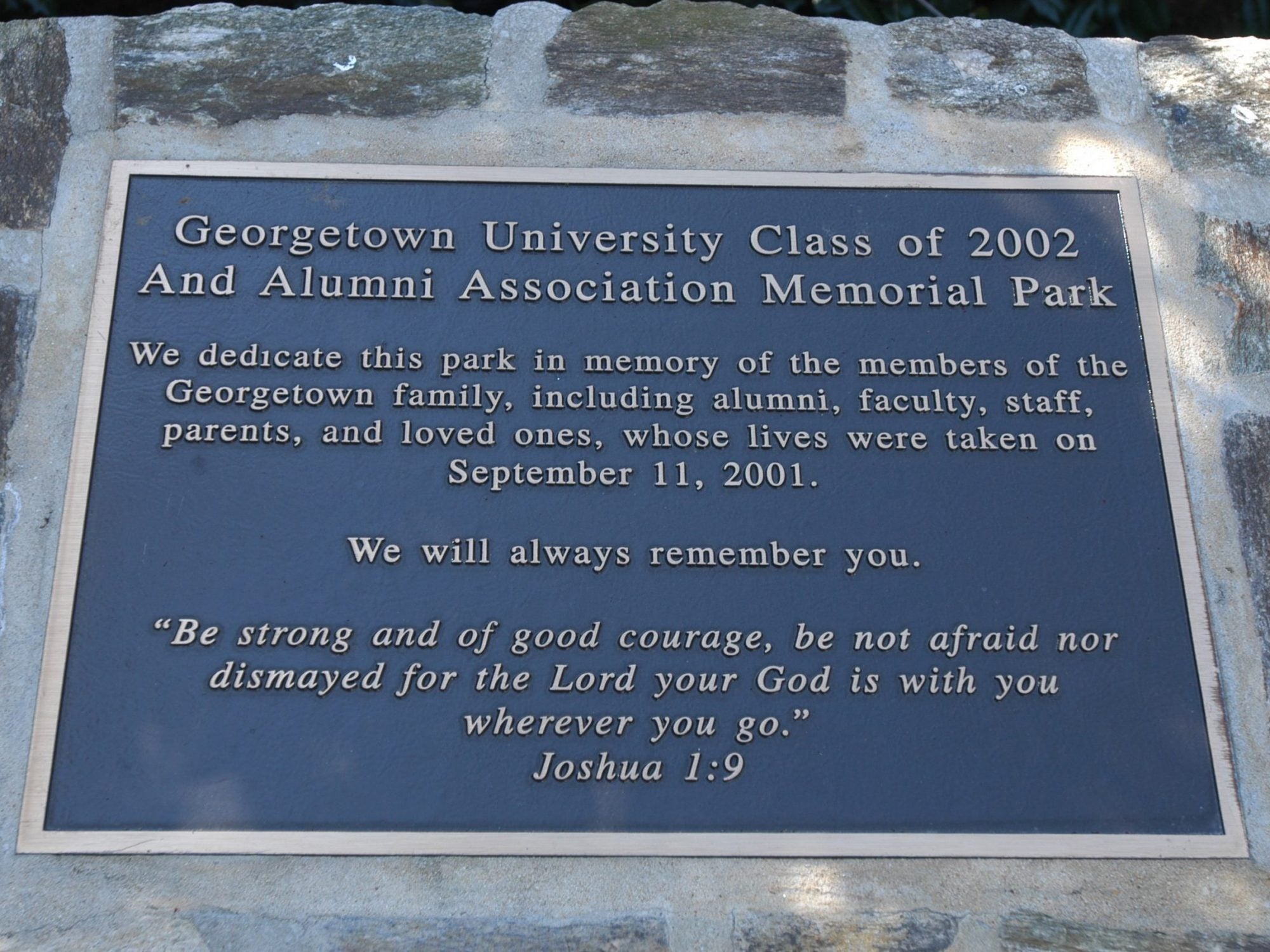 Reflections on 9/11
On the 20th anniversary of the 9/11 attacks, this series of Berkley Center faculty reflections highlights the collective work of the center and explores the past, present and future of religion, peace and world affairs.
No. 35 Joe Eacobacci Memorial Jersey
On September 11, 2001, the Georgetown community lost former Hoya football standout Joe Eacobacci. Since the 2003 season, the No. 35 has been awarded as a living memorial to the spirit and memory of Joey.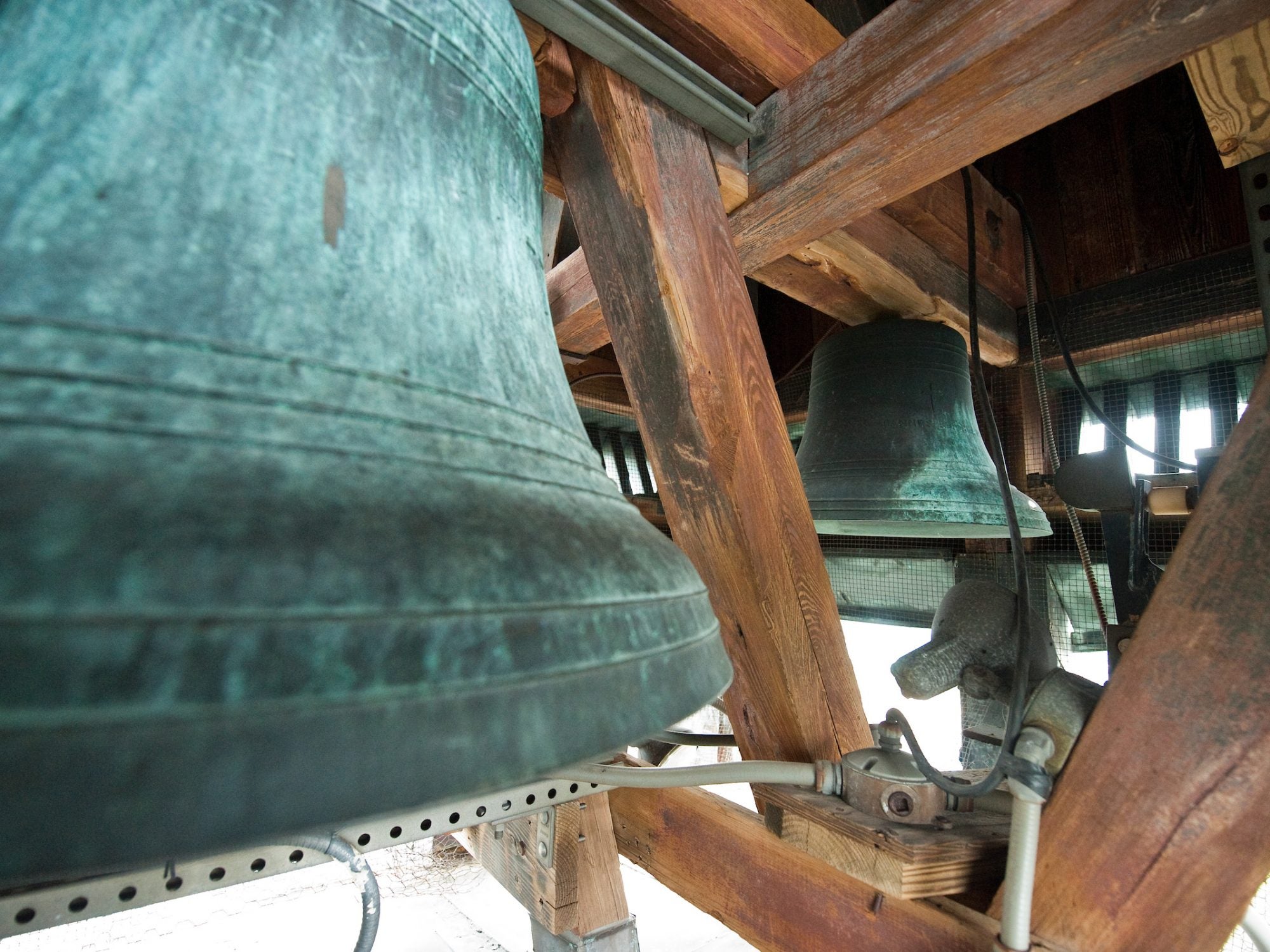 Tolling the Bells
To remember all who lost their lives and honor the heroes who responded to the attacks, we tolled the Healy bells 20 times at 8:46 a.m. – the time when the first plane hit the north tower – on Saturday, September 11.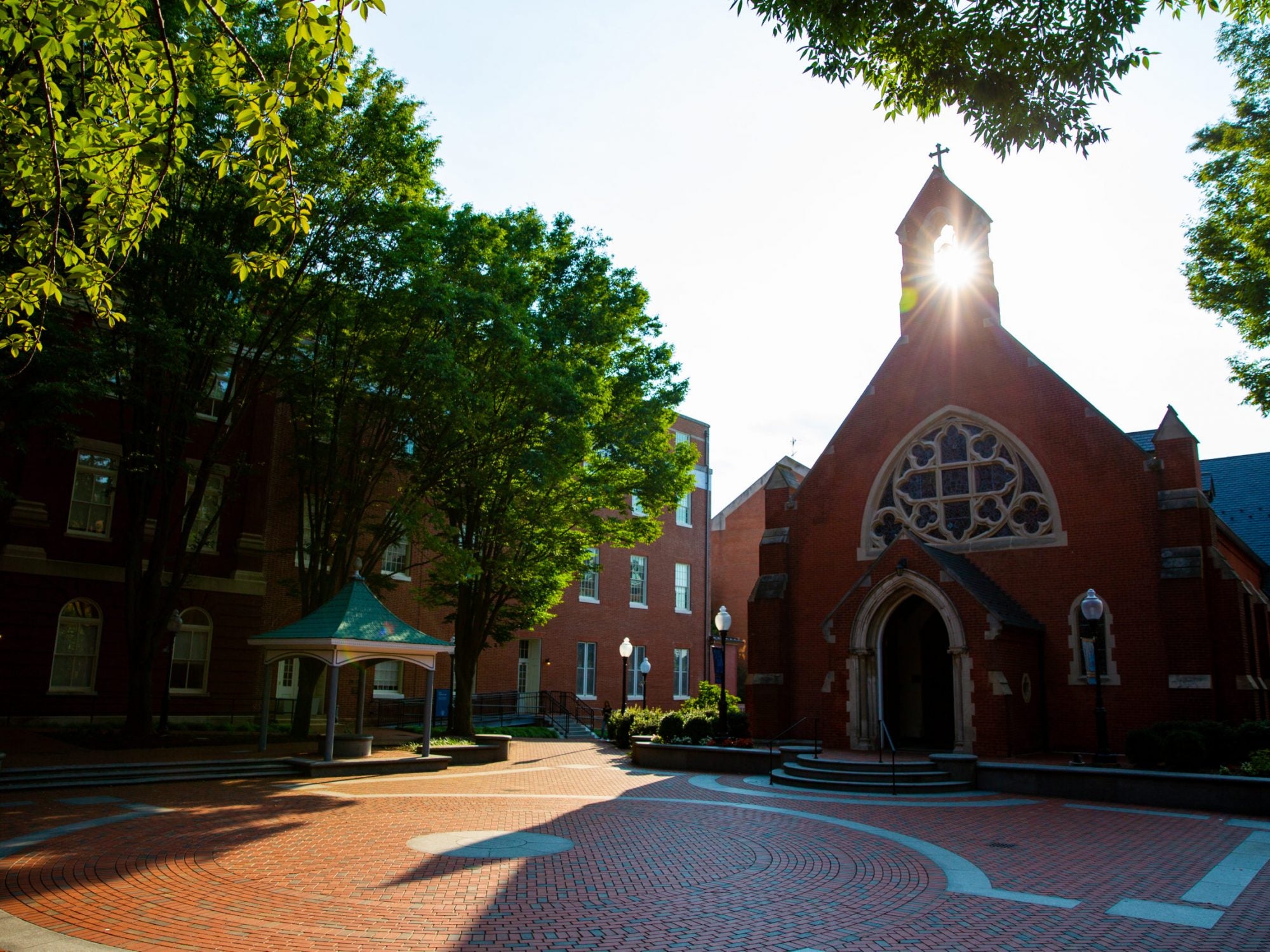 Religious Services
Georgetown community members can pray and honor the 20th anniversary of 9/11 with their worship communities.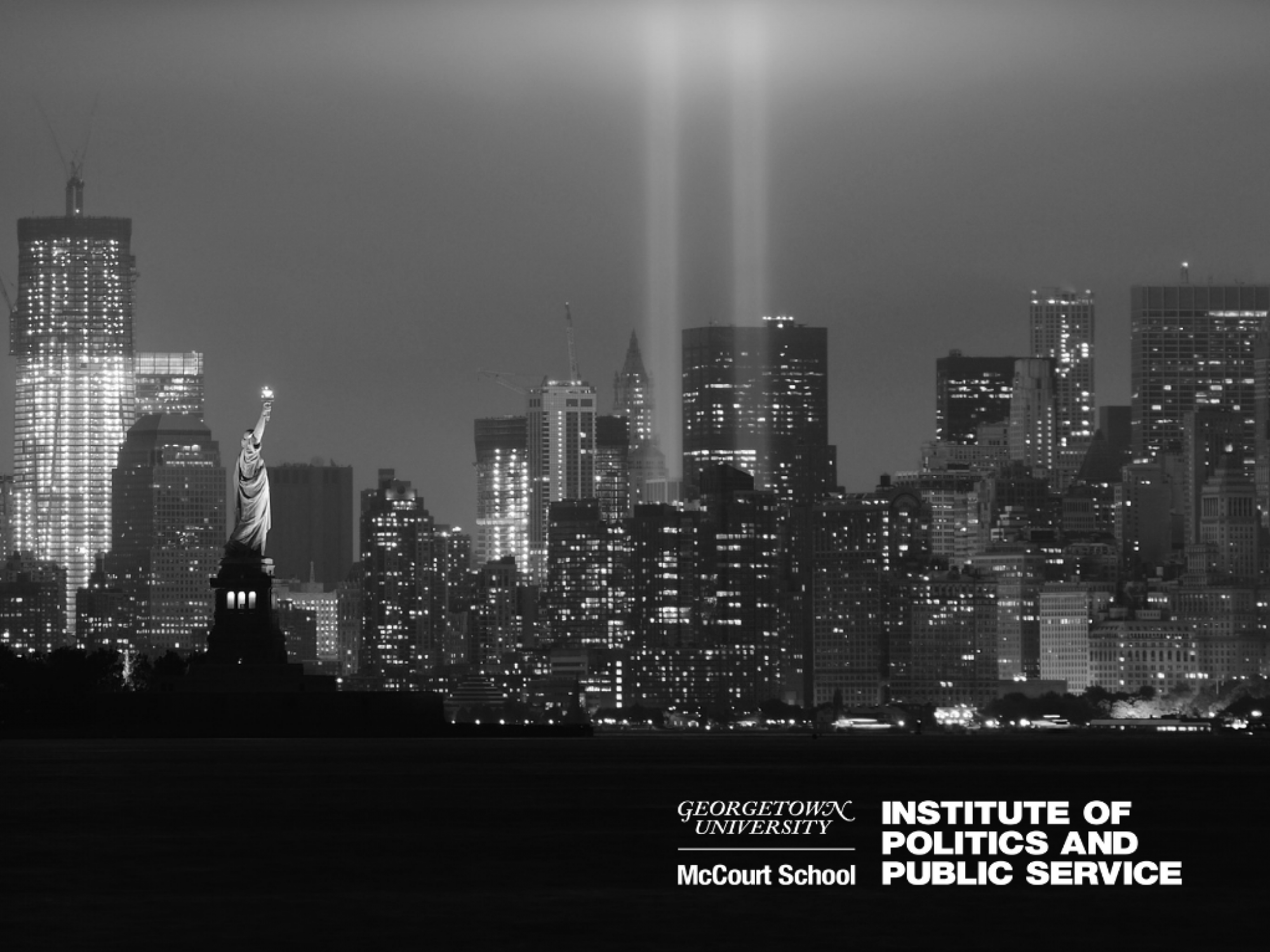 The Legacy of 9/11
GU Politics sponsored a discussion group for Hoyas to reflect on the legacy of 9/11 and what it means today.