Recepies, Remedies, And Rumors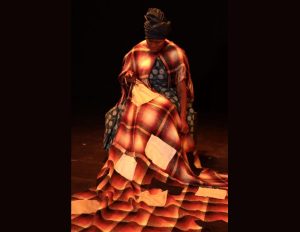 "I've never loved anybody without suffering."
A story of a mother who loses her son to a mob killing. She never gets answers. She never gets over it. Her life holds the desire for revenge and the resurrection of her son. As we reflected on the legacy of Emmett Till, we began to draw parallels with South Africa's history of state terror and unbridled racism. We began to explore the complexity of stolen lives and the remnants of those left behind. What are the recipes that reshape lives whole again? This play is intentionally explored through the lives of two female bodies who, like Mamie Till and countless black women in South Africa, the US, and beyond that carry the womb pain of shattered black bodies. This is a meditation on personal histories, justice, accountability, and radical wholeness by any means necessary.
"I have an uncle and still don't know where he is…"- Refiloe Lepere
This performance will be followed by a discussion and reception in the Davis Performing Arts Center Lobby.
Register for the event here: https://www.eventbrite.com/e/recepies-remedies-and-rumors-tickets-415571183597
Please note:
Georgetown University is a vaccinated campus. Events scheduled at this time to be held live are subject to change. We ask that all attendees remain masked indoors, in compliance with the University's public health guidelines, which may include additional guest registration protocols in effect at the time of the event. The University may limit capacity in certain indoor venues at any time. Attendees should be fully vaccinated, and anyone with symptoms of COVID-19 needs to stay home.
All faculty and student artists working on DPA performances are taking every precaution to adhere to protocols and the latest public health guidelines, and to prioritize the safety and comfort of audience members and the wider community.
We are committed to the safety of our entire community, and will be monitoring the ongoing pandemic to make adjustments as needed. Thank you for your understanding and we look forward to sharing this vibrant season of events with you!