Instructional Continuity, Training
Panopto for Lecture Capture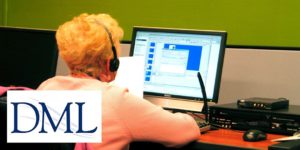 Increase student engagement by using Panopto, the lecture capture software that allows you to record, post, and reuse your class lectures, and allows students to review core concepts outside of class or come to class prepared for discussion and activities. Record your class lectures with Panopto and post lectures in your Canvas course to support students' self-directed learning in a flipped classroom. By the end of this webinar, you will be able to:
Use Panopto recorder to record lectures from your own computer
Edit lecture recordings
Add quizzes to lecture recordings and get quiz results and usage statistics
Place these recordings into your Canvas course to make them available to students
Registration and participation require a georgetown.edu, gunet.georgetown.edu or medstar.net email address.