Knowledge@Noon: Instructional Design — Leverage What You Have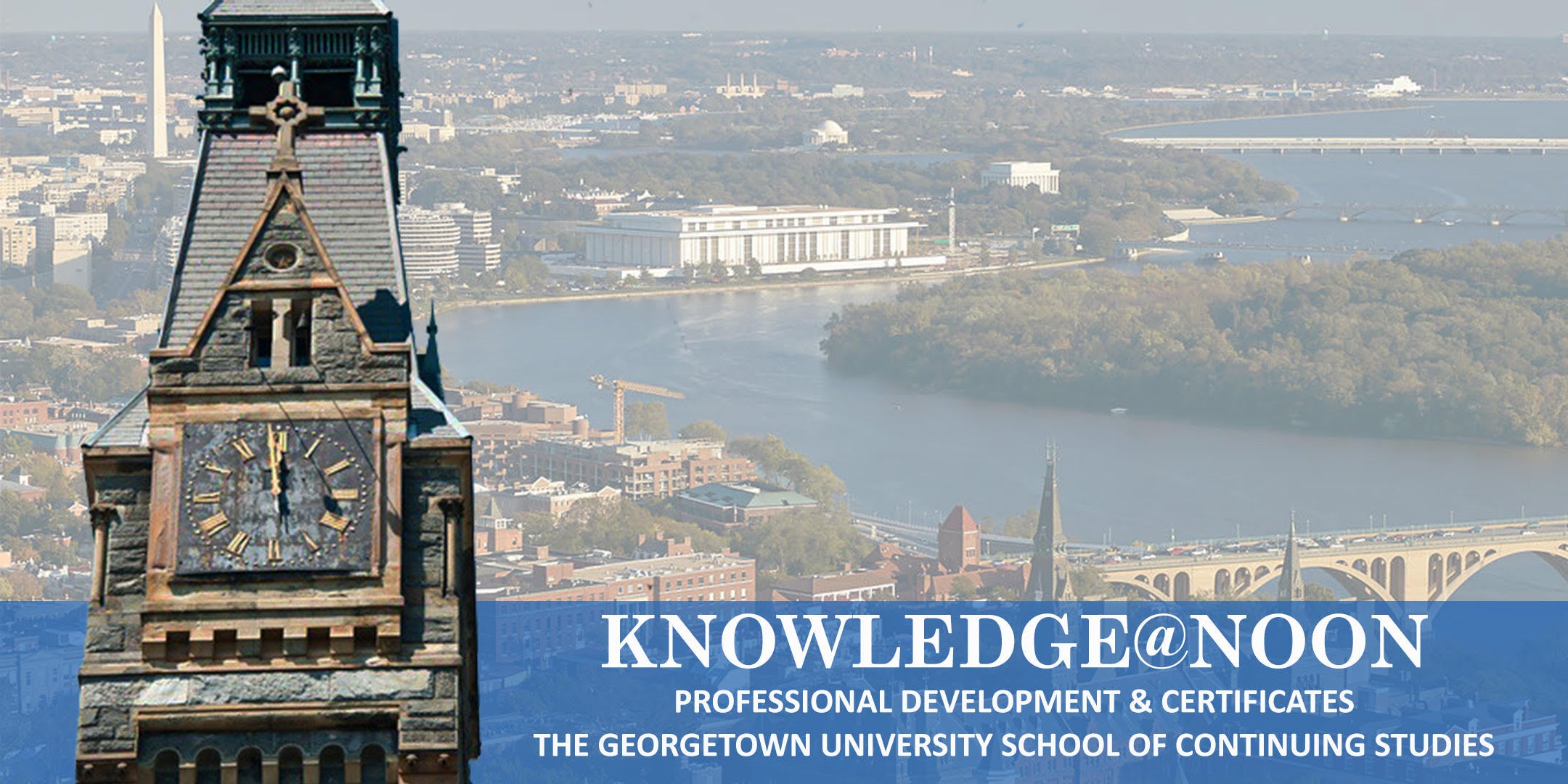 The Knowledge@Noon series is provided free of charge by the Professional Development and Certificate Program at the Georgetown University School of Continuing Studies.
Interested in transitioning your career to instructional design, one of the most in-demand fields in the country? Throughout her 15-year career in online education, Dr. Ray has interviewed, recruited, managed, and coached hundreds of aspiring instructional designers.
During this event, Dr. Ray will share examples, artifacts, and strategies to help participants leverage their knowledge, skills, abilities, and prior work experiences to transition to a career in instructional design.
What You Will Learn:
Describe the core competencies associated with instructional designers
Translate your knowledge, skills, abilities, and prior work experiences into the language of instructional design in resumes and cover letters
Organize a portfolio of assets to highlight accomplishments and capabilities
Identify key interview questions and strategies
Assess the quality and growth opportunities of prospective work environments
Presenter:
Shenita Ray is the Vice Dean for Education and Faculty Affairs at Georgetown University's School of Continuing Studies. Before her current role, Ray was the Senior Associate Dean for Faculty and Academic Affairs and Director of Online Operations in the School of Continuing Studies at Georgetown University. This followed working at Virginia Union University as the Director for Distance and Continuing Education and the University of Wisconsin-Platteville (UWP) where Ray was the Associate Director of Distance Learning Center and the Director for Midwest Culturally Inclusive Conference. During this time, she also taught courses on Management, Gender and Race.
Prior to her career in higher education, Ray worked for General Electric as a Six Sigma BlackBelt and as an Information Technology leader as part of the company's Information Management Leadership Program.
Ray earned her BS in Finance and Information Technology and her M.Ed in Instructional Leadership from Marquette University. She earned a Ph.D. in Educational Leadership and Policy Analysis from the University of Wisconsin-Madison.