Academic Events, Career, Social, Special Events, Student Events
Hoyas Ask Experts: Dawnita Wilson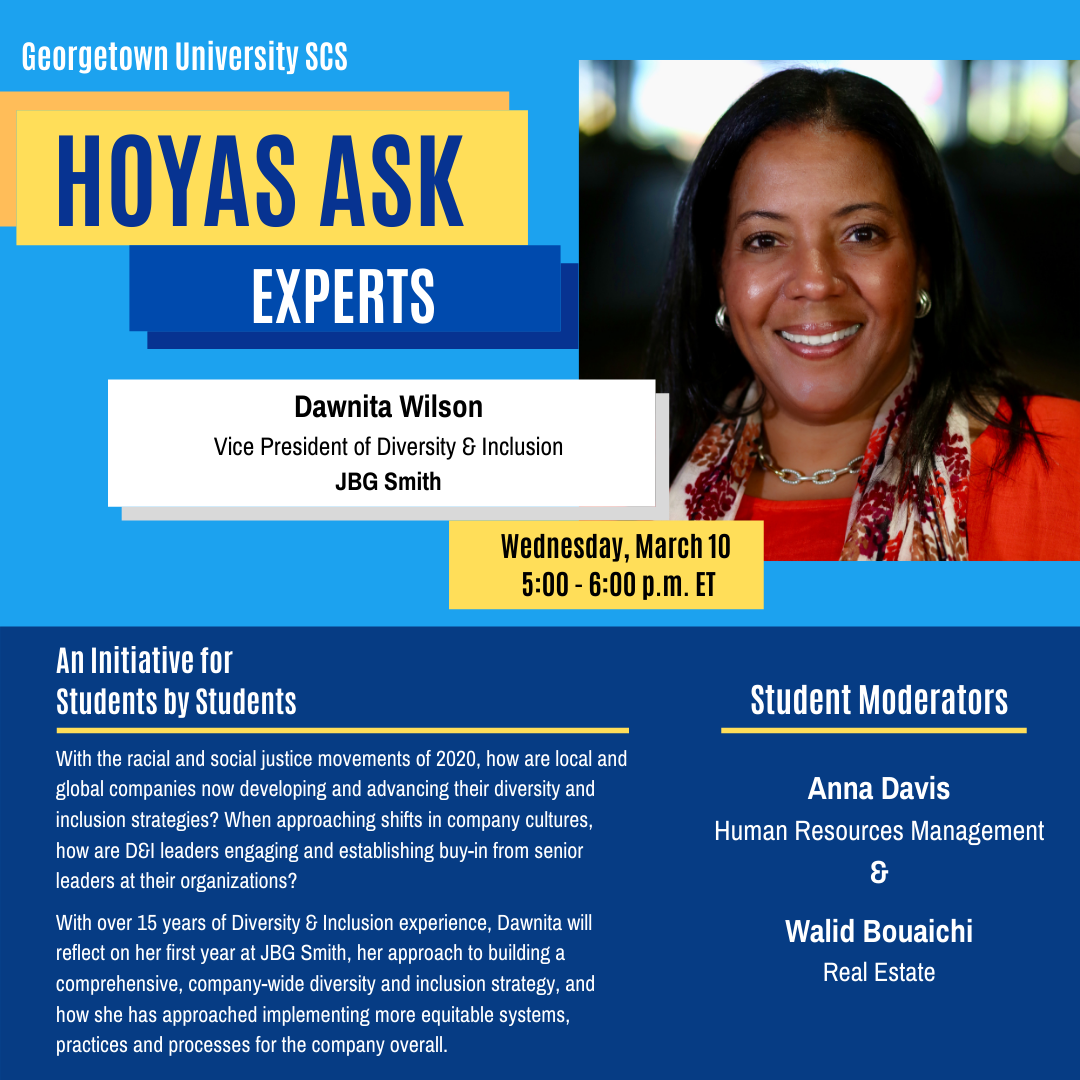 With the racial and social justice movements of 2020, how are local and global companies now developing and advancing their diversity and inclusion strategies? When approaching shifts in company cultures, how are D&I leaders engaging and establishing buy-in from senior leaders at their organizations?
Please join us for the next "Hoyas Ask Experts" event featuring Dawnita Wilson, Vice President of Diversity & Inclusion, at JBG Smith on Wednesday, March 10 at 5:00-6:00 p.m. ET. With over 15 years of Diversity & Inclusion experience, Dawnita will reflect on her first year at JBG Smith, her approach to building a comprehensive, company-wide diversity and inclusion strategy, and how she has approached implementing more equitable systems, practices and processes for the company overall.
This event will be led by student moderators Anna Davis (Human Resources Management) and Walid Bouiachi (Real Estate).