A Conversation With Rep. Stacey Plaskett (SFS'88, D-VI)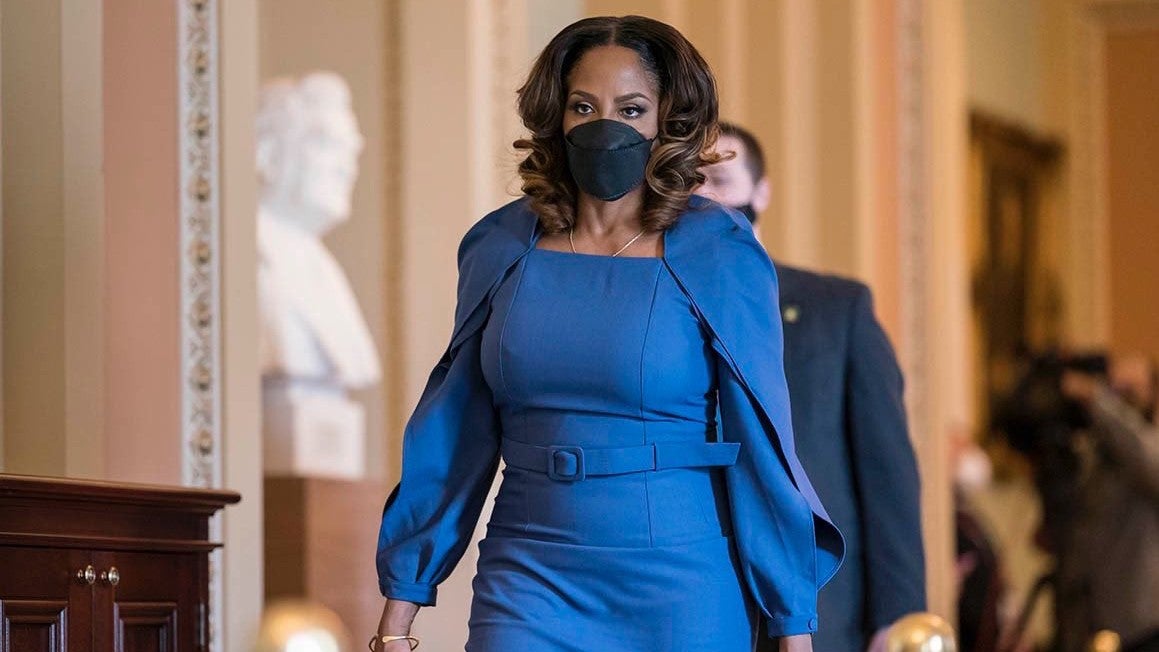 Join the School of Foreign Service for a conversation with Rep. Stacey Plaskett (SFS'88), moderated by Dr. Gwen Mikell. Rep. Plaskett is representing the U.S. Virgin Islands for a fourth term in Congress and recently gained national attention for her role as a House Impeachment Manager during the Senate impeachment trial of former president Donald Trump.
Registration is required for this event. To request accommodations due to a medical condition or disability, contact sfsevents@georgetown.edu no later than Tuesday, April 6.
About the Speakers
Rep. Stacey Plaskett (SFS'88)
Congresswoman Stacey E. Plaskett represents the United States Virgin Islands' at-large Congressional District in the United States House of Representatives. She is currently serving her fourth term in Congress.
Rep. Plaskett's committee assignments include Ways and Means, Agriculture, and Budget; she previously on the Transportation and Infrastructure Committee and the House Committee on Oversight and Reform. Rep. Plaskett is a member of the Congressional Black Caucus, House Blockchain Caucus, and the New Democrat Coalition, and she co-chairs the Congressional Caribbean Caucus.
Rep. Plaskett earned her undergraduate degree from SFS and her Juris Doctorate from American University's Washington College of Law. She has a long history of public service, having started as an Assistant District Attorney in the Bronx DA's office. She later worked as Senior Counsel at the Department of Justice. Before running for office in the Virgin Islands, she served as General Counsel for the Virgin Islands Economic Development Authority and worked in private practice as counsel for numerous companies.
Dr. Gwendolyn Mikell
Dr. Gwendolyn Mikell is a professor of anthropology and foreign service at Georgetown University, where she has taught since 1976. She has served as director of the African Studies Program, which she helped develop, and as chair of the Department of Sociology and Anthropology. As a political and economic anthropologist, Mikell's research interests are in African political and economic transitions, democratization and peace, African feminism, and the political and religious dynamics of African women's organizations. She is the author of numerous articles and two books: Cocoa and Chaos in Ghana (1982, 2005) and African Feminism: The Politics of Survival in Sub-Saharan Africa (1997).